Upcoming McLaren Ultimate Series Will Be a Roadster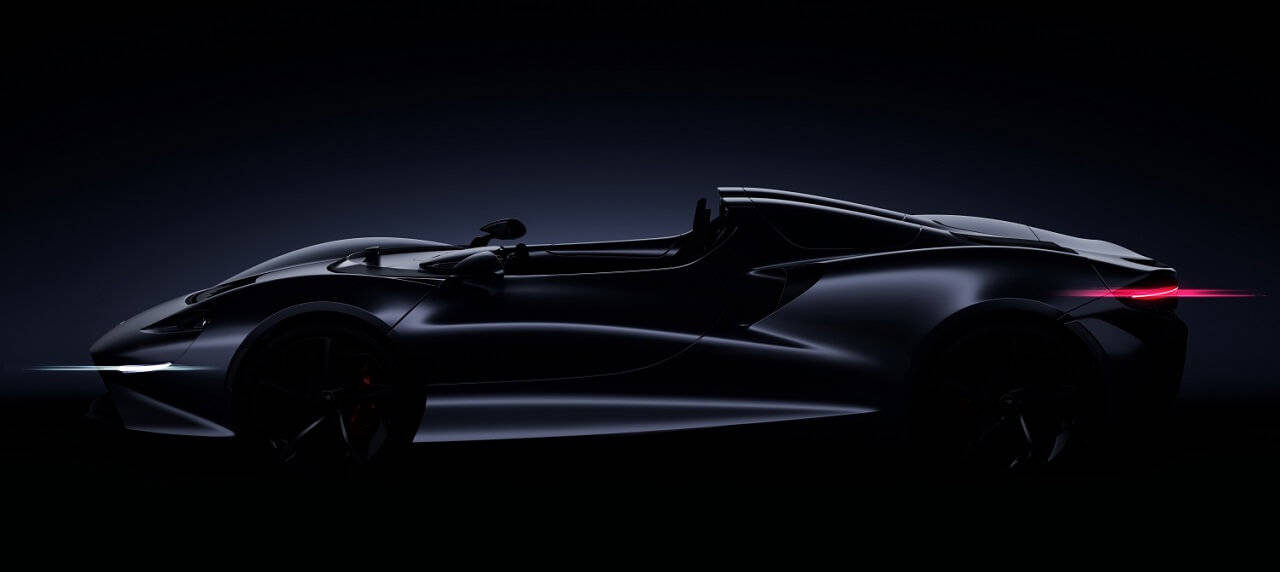 After months of circulating rumors, McLaren confirms that its upcoming addition to the Ultimate Series--the supercar maker's group of cars that include the P1TM, Senna, and Speedtail--will be a roadster.
McLaren released a rendering of the model, which reveals a two-seat cockpit open vehicle without a windshield and roof. Manufacture of the yet-unnamed vehicle will be limited to 399 units.
"Classical roadster proportions, elegant sweeping lines and low-profile dihedral doors all reflect the car's singular purpose as a thrilling road car dedicated to the love of driving," goes the McLaren's descripion for the car in its press release.
The styling is distinctly McLaren, beginning with the diminutive headlights to the curvy, sinuous body, which leans more toward the look of the Speedtail and GT than the Senna.
The car will rely heavily on carbon fiber for its exterior and interior panels, which will make this roadster the lightest McLaren car ever made. It will have a twin-turbocharged V8 engine powering it, the same one used in the Senna, which is good for 789 hp and 800 Nm.
The nameless roadster is scheduled to arrive in late 2020.
©media.mclarenautomotive.com