When Classic Meets Modern: the All-New Electric E-Bulli Crossover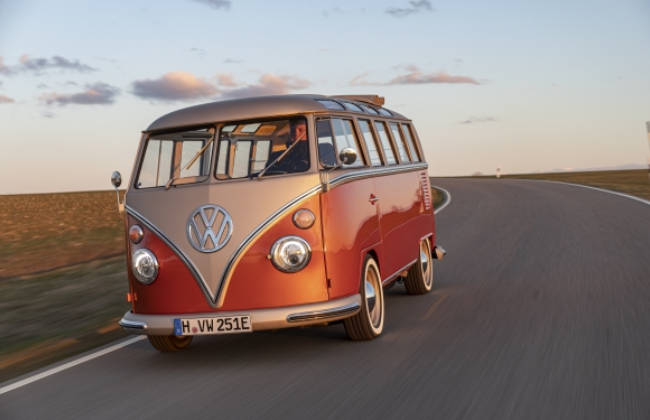 Volkswagen Commercial Vehicles (VWCV) recently introduced the e-Bulli, an all-electric concept vehicle that doesn't produce any emissions on the road. It comes with the drive system parts of the latest Volkswagen electric vehicles, and based on the classic T1 Samba Bus produced in 1966. Prior to this year, Samba spent half a century on California roads before it was "comprehensively restored" this year.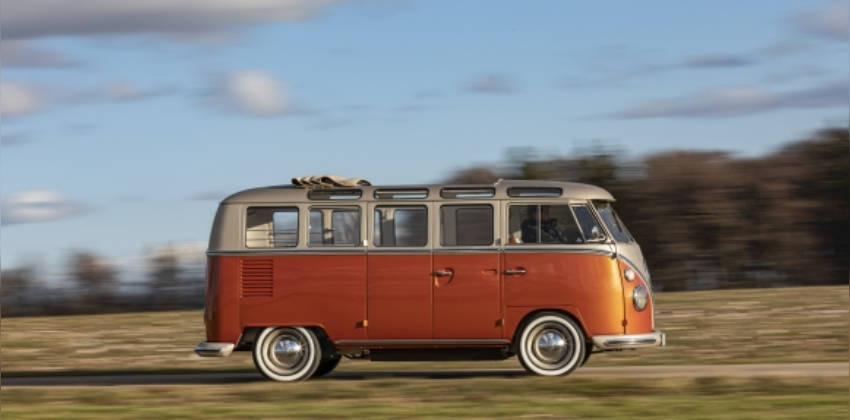 Originally, Volkswagen planned to do a world premiere of the e-Bulli at the Techno Classica 2020. However, the company decided to do a virtual introduction of the vehicle after the show was postponed.
New electric drive system parts
The e-BULLI's 32 kilowatt, four-cylinder boxer engine can deliver up to 81 horsepower and a maximum torque of around 212 Nm. The new drive gives more than twice the force of the original T1 1966 engine that offered 102 Nm. The new e-Bulli can reach a top speed of 130 km/h (electronically limited). Meanwhile, the T1 has a top speed of 105 km/h using the original drive system. The battery is charged using combined charging system (CCS) socket. It enables charging with alternating or direct current. The alternating current: The battery is charged via an AC charger with charging power of 2.3 to 22 kW, depending on electricity source. Meanwhile, the direct current:the e-BULLI has a CCS charging socket the high-voltage battery can also be charged at DC fast- charging points with up to 50 kW of charging power. In this case it can be charged up to 80 per cent in 40 minutes. The range with one full battery charge is more than 200 kilometers. Compared to the T1, riding in the e-BULLI is said to be completely different. This is further enhanced by the chassis, which has also been redesigned: multi-link front and rear axles with adjustable shock absorbers and coilover struts, plus a new rack-and-pinion steering system and four internally ventilated disc brakes.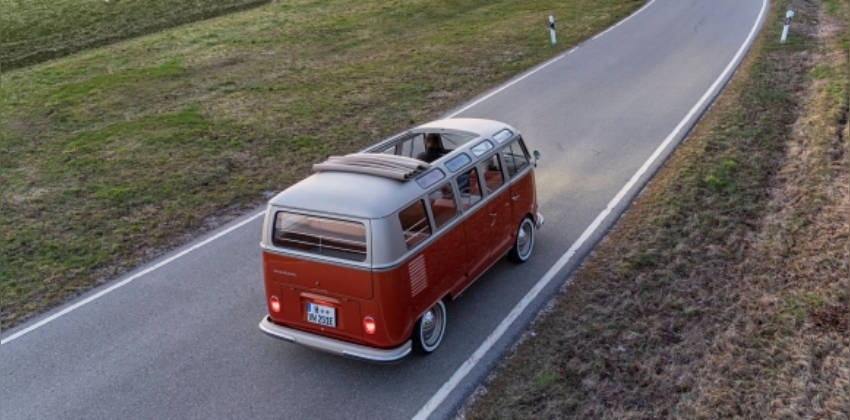 Its single-speed power transmission is paried with a gear lever, which is now placed between the driver and front passenger seat. Meanwhile, its automatic transmission has the following selector settings: P, R, N, D, B. They are shown clearly next to the lever, so drivers can easily change the vehicle's recuperation level (such as its energy recovery when the brakes are pressed).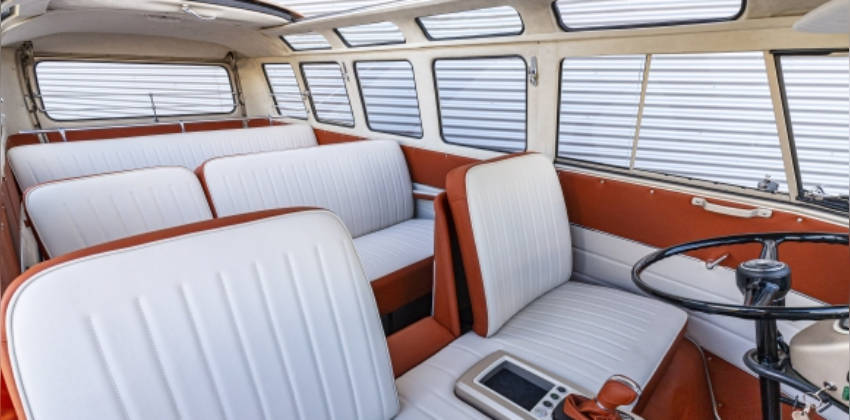 Available for purchase
Fans of electric mobile vehicles like the e-Bulli can actually now buy the vehicle, with VWCV and eClassics pairing up to offer T1 conversions and T1 complete vehicles in the style of this "classic" crossover. Volkswagen is currently offering the T1 conversion, complete with redesigned front and rear axles. Prices start from 64,900 euros (PHP3.6 million). Meanwhile, T2 and T3 conversions are being offered by eClassics, with the company also offering qualified dealers a ready-to-fit parts kit. You can contact eClassics GmbH & Co. KG at anfrage@e-classics.eu or go to their website at www.e- classics.eu. The Volkswagen Commercial Vehicles (VWCV) is Volkswagen Group's stand-alone brand. It's responsible for developing and creating strategic parts for the Group's vehicle-producing brands, and focuses on five areas business areas: e-mobility, chassis, engine and foundry; gearbox and electric drive systems. EClassics GMBH and Co. Kg partnered up with Volkswagen in 2019 and unveiled their first ever product at the IAA International Motor Show in Frankfurt. : the e-Beetle. Based in Germany, eClassics' services include: high-quality and hand-crafted exclusive classic car restorations using modern, sustainable materials and electric drive systems; turnkey electric car conversions; electric car or van prototypes and batteries; and custom software solutions.
Also Read: