Volkswagen PH on to 'New Normal' Guidelines for Dealerships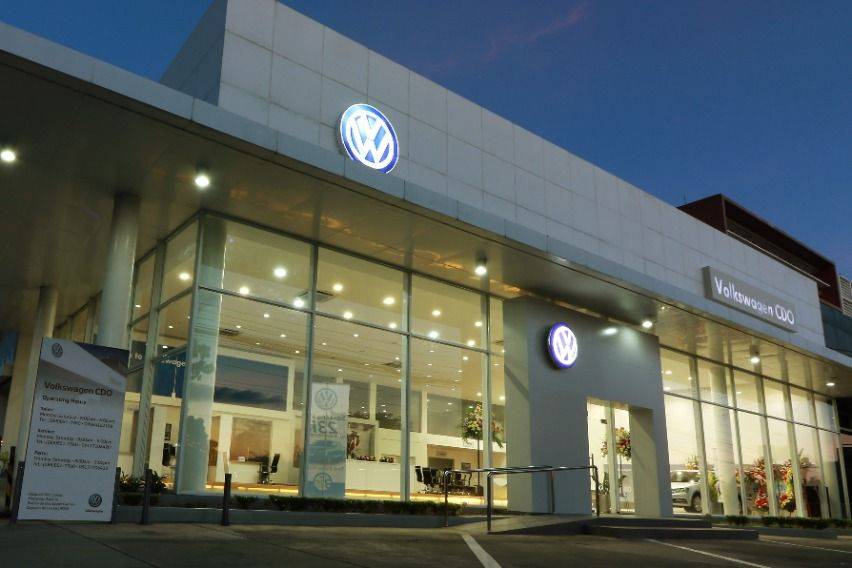 Volkswagen Philippines has recently placed measures to address the 'new normal' scenario, as soon as the Philippine government announces the lifting of the enhanced community quarantine.
Just like many manufacturers have earlier announced, the local arm for German brand Volkswagen have readied policies and specific practices in its dealership network to keep customers, its employees, and business partners protected.
Just last week, Volkswagen production plants have resumed operations gradually.
Production plants in Zwickau and Bratislava (Slovakia) have started since 27 as well as other plants in Germany Portugal, Spain, Russia that are scheduled since April 27.
The Ayala-backed company—same with Maxus and Kia—said that once their dealerships reopen as soon as the ECQ is lifted, customers can expect safety in their showrooms.
Clients are also assured that they shall also be expected to be "greeted with and treated to not only a roster of German marque vehicles and a level of service that embody the motoring lifestyle experience only Volkswagen can offer."
In a message to dealer owners and executives, Volkswagen Philippines President Felipe Estrella urged them to follow all steps be taken to comply with the safety protocols, guidelines and regulations issued by the government's Inter-Agency Task Force on Emerging Infectious Diseases (IATF-EID).
"The current situation has transformed and altered the condition and behavior of the global population, businesses, the market, and the consumers in general," Estrella said.
" The sense and assurance of safety in gatherings, social contact, crowds and visits to establishments may never be the same in the near future as a result of the pandemic. The same will apply to our businesses, including our most valued dealerships," he explained.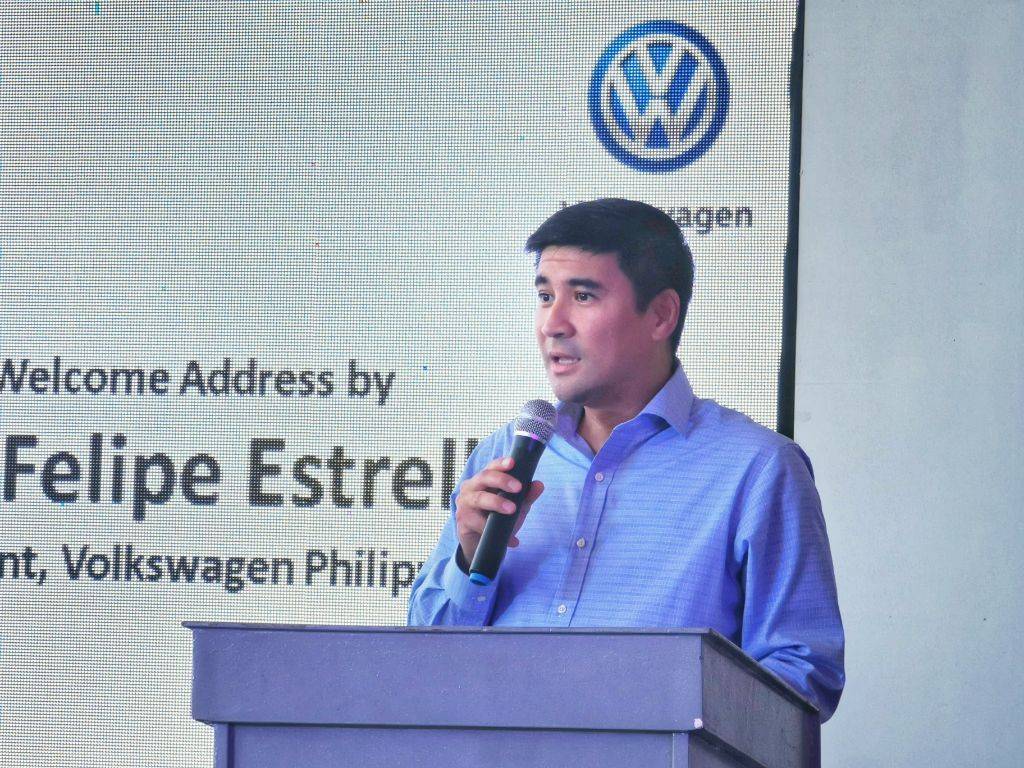 The chief for the local arm of the German maque noted the importance of following the guidelines.
"It will be very vital that we collectively create an environment wherein our customers' safety, health and well-being are our utmost priority by the time we are allowed to operate and our customers are allowed to visit our dealerships once again. With this, we recommend certain guidelines, procedures and system in order to ensure our readiness and guarantee the safety of everyone," Estrella stressed.
In this light, every customer who visits any Volkswagen dealership during the GCQ will have to practice the following in order to comply with the guide that is aimed to eliminate, if not minimize, exposure to the life-threatening virus:
Wear a facemask throughout the visit.
Before entry, body temperature will be checked, then alcohol will be sprayed onto hands. Customers who register body temperatures above 37 degrees Celsius will be informed that entry is not allowed and recommend to seek medical consultation.
Shaking hands will be avoided, and physical distancing (at least one meter apart) will be strictly followed.
At transaction tables, customers and sales and service personnel will not sit beside one another, but across the table. Thus, only two persons are allowed per table.
At the showroom and vehicle service bays, customers and attendants shall maintain physical distance, even when inside the vehicle.
All facilities where customers may be in—or use—shall be regularly disinfected. Every transaction table will have alcohol or hand sanitizer.
Touchless and cashless. Use of credit cards or online payments is highly recommended.
For those who would like to test drive, all vehicles will be fully sanitized and are guaranteed to be safe.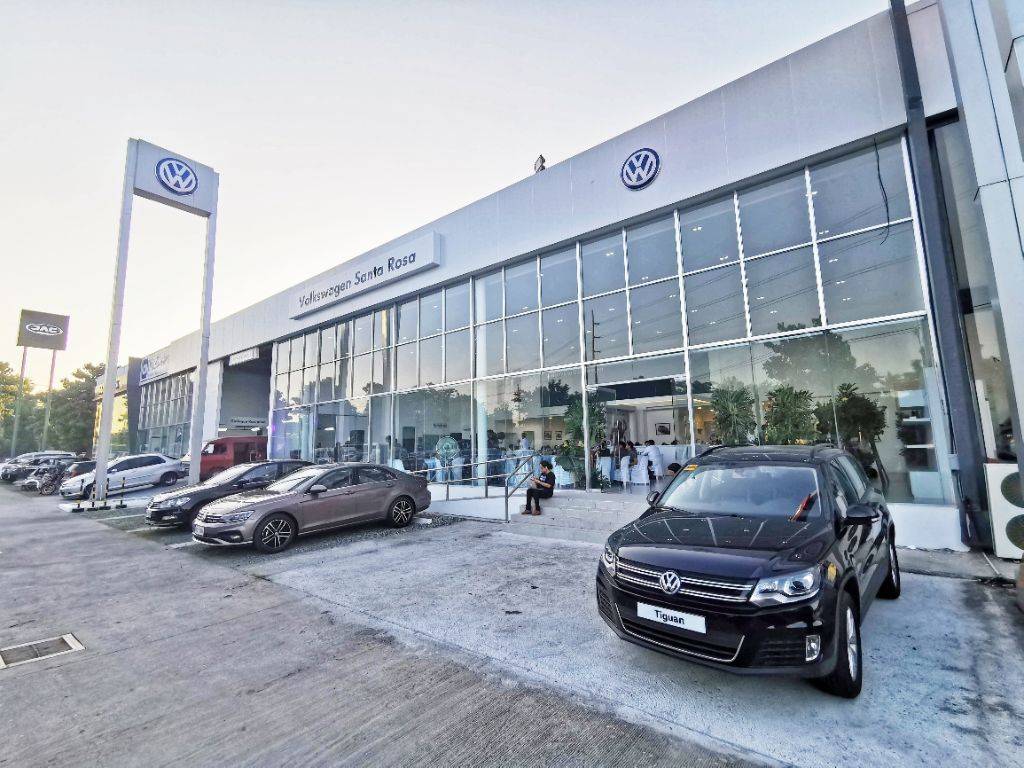 For aftersales operations, customers are asked to schedule service appointments, observe physical distancing, while Service Advisors and personnel are required to wear personal protective gears and all tools used and vehicles before and after being serviced must likewise be disinfected.
All Volkswagen dealership personnel are also advised to follow and practice health and safety protocols for business operations as stipulated in the guidelines of the government's GCQ and Volkswagen Philippines' Dealership Sales and Aftersales Operations Guide and Recommendations, to make every customer's visit to any Volkswagen dealership a safe move to the "new normal."
As of May 4, Volkswagen Cagayan de Oro in Mindanao region, which is placed under GCQ, is already open from Mondays to Saturdays (9:00 am to 4:00 pm).
All Volkswagen dealerships were closed since March 17, in accordance to the enhanced community qurantine announced by President Rodrigo Duterte.
For more information, log on to www.volkswagen.com.ph, like and follow Facebook and Instagram, respectively, or call any of Volkswagen Philippines' nine dealerships near you.
Also read:
Volkswagen to Eventually Resume Production Next Week
Luzon Now under 'Enhanced Community Quarantine'