Volkswagen Philippines Announces Gary V as Newest VW Ambassador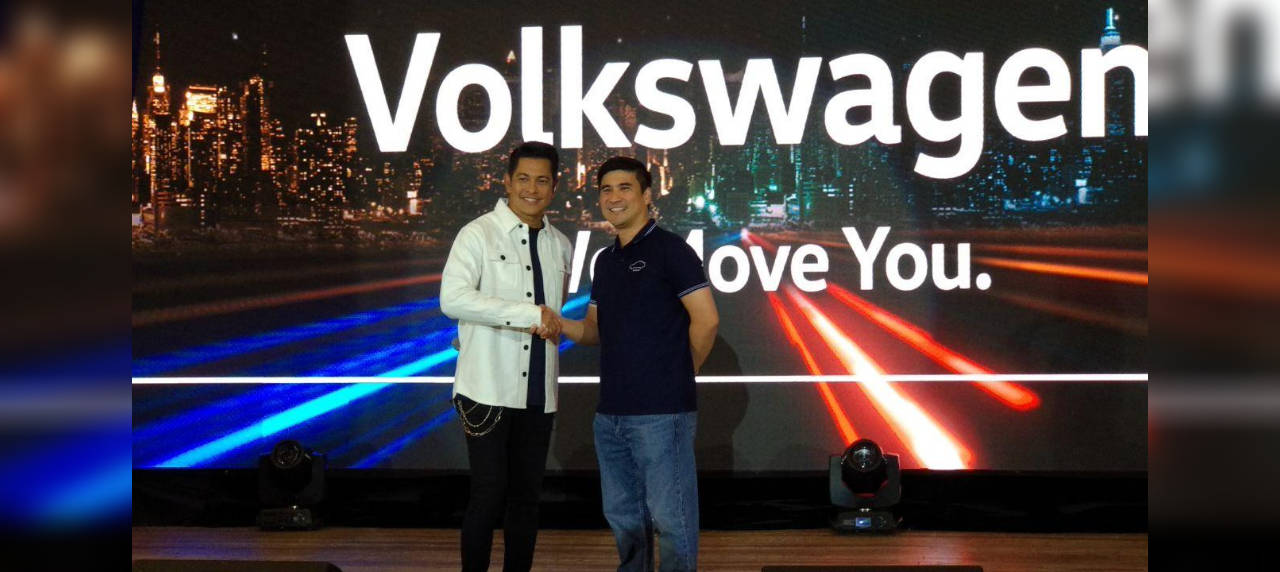 As part of their "We Move You" campaign, Volkswagen Philippines has decided to name Gary Valenciano, Mr. Pure Energy himself, to represent their brand.
"We celebrate the beginning of a dynamic partnership between one extraordinary performer and an equally iconic automotive brand," Volkswagen Philippines President Felipe Estrella III shares. Estrella believes that Valenciano is the perfect personification of VW's "We Move You" campaign. "We at Volkswagen Philippines believe that we couldn't have chosen a better brand ambassador," Estrella continues. "I can tell you that we ourselves at Volkswagen Philippines feel energized by Gary V.'s decision to become part of the Volkswagen Philippines family."
"Nu'ng maliit pa 'ko, andyan na siya," Valenciano says about Volkswagen. "Ngayon, they have transformed, kept up with the times, and they have gone ahead of what people have actually looked for and wanted. I'm very proud and very thankful to be the brand ambassador of Volkswagen." Valenciano himself owns a Volkswagen Lamando Sport Executive sedan.
The event in Trinoma not only hosted an energizing performance by Valenciano, but also showcased the current Volkswagen lineup. Four cars are displayed, the Volkswagen Lamando SE, Lamando SEL, Santana, and Santana GTS. As a special treat, Volkswagen offered massive discounts for their vehicles. Customers can get a Santana S AT with a Php 90,000 price reduction. The Santana MT is available for Php 66,000 less, and the Lavida for Php 85,000 off. Volkswagen's current lineup consists of the Volkswagen Santana which starts at Php 686,000, the Volkswagen Lavida that starts at Php 1.71 million, Volkswagen Lamando starting at Php 1.57 million, the Volkswagen Tiguan which starts at Php 1.64 million, and the Volkswagen Passat, priced at Php 2.76 million.
Also Read:
https://www.carmudi.com.ph/journal/new-volkwagen-golf-gti-to-premier-in-geneva/ https://www.carmudi.com.ph/journal/volkswagen-commercial-vehicles-park-assist-goes-pitted-against-stunt-driver/