Volvo to accept pre-orders for C40 Recharge in Europe
Swedish carmaker Volvo recently announced that it will be accepting pre-orders for its latest electrified offering — the C40 Recharge.
According to Volvo Cars, customers interested in the C40 Recharge can order from the comfort of their own home or place an online order together with their retailer.
The new EV SUV will come complete with a "convenient care" offer including items such as service, warranty, roadside assistance, as well as insurance and home charging options where available added the automaker.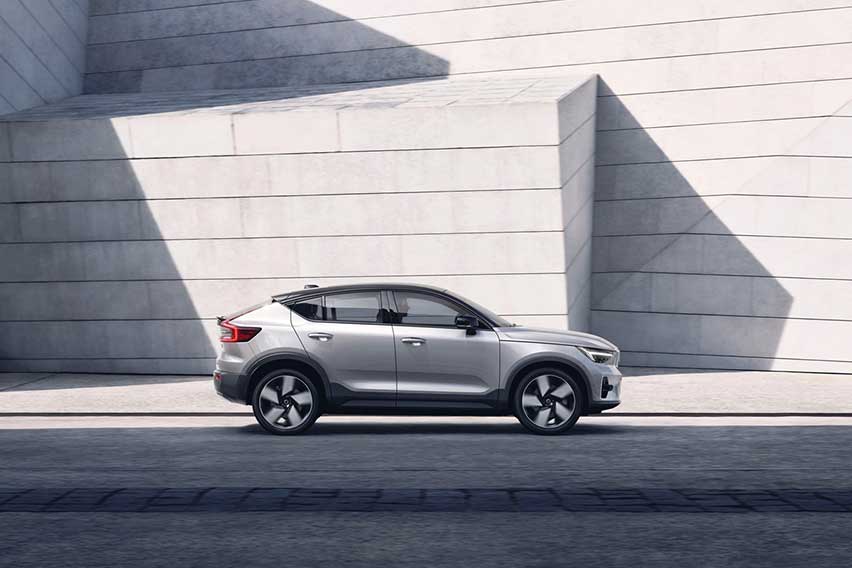 Volvo Cars Head of Global Commercial Operations Lex Kerssemakers said, "We call it the future of Volvo. That is because our Volvo C40 Recharge is more than just a new car. It is our first-ever electric-only model and represents a significant step in our plan to move online for the benefit of consumer convenience. It is, in short, a completely new take on a Volvo."
Production of the C40 Recharge will commence in September at the Volvo Cars manufacturing plant in Ghent, Belgium.
Volvo Cars first accepted pre-orders for the C40 Recharge from customers in the Netherlands and Norway, followed by customers from Sweden and in the UK. The company says that other markets will follow in the coming weeks and that updated pricing will be made available on the carmaker's website.
Shifting from physical dealerships to an online platform is part of the Volvo Cars plan to move the sales of its electric vehicles online. The brand believes that through an online platform, it can offer a more comprehensive, appealing, and transparent service.
"To remain successful, we need profitable growth. So instead of investing in a shrinking business, we choose to invest in the future — electric and online," said Volvo Chief Executive Håkan Samuelsson in a previous statement.
In addition, Volvo Cars will soon sell its EV offerings under the name "Care by Volvo."
This plan will most likely manifest in the coming years as Volvo Cars plan to roll out several additional electric models and aims for 50 percent of its global sales volume to consist of fully electric cars by 2025. By 2030, all Volvo Cars vehicles will be fully electric.
For now, Volvo treats its customers to its 100 percent electric SUV, competing against the likes of the Mustang Mach-E, the Audi e-tron, and the Tesla Model X.
The C40 Recharge will be powered by a twin electric motor—one on the front and one on the rear axle—and a 78kWh battery. It is expected to have an estimated range of 420km, which will most likely improve over time via over-the-air software updates.
Volvo also equips the C40 Recharge with its best infotainment system jointly developed with Google and based on the Android operating system and comes with Google apps and services built-in.
Photos from Volvo
Also read:
Volvo to go full electric by 2030
Volvo Cars to become 'circular company' by 2040
Volvo Cars reaches milestone with first climate-neutral car plant
Volvo Car Articles From Zigwheels