Waze: Philippines is Worst Place for Drivers, According to its Driver Satisfaction Index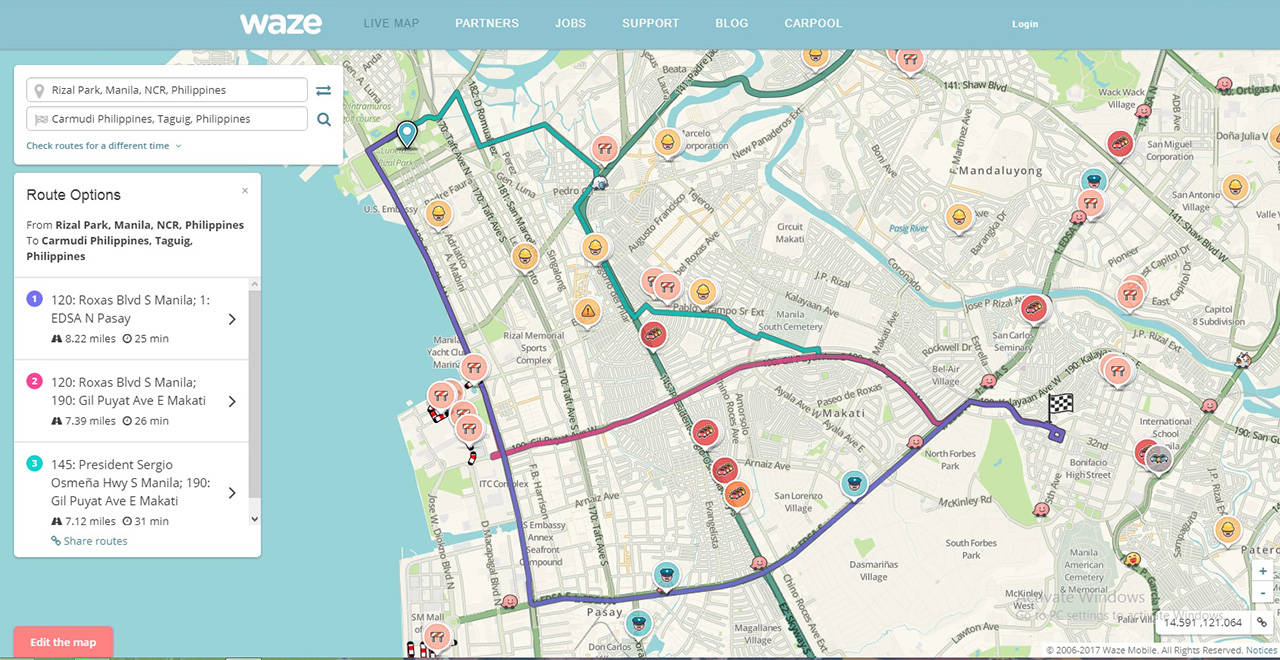 It's official: the Philippines is indeed the worst place for drivers, at least according to Waze as the community-based traffic and navigation-app recently released its third annual Driver Satisfaction Index.
According to Waze, its Driver Satisfaction Index ranks its users' experience based on a scale of 10 (satisfying) to 1 (unhappy) across six key factors:
Traffic: density and severity of traffic
Quality: road quality and infrastructure
Road Safety: density of reported accidents, road hazards, and weather
Driver Services: access to gas stations and easy parking
Socioeconomic: access to cars and impact of gas prices
Wazeyness: happiness and helpfulness of the Waze Community
Unsurprisingly, particularly if you live in the country and have experienced the traffic in its major cities, including those outside of Metro Manila like Cebu and Davao, the Philippines is the worst country for a driver to be in with an Index score of 3.02. Apparently, despite being one of the top countries in the Asia Pacific region when it comes to Driver Services, our rankings are low in Traffic (no surprise there!), Socioeconomic (wait until the revised excise tax takes effect next year!), and 'Wazeyness' (shame on those who don't do their part to update the app on the traffic situation wherever they are!).
Joining us to round out the five worst countries in the Index are the Dominican Republic (3.35), El Salvador (3.56), Indonesia (3.71), and Russia (3.78).
On the opposite end of the spectrum, the Netherlands is the best country for a driver to be in with an Index score of 7.9 due to "prime traffic conditions, road quality, and infrastructure," according to Waze. Following closely behind it are France (7.85), the United States (7.55), the Czech Republiuc (7.49), and Belgium (7.41).
Based on Waze's study, traffic remains to be global problem with no country scoring above 8 for its Traffic Index, with only the Czech Republic coming close at 7.67. The global average based on the Traffic Index is reportedly 4.95.
As for Safety, Argentina topped the list with 9.67. For Driver Services, Russia was the highest with 8.93. The United Arab Emirates topped the Quality Index at 10, which shouldn't be surprising given the number of supercars and hypercars driven in the country, while France led the 'Wazeyness' Index with 8.69.