Which 2021 Suzuki Ertiga color suits you best?
The Suzuki Ertiga isn't as popular a household name a  its contemporaries such as the Toyota Avanza or even the Honda Mobilio, but it's certainly growing in stature and popularity, with more and more car buyers discovering that it's a decent and reliable vehicle to own. Indeed, with the release of the second generation in 2019, it looks like the Ertiga's days living in the shadows are finally over.

While the first generation Ertiga possessed a largely bland interior design, the new Ertiga evolves into a vehicle with more exciting design cues, such as a tasteful D-shape steering wheel, dashing three-tone look, and audio control buttons that allow the driver to operate the 10-inch infotainment system with ease. Topping it all off, Suzuki also put in some faux wood grain accents placed in smart, strategic locations, giving the cabin of the top-ranging GLX 4AT a convincingly premium feel.

With the 2019 model carrying over to this year, here are the color options available for this Suzuki bestseller.
Silky Silver Metallic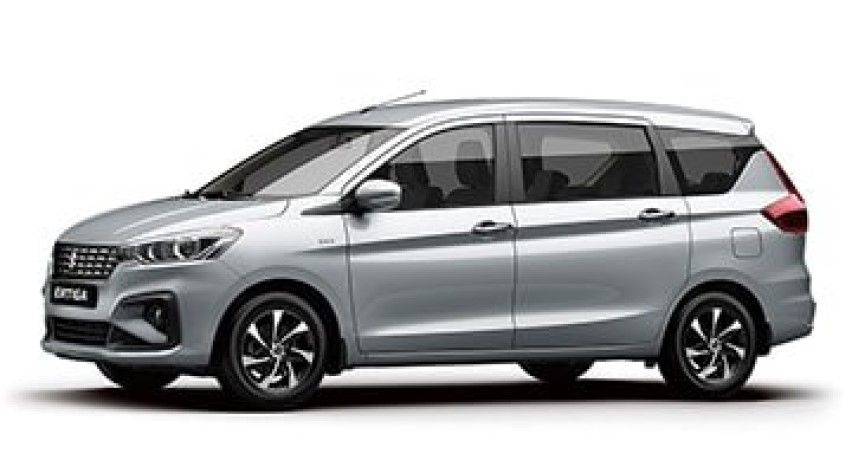 Those in a Silky Silver Metallic Ertiga may want to present themselves as someone with modern tastes. Likewise, the traditional elegance of silver means that those who favor it radiate some level of rustic charm. On the road, this translates to a cool and in-control driving style. It's also a practical color for a car, as it hides dirt and dust very well.
Magma Gray Metallic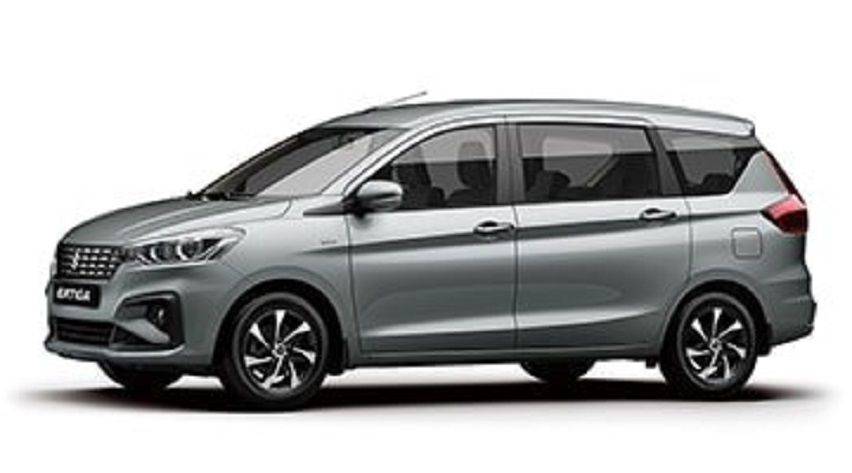 Professional and practical, gray is a very pragmatic color that's not as flashy as sliver. As such, Magma Gray Metallic communicates subtle elegance, radiating a sophisticated vibe without calling too much attention.
Cool Black Pearl Metallic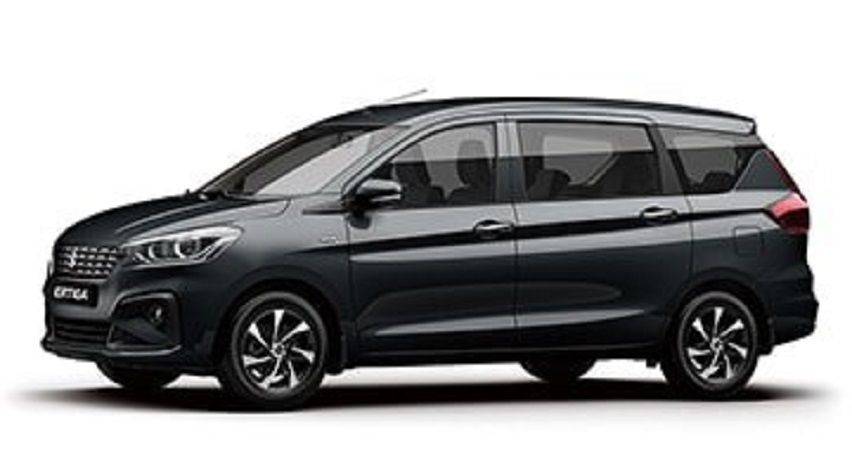 Black is often thought of as the color of luxury and sophistication. It is also seen as a powerful color, suggesting those behind the wheel of a black car have a somewhat assertive personality. A Cool Black Pearl Metallic Ertiga gives off a shiny sheen, which adds an air of mystery to this well-known power color.
Snow White Pearl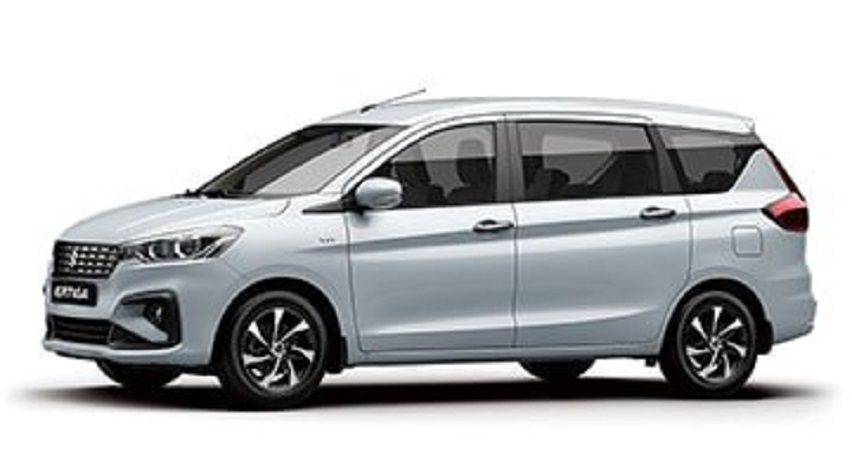 Car owners who choose white tend to like the fact that represents purity and cleanliness. Of course, a white car is harder to keep dust-free than most other colors, so owners of a Snow White Pearl Ertiga will likely be obsessively nitpicky in keeping their car spotless.
Radiant Pearl Red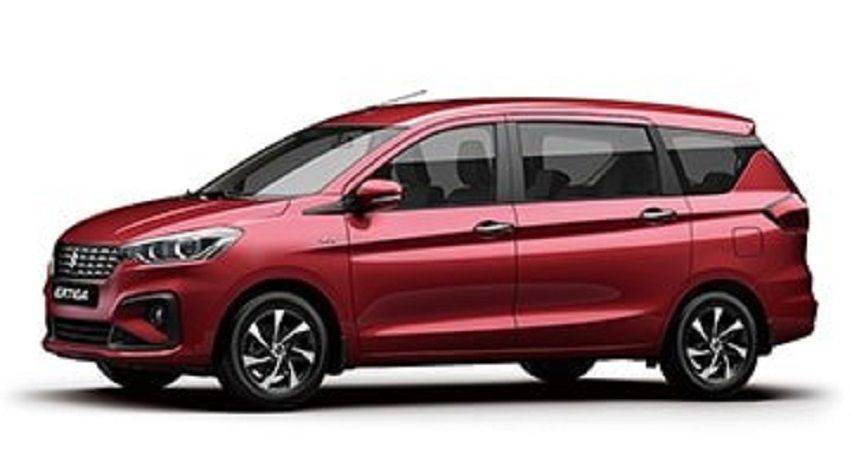 Red is the color of sensuality, and the Ertiga's Radiant Pearl Red hue adds a vibrant vibe to the mix. Dynamic, daring, and bold—these are the ideas that the shade of sensuality conveys. A Radiant Pearl Red Ertiga goes well with individuals with an outgoing personality, and who won't necessarily shy away from the attention.
Burgundy Red Pearl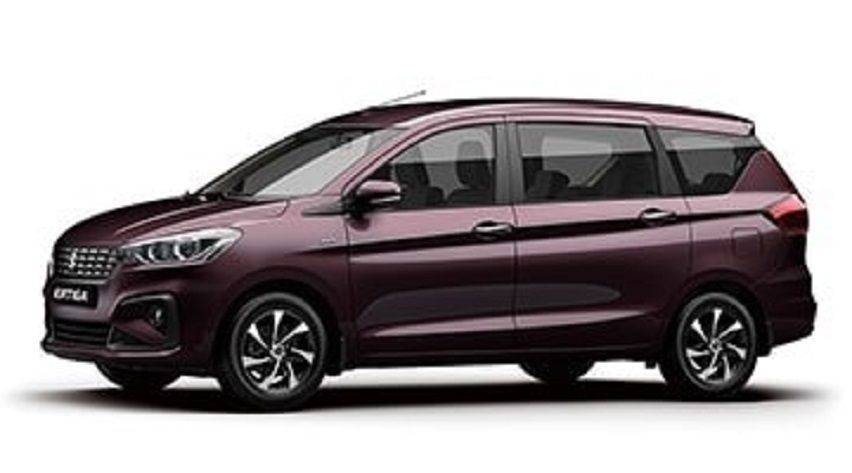 While traditional red conveys passion and sensuality, a darker shade of red, such as this Ertiga paint color option, gives off a grounded and organic vibe. Nature lovers will gravitate to a Burgundy Red Pearl Ertiga naturally, so to speak.
More about the 2021 Suzuki Ertiga
Exterior-wise, a lot has changed in the 2020 Ertiga as far as appearances are concerned. The restyled grille, head and tail lamps--all made larger--introduce the Ertiga's sharper looks. The roofline appears immediately taller at first glance, but more than the 5mm addition to the height, it's the upward slope that makes the improvement more obvious, giving the vehicle a sportier silhouette.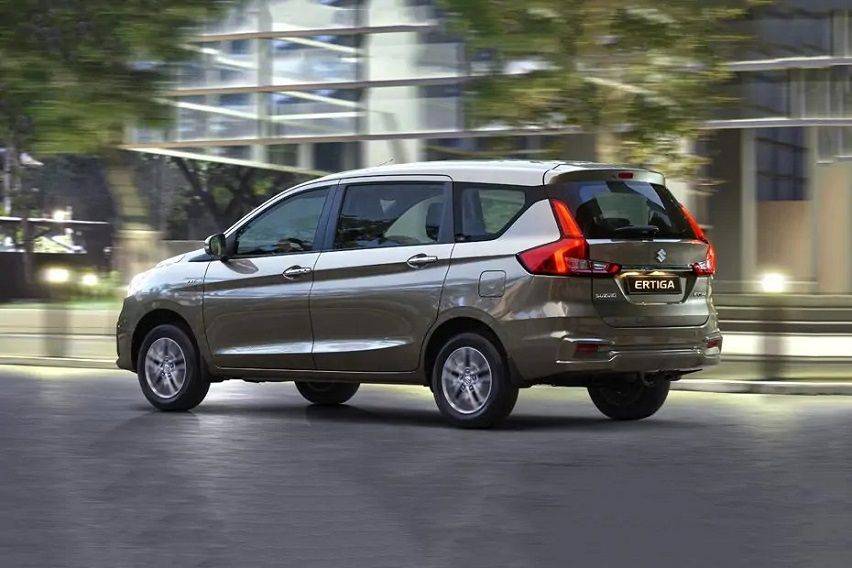 While the old Ertiga was fitted with a lackluster 1.4-liter 4-cylinder 95hp engine, the new one comes with a slightly higher displacement, and more power. A 1.5-liter 4-cylinder K15B power mill now sits in the Ertiga engine bay, capable of delivering 103hp and 138Nm of torque. Low trims have a five-speed manual, while upper specs come with a four-speed automatic.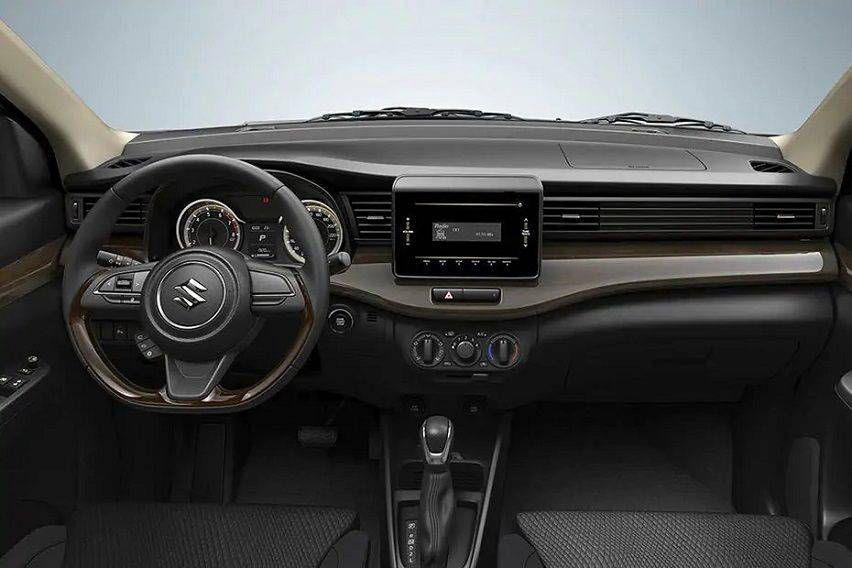 Dimension-wise, the new Ertiga measures 4395mm long, 1735mm wide, and 1690mm tall across all four variants.  And yet, it's lighter and sturdier than ever before. Now built on the HEARTECT platform, which also underpins the modish good looks of the new generation Swift, the latest Ertiga is now lighter by 20kg despite being much larger than the older car. This not only improves handling, but also aids in the vehicle's overall fuel efficiency.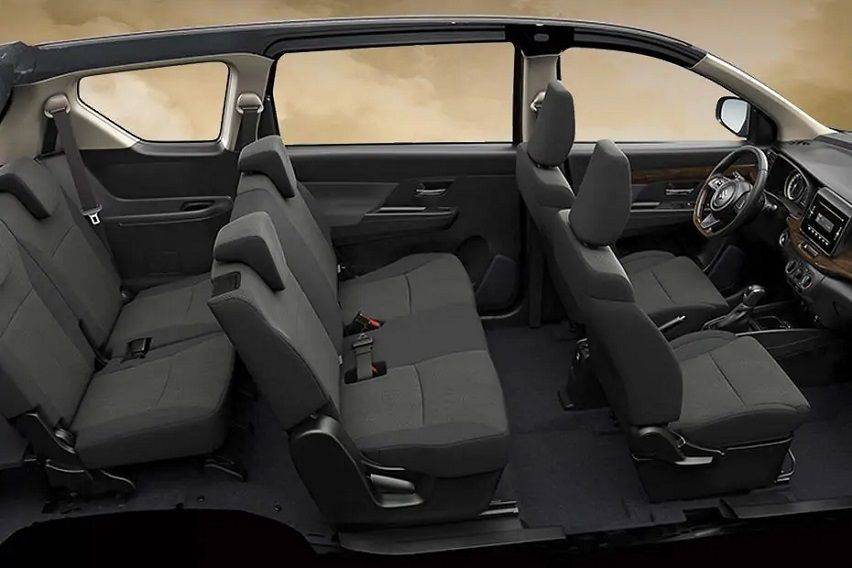 As for the Ertiga's other dimensional numbers, wheelbase is at 2740mm, while minimum ground clearance is at 180mm.