With or Without Covid-19, Maxus Offers Worry-Free Ownership, Roadside Assistance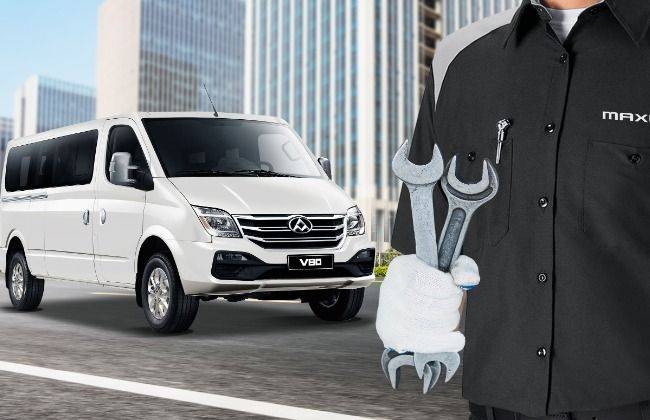 Maxus Philippines reiterated that they are offering worry-free ownership and emergency roadside assistance to their valued clients. 

The British-bred marque, whose vehicles are distributed locally by AC Motors, is assuring owners that with or without the global pandemic, Maxus owners in the country can enjoy peace of mind through Maxus Philippines' aftersales support.

For every Maxus G10 multi-purpose vehicle, Maxus V80 passenger, cargo or utility van, and Maxus T60 pickup purchased, Maxus Philippines has automatically guaranteed a total package of aftersales services such as a 24/7 emergency roadside assistance, a pick-up and delivery service for customers, and on-site servicing for corporate fleet accounts. 

However, in consideration of the various community quarantine requirements in different local governments, servicing response time may vary from area to area, depending on the coordination among the LGU, vehicle owner, and the particular Maxus Philippines service provider. 

The periodic maintenance service (PMS) interval schedule for the Maxus G10 MPV, covers the first 5,000 kms or 6 months and every succeeding 10,000 kms or every 12 months, whichever comes first. 

The Maxus V80 and T60 variants, on the other hand, has a PMS interval schedule set for the first 5,000 kms or 6 months, and every succeeding 15,000 kms or every 12 months. 

All PMS schedules for the G10, V80, and T60 that fall within the duration of the extended enhanced community quarantine shall be extended for another 30 days after the official lifting of the quarantine period;

All G10 MPV and V80 variants purchased since Maxus Philippines began operations in June 2019, will have a general warranty remains at 3 years or 100,000 kilometers (whichever comes first). 

The general warranty for all 4x2 and 4x4 variants of the Maxus T60 pickup is five years or 100,000 kms, whichever comes first. 

Maxus owners in the Philippines may e-mail concerns amd queries at customercare@maxus.com.ph, login at maxus.com.ph or check their social media page at facebook.com/MaxusPhilippines. 

For the 24/7 emergency roadside assistance, please call hotline (02) 8459-4792.