Yamaha rider Amber Torres, 16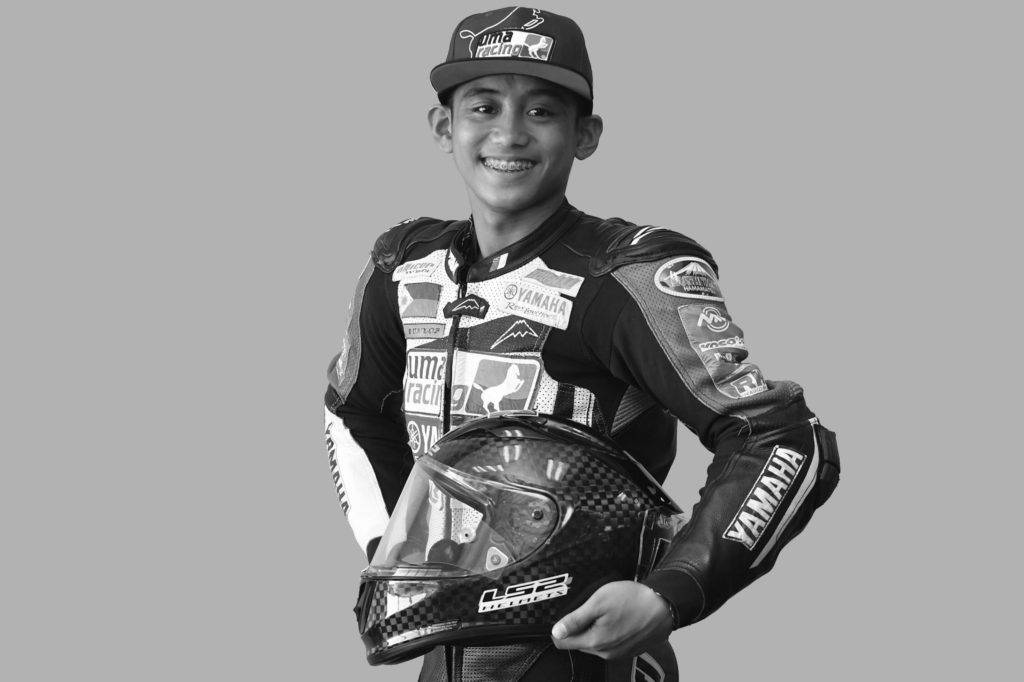 16-year old rider Amber Torres has what it takes to become one of the champ. This year, he was a wild card entry under Uma Racing Yamaha Philippines in the 2019 Asia Road Racing Championship, making his first appearance in the international motorsport scene.
Taken from Amber Torres' Facebook account

Prior to competing in the 2019 ARRC, the talented young rider earned to podium at the 2019 Yamaha Sniper 150 National Championship this year, that earned him a slot on the UMA Racing Yamaha Philippine Team for the last leg of ARRC in Buriram. It was at this leg where his stint fell short after a freak accident in the tracks during his run, injuring him badly, and later on, succumbing to it. During the third lap in Race 2, Torres, who was gunning for 11th spot, figured in an accident, knocking him unconscious on the track. After being four days in a coma, Torres succumbed to the injuries. Yamaha Philippines are deeply saddened over Torres' death, saying that he was one of the most sweetest and loving riders and that Torres was kind and has a lot of potential.
Messages of condolences pour for Torres' loved ones, expressing sorrow over the untimely demise of the 16-year old rider.
In a statement, the FIM Asia, Two Wheels Motor Racing, FIM Asia Road Racing Championship has extended its condolences to tha family, friends and loved ones of Torres. Also, numerous friends and followers of of social media accounts in Facebook also expressed their sadness over Torres' passing.
Taken from Asia Road Racing Championship page

Race in Peace, Amber, the racing community will surely be missing you.