Ford Transit Latest Updates
The Ford Transit was launched in November 2019. The 2021 model now comes with an electronic parking brake and additional color options. The vehicle is hauled by a 4-cylinder, 2.2-liter diesel engine which produces 133 PS maximum power at 3,750 rpm and 385 Nm peak torque at 1,500 rpm. The engine is mated to a 6-speed manual transmission. Major features of the car include a 4.0-inch multifunction display, an 8.0-inch touchscreen infotainment unit with integrated navigation and satellite radio, antilock braking, dual airbags, stability control, security alarm, front and rear parking sensors, keyless entry, and 16-inch steel wheels. The Ford Transit is available in a single version and is priced at ₱1,999,000.
Ford Transit Pros & Cons
Get the better insights of Ford Transit, Read our expert opinion and helps to buy or not
Things We Like in Ford Transit
Braking system
Driver assistance technologies
Fuel efficient
Seating capacity
Front and rear AC controls
High roof
Things We Don't Like in Ford Transit
Maintenance costs
Difficult to park due to sheer size
Ford Transit Colors and Images
All
Colors
Exterior
Interior
Ford Transit Review
Ford Transit Overview

The 2020 Ford Transit is the American automaker's second attempt at offering a hauler in our shores after its unsuccessful venture in penetrating the MPV market with the Ford E-150 several years ago. Launched last December 2019, Ford is positioning the Transit on the light commercial bus and van segment (LCBV) which targets businesses that need an efficient vehicle that can fulfill any logistical needs for a passenger van, crew van, and even as a cargo van (once you removed all the rear seats). When it comes to price, the Ford Transit is in the same range as the Foton Toano, Toyota HiAce GL Grandia Tourer, and Hyundai H350, all of which are priced in the Php 2M mark.

Ford Transit Interior

Inside the Ford Transit is a slick, contemporary, utilitarian cabin design that is highly functional while providing relative comfort. The driver-centric dashboard is pretty straightforward and has an old school charm with its big round knobs, buttons, and giant AC vents. Don't expect plushness here, this Ford van is designed to accommodate 15 passengers including the driver. The roomy interior gives wat to a five-row 3-2-2-2-4 configuration that maximizes the length of the vehicle but still has ample space for decent legroom. Large windows on all rows lessen any restrictive feeling you might have of the tight seating arrangement. The single/ double seat configuration on the 2nd to the 4th row ensures passengers get to reach the rear seats with relative ease. And with its tall height, there is enough headroom to walk inside this minibus van without having to bend over so much.

Ford Transit Exterior

The Ford Transit Minibus van commands an imposing stance. And no, it does not come on its massive hexagonal front grille, but rather on its actual size. The Transit measures 5,981 mm long, 2059 mm wide, 2,517 mm tall, and has a wheelbase of 3,750 mm. The front features two colossal halogen headlights with daytime running lamps and front fog lamps on the lower bumper. A matte black molding on the lower bumper wraps around the entire vehicle to give this van a simple dual-tone look. The side features a wide side door coupled with a standard power sidestep to make entering and exiting the van a breeze. The rear features a pair of horizontal taillights, a high-mounted stop lamp, and cargo doors that open up to 180 degrees for easy access on luggage. The Transit is available in three color options: Frozen White, Magnetic Metallic, and Moondust Silver.

Ford Transit Ride & Handling

Handling this gigantic vehicle is not advisable for novice drivers. Its sheer size makes driving this Ford a task best left to professionals. Even seasoned drivers may find that they need some getting used to when it comes to navigating the vehicle's clearance especially on driving in crowded streets or making turns. Another challenge in managing the Transit that you have to overcome is that it is a bit difficult to park especially on our packed and narrow parking lots. Good thing the sensors and rearview camera helps ease driver fatigue. But if you are not used to driving a massive vehicle before, you may find that you can't truly relax as you have to remain alert at all times for any road hazards. The hill start assist is essential for such a heavy transport and gives the vehicle a much-needed boost on uphill terrains. When it comes to riding comfort, The Ford does not disappoint. The dual AC systems and multiple rear vents ensure that passengers, even those seated on the farthest row get a comfortable ride. NVH levels are also fairly low which adds to its riding quality. The suspension system that utilizes a combination of independent MacPherson struts, coil springs, and stabilizer bar at the front and leaf springs and gas-pressurized shock absorbers at the rear ensures that the Transit offers a cushioned ride and minimizes bounciness when not carrying a full load.

Ford Transit Engine & Fuel Consumption

The Ford Transit van is powered by a 2.2 L Duratorq TDCi diesel engine that delivers 135 PS of output at 3,750 rpm and 385 Nm of torque at 1,500 – 2,000 rpm. The 2,198cc Euro 5 compliant engine can hold 80 liters of fuel in its tank and is mated to a 6-speed manual transmission. This makes driving this minibus more efficient and economical because the vehicle simply cruises when it is on the 6th gear and has reached a high enough speed. The transmission is highly responsive when shifting gear and acceleration is not jerky at all. In terms of fuel economy, Ford Philippines has learned its lesson to not offer a gas engine on its van. This means the shift to a diesel engine alone lets the Transit haul more passengers and cargo which gives more bang per mileage.

Ford Transit Braking & Safety

Compared to some of its local competitors, the Ford Transit offers more safety and driver-assist features as well as an enhanced braking system. The brakes are a combination of a dual-circuit disc at the front and disc at the rear. The stopping power is further enhanced by the antilock braking system (ABS) with electronic stability program (ESP). The ABS + ESP helps stabilize the vehicle by applying braking forces to the suitable wheels in critical conditions. Fading brake support reduces the chances of the brakes from overheating as well as prevent premature wear of the brake discs so you get the most efficient braking. This Ford van is also equipped with front and rear parking sensors and a rearview camera to make parking this gargantuan vehicle a little less stressful. Other safety features worth mentioning are the driver and front passenger airbags, seatbelts and seatbelt reminder for the driver, tire pressure sensors, ISOFIX child seat fixing points, perimeter anti-theft alarm, power central door lock, emergency brake warning, and hill launch assist. Safety is also embedded in the design of the van itself. There's the wide passenger side door with grab rails, a rear roof escape hatch, and a pair of emergency hammers to prevent passengers from getting trapped in an emergency or critical situation.

Ford Transit Verdict

The Ford Transit is a good commercial vehicle that offers comfort, versatility, and performance at par with its local rivals. The Ford brand adds a sense of reliability and durability on a vehicle segment which is relatively new to them in a saturated market where vans are a favored hauler. The only downside would be the maintenance cost as Ford vehicles tend to have higher aftersales upkeep.
Transit Owner Reviews
Based on
9 Customer Reviews
Ford Transit Reviews
A powerful car with stunning specifications

I have been riding the Ford Transit for about six months now and am astounded by its exceptional performance. It blends traditional features of a large goods carrier, such as large cargo space and strong mechanicals beneath the skin, with Ford's renowned superb driving dynamics control. It can comfortably accommodate a large family. The handling is simply phenomenal. Despite its enormous and boxy exterior, the Ford Transit will certainly make you fall in love with the way it drives - the tight steering and precisely tuned suspension easily make the Ford Transit a driver's choice among all products carrying vans on the market today. The interiors are also quite decent.

clarence Thursday Jan 27, 2022 15:26:08

An exemplary goods carrier

I am a proud owner of the Ford Transit and am amazed by its exemplary performance. It combines the conventional characteristics of a big goods carrier, such as a vast cargo area and tough mechanicals beneath the skin, with Ford's famed superior driving dynamics control. It can comfortably fit a large family.  Despite its huge and boxy appearance, the Ford Transit will undoubtedly make you fall in love with the way it drives - the tight steering and perfectly tuned suspension easily make the Ford Transit a driver's choice among all the goods-carrying vans on the market today. However, I do wish it had included some lovely and feel-good aspects.

jhaerix Thursday Dec 30, 2021 14:13:35

Ideal full-sized van to be used for leisure or commercial reasons

I was planning for a solo trip in a van this time. Finally, after vivid market exploration, I bought Ford transit. After its usage for several months, I can vouch with confidence that this can prove to be an excellent conveyance for commercial usage as well. No matter what hurdle comes on the way this can more or less overcome that. The kind of configurations the vehicle is offering perplex me always. Plus, the plethora of driver assistance features are luckily available as standard features. The cabin ambiance is too serene and thus my trip gets extra peaceful in this.

Johnre Thursday Nov 25, 2021 17:48:25

Robust Engine

I was looking for a family truck suitable for my whole family and some outings or invitations to parties and events together. After a lot of research, I finally decided to choose Ford Transit, which looks like a perfect family-friendly, family-friendly truck. Reliable motors enable the truck to stop even after being fully loaded. The quality of the workmanship of the truck attracted me the most and was the very first impression of this car. I just love every feature of this car because to me it's the perfect family van.

Genesis Wednesday Aug 11, 2021 14:59:34

A decent quality pickup truck from Ford

The reason for which I opted for this four-wheeler is that it suited my business purpose in best manner. The truck is available in all wheel, rear wheel or front wheel drive formats. Thus, I had the liberty of selecting the one which fitted my requirement in the best manner. I opted for the four wheel driving version. The skillful mild hybrid diesel hints at its efficiency. But of course, if you seek highly advanced connectivity or safety out of the model you will get disappointed. Even then, compared to many pickup trucks this is quite a decent option when its tech features are concerned.

Mason Thursday May 27, 2021 03:20:24
Ford Transit News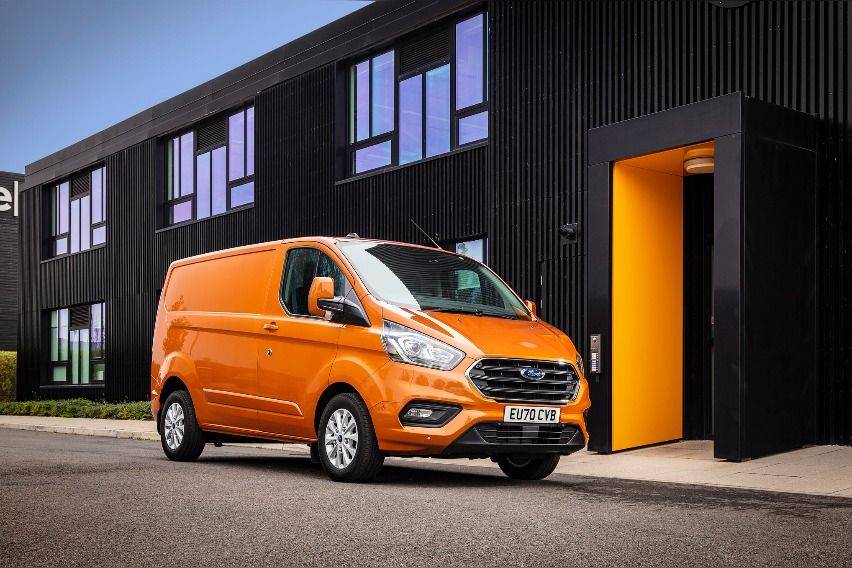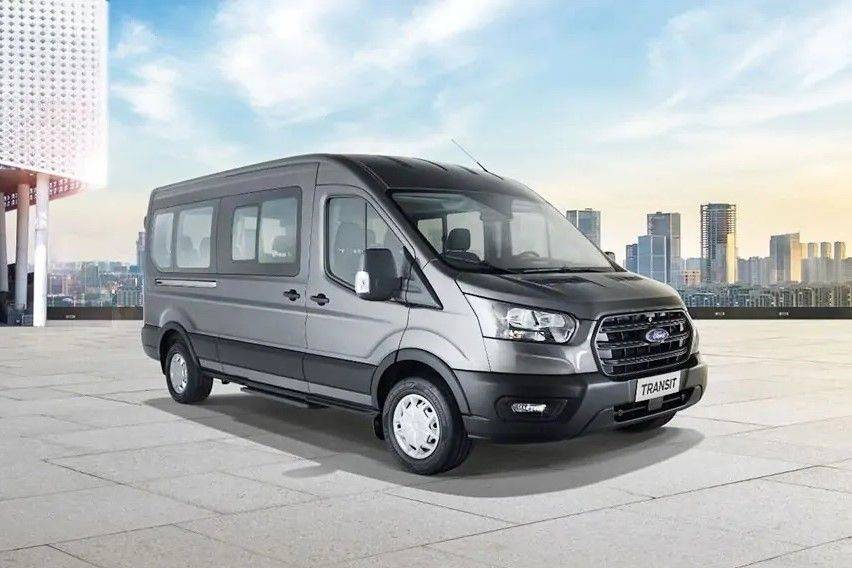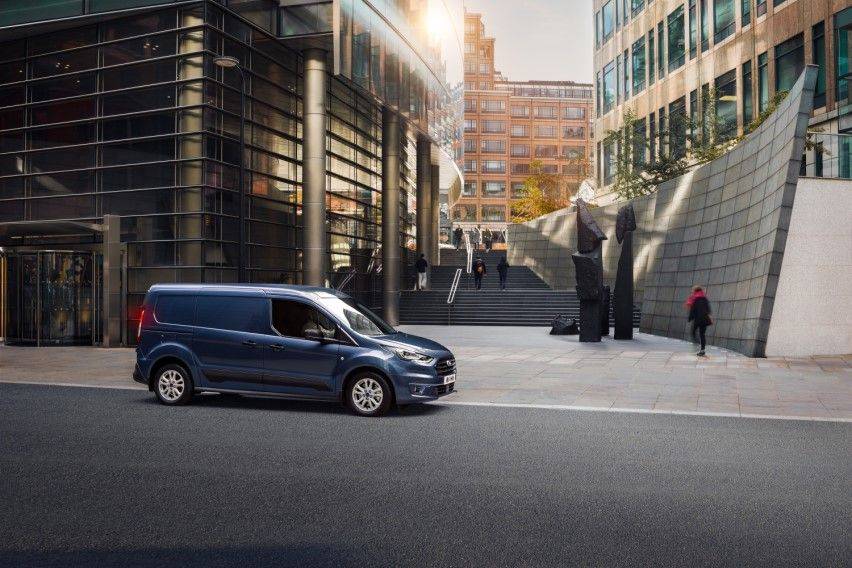 Automotive News
Ford Cars
Ford Cars

Find Second Hand Cars By City
Second Hand Ford Cars
Second Hand Ford Cars
44 Used Cars Available

Starts @ ₱1.1 Million

63 Used Cars Available

Starts @ ₱488,000

10 Used Cars Available

Starts @ ₱3.53 Million

5 Used Cars Available

Starts @ ₱430,000

4 Used Cars Available

Starts @ ₱1.138 Million
FAQs on Ford Transit
Answers to most common frequently asked questions (FAQs) on Ford Transit
What is the Ford Transit 2022 Price Philippines?

The Ford Transit Price Philippines starts from ₱1.999 Million and goes upto ₱1.999 Million.

What is the Lowest Monthly Installment for Ford Transit in Philippines?

The lowest monthly installment for Ford Transit in Philippines starts from ₱34,293 with Down Payment ₱399,800 for 60 Months.