 DP
(₱1,764 x 60)

Apply Loan
Honda Supra GTR 150 Reviews
Looking for Honda Supra GTR 150 Owner Experience? Here are the Owner reviews and ratings by Supra GTR 150 owners from across the Philippines
Read Less
Honda Supra GTR 150 User Reviews
Killer looks
The Honda Supra GTR 150 is an absolute stunner and I was literally captivated and perplexed by its appearance since the first day I saw it. Before I had never come across such an attractive looking underbones like the Honda Supra GTR. Apart from its killer looks, it is also a stunner in terms of sporty appeal that makes it an ideal racing bike for me. Personally I am very satisfied with my purchase because I had been longing to buy this model for myself given its exquisite power range. The Honda manufacturers have worked a lot in incorporating the Supra GTR 150 with these practical features.
positive :

Speed, Experience, Power, Seat

negative :

Price
Tony on Monday May 31, 2021 06:58:05
Sporty bike that has its distinguished charisma
Best part of this sporty bike is its ravishing beauty. You will get all set to opt for this the moment you get its first glimpse. Performance and power wise also this is quite a competent option. Liquid cooled engine with four valves will ensure you get the most standard sort of power and performance out of the bike. They have incorporated several parts which will prove to be highly beneficial for its riders. A request to make to all of you. If you have not checked the bike yet please pay a visit to their showroom at the earlier and explore it further.
positive :

Looks, Performance, Engine, Power

negative :

Price
lyrold on Wednesday May 5, 2021 08:30:36
Highly popular underbone
The Honda Supra GTR 150 is among the latest and the most popular underbone category bike in the market of the Philippines. Earlier, the bike had an excellent response to the engine revs and now it just became more responsive with the recent upgrades. The riding quality of this bike in the first few months of riding it was remarkable. Moreover, this bike is very easy to handle and maneuver around as the handling is great and balanced. In my opinion, the bike could have done better with the suspension setup otherwise, it is a perfect and extremely popular underbone in terms of engine and acceleration.
positive :

Performance, Engine, Looks

negative :

Price
Dennis on Thursday Apr 8, 2021 09:35:48
Sleek performance oriented bike
The bike looks sleek and stylish. Since I am more into outward looks thus this underbone bike seemed to be the perfect choice to me. The spontaneous sportiness is another positive trait which made me drool over this as well. If you love racing bikes this may seem to be the best bet for me. The bike is exceptional in terms of performance and the single cylinder engine ensure you get best sort of performance out of this. Practicality is another strength for which you should go for this. In fact I found this as a high utility good looking bike that you should consider buying for yourself.
positive :

Performance

negative :

Looks
Liam on Wednesday Mar 24, 2021 08:43:28
A glamorous bike with superior engine quality
I find no guilt in revealing the fact that if I go for a bike the first factor on which I take the decision is purely on its looks. Thus while selecting this underbone I did not deviate from my preference. Must say this bike ensured I get the best glamorous look out of it that I might have ever dreamt of. The sportiness of the bike is another notable factor that arose an interest in me. If you want to choose this as a racing bike that will also be a wonderful decision I guess. Get outstanding performance out of this due to its amazing quality single cylinder engine.
positive :

Performance, Engine, Power

negative :

Price
Ricky on Tuesday Mar 2, 2021 19:54:10
View More Review
Compare Variants of Honda Supra GTR 150
Honda Supra GTR 150 Alternatives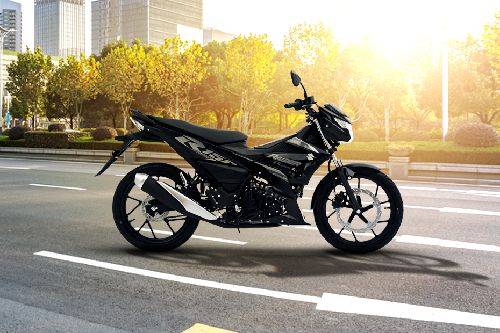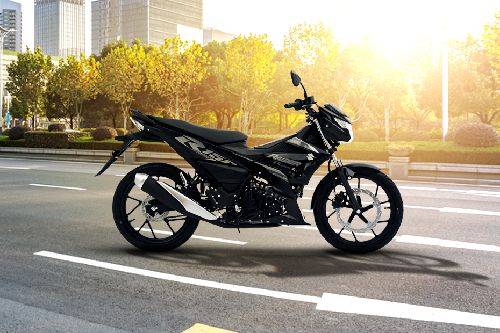 DP : ₱22,000 , EMI : ₱1,884 x 60
SRP : ₱114,900 - ₱120,900
DP : ₱23,000 , EMI : ₱1,970 x 60
Compare Honda Supra GTR 150 with Alternatives