Get treats when you buy Honda Motorcycles up to end of December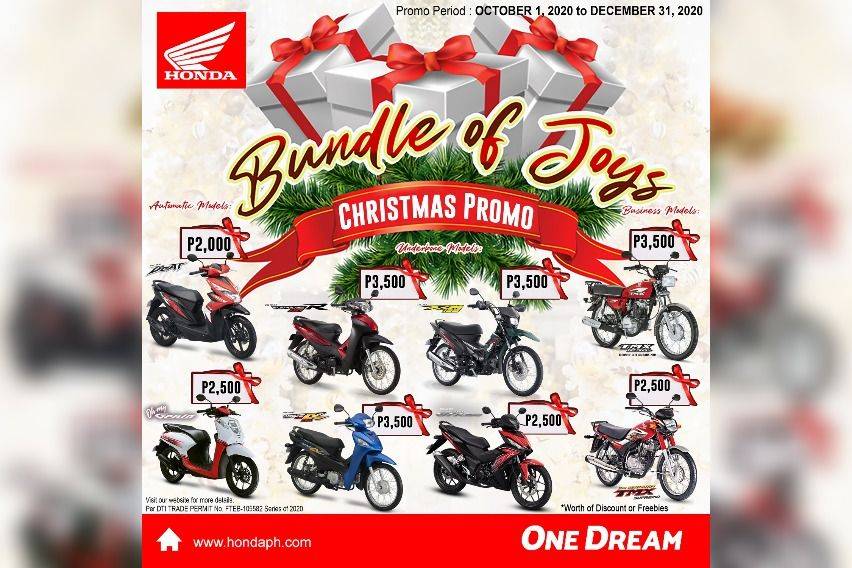 The motorcycle arm for the Japanese manufacturer Honda is giving buyers of select models of their lineup as much as P4,000 worth of treats with their latest promo offering.

Available until December 31, Honda Philippines Inc. (HPI) will be providing customers of Honda BeAT FI, Genio, XRM, Wave, Supra GTR, TMX and Supremo  freebies or discounts to enjoy with the Bundle of Joys Christmas Promo.

HPI said that the every customer will receive a corresponding amount worth of freebies or discounts for every brand new unit sold of the abovementioned models, be it bought in cash, credit card or installment.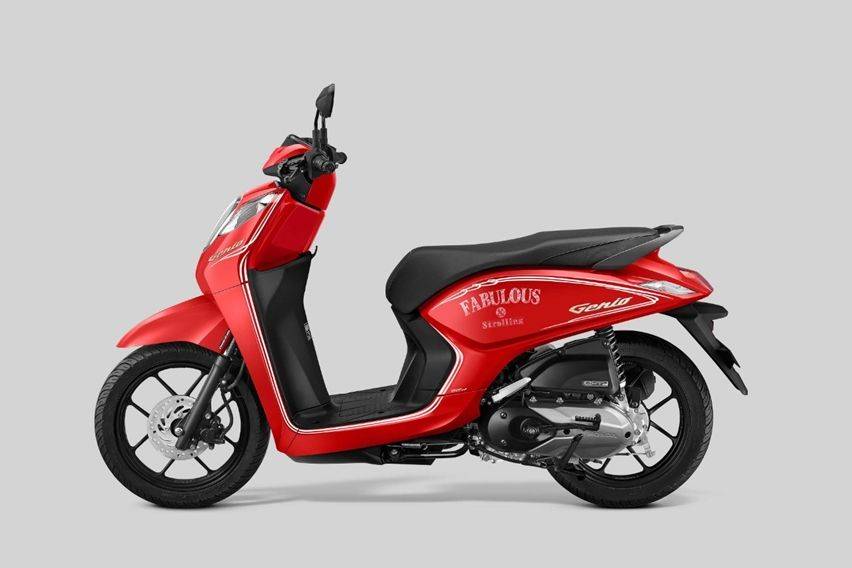 The latest promo is offered in all Honda 3S and multi-brand branches around the country where the models are available.

However, HPI clarified that the freebies and discounts shall vary per Dealer implementation.

It may either be a full cash discount or down payment discount, a combination of cash payment discount, down payment discount, registration subsidy, free items, etc. as long as the total amount of the freebie and/or discount is equal to the model's promo amount.

Photos from Honda Philippines Inc.