What Is a Fixed Rate Car Loan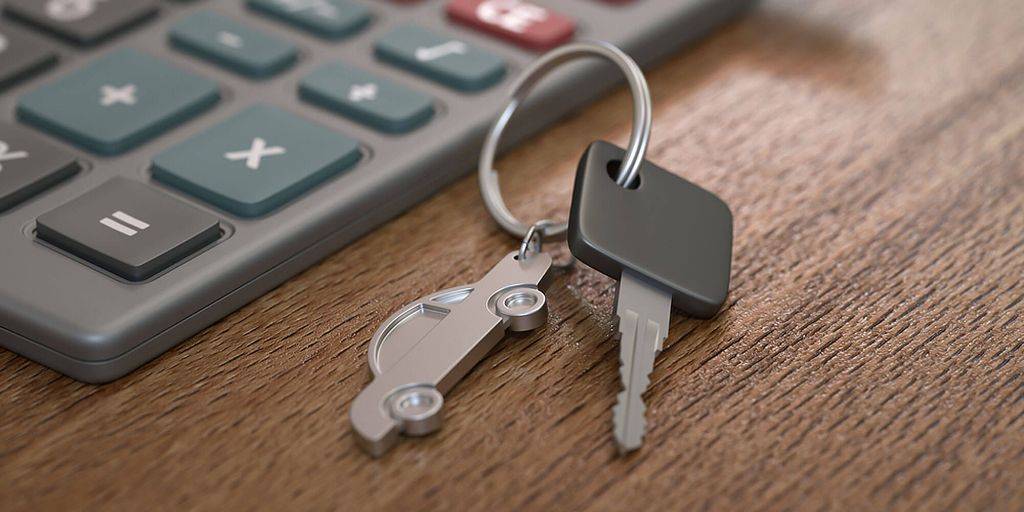 Planning to apply for a car loan? The fixed rate option might be the best one for you.
What are fixed rate interest loans? It's a type of loan that belongs to two of the most popular car loans offered today. Fixed rate car loans don't change for the entire term, so buyers are able to anticipate their future payments without worrying that their outstanding balance will change as market interest rates change. In short, this type of financing keeps interest rates "fixed" for the entire duration of your loan.
The second most popular car loan are variable rate car loans. Variable rate financing changes depending on the prime rate, or another rate called an "index". So if the index rate goes up, the interest rate on your loan increases, so your monthly payments go up. When the index rate goes down, your loan's interest rate decreases, so your monthly payments go down as well. Many car dealers prefer to use fixed car rate loans, so it's what we'll discuss here. Often, the most common questions include the following:
## When is the best time to get a fixed rate car loan?
The best time to take advantage of fixed rate car loans is when interest rates are reasonably low but are forecasted to increase in the near future. This way, you're locked in, even when index rates indicate that monthly payments have already increased.
## Where are fixed rate car loans used?
Fixed rate car loans are often applied on Chattel Mortgage Contracts or Car/Asset/Finance Lease Agreements.Chattel Mortgage Contracts or Car Loan Title Contracts advance the funds to the borrower so they can buy the vehicle. The customer takes ownership of the vehicle, and once they have fully paid the loan, the mortgage is cancelled. The borrower fully gets the car's title.
Fixed rate car loans are more often used together with Chattel Mortgage Contract. Here are the steps on how to avail of car loan using the Chattel Mortgage Contract:
1. Negotiate with your car dealer if you want to avail of a car loan.
2. Your car dealer applies your loan in either two ways: a) In-house financing; b) Car Loan Title / Chattel Mortgage Contract.
3. Make sure to watch out for hidden costs such as agent's commission, documentary stamp taxes, car loan insurance, Land Transportation Office registration fees, etc.
Car/Asset/Finance-Lease Agreements are often given by corporate employers to their employees. In this case, the employers subsidize a certain percentage of the employee's' car, while the rest is offered as a loan (with minimal rates) for the employee to pay for a specific term. Fixed rate car loans are also used here, but not as much when compared to Chattel Mortgage Contracts.
## How do you get the best deal when choosing a fixed rate car loan?
Searching for the best rate is one of the most important things you should do if you are planning to get a fixed rate loan. Here are some of the best ways you can do this:
### Research and gather information
Oftentimes, credit unions or banks offer the better fixed rate deals, so it's a good place for you to start your search. However, it's just one of the many options you can take. Don't discount other options that are available to you. The best way to do this is to do some research and gather as much information as you can. Go online and look for the car you're interested in. It really doesn't matter if you're not sure about which car to buy. Even the style (such as sedan, hatchback, or SUV) is enough to get you started.
### Contact banks and credit unions
If you want a more accurate quote, call banks and credit unions individually and ask for general rates. Those that have attractive rates are the ones you should look for pre-approval.
### Compare all the rates
Now that you have all the valuable information with you, it's now time to start comparing your fixed rate options. Compare rates, and choose the one with the lowest interest rates. Also take into consideration the various loan lengths available. Once you factored them in, look for the ones that will give you the best deal.
### Whenever possible, go with the shorter term loan
The shorter the term, the lower the interest rates. This is because the lender will not have to wait a long time to get their money back from you. However, keep in mind that this comes with a higher monthly payment, so figure out if it's something you can afford and commit to for a long period of time. As much as possible, avoid choosing loan terms that last longer than 72 months since they often carry higher interest rates than the usual rate.
### Give a huge down payment
Another way of bringing down your interest rate is to make a large down payment. This lessens the total amount you are financing, and it also lowers the credit risk. Large down payments offer better interest rates because it shows the lender that 1) you are financially-capable; 2) you are serious about your investment.
Although a huge down payment is ideal, it wouldn't do you any good if you are not consistent with your monthly payments. Therefore, it's much better to pay a minimum down payment and regularly pay your monthly payments until you finish off your entire loan than the other way around.
## How can you make fixed rate loans work for you?
Try to payout your loan earlier than your agreed-upon terms so you can reduce your loan's term. While your monthly payment will probably remain the same as agreed upon by the contract, you will still save interest because you are decreasing the number of months you're going to pay your loan.
Car Articles From Zigwheels
News
Article Feature
Advisory Stories
Road Test