What You Need to Know About Used Car Financing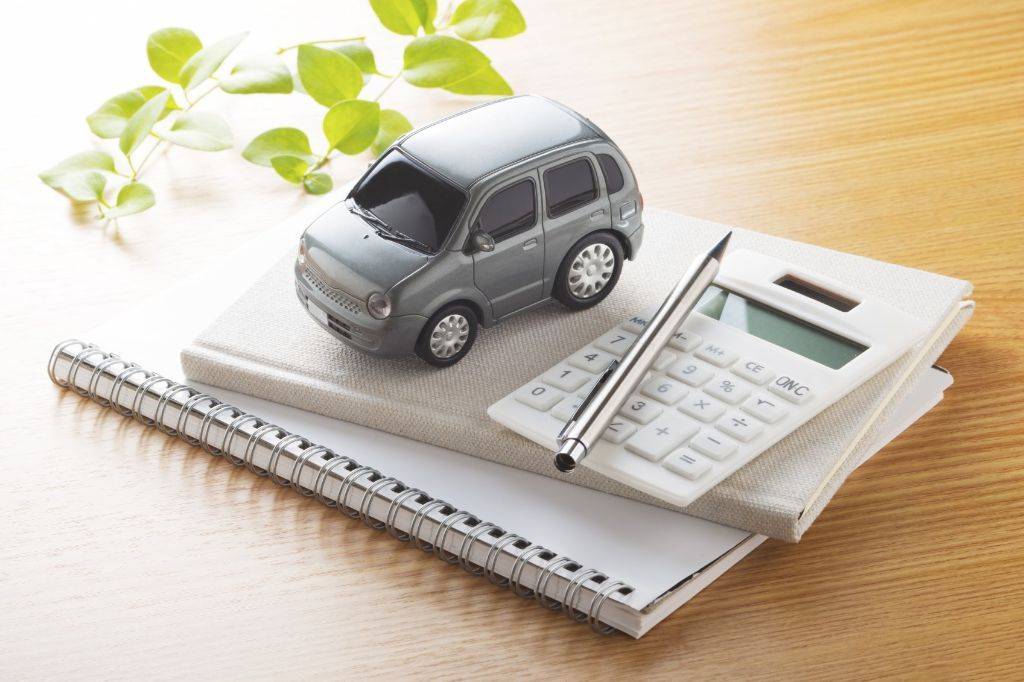 After you've selected a used car to buy, you'll need to figure out a way to pay for it. If you're one of the many consumers who can't pay for a car purchase in cash, then you're likely thinking about used car financing. By qualifying for used car financing, you'll be able to pay for your purchase in affordable monthly installments instead of a lump sum payment. Though the interest makes the total cost of purchase more expensive, financing allows you to pay for your new ride as long as you can keep up with your bills. If you're interested in obtaining financing for your used car purchase, here's what you need to do:
## Calculating an affordable monthly payment
As long as your budget and finances are in order, you may be able to compute how much you can allocate toward a monthly car payment. The important thing to remember here is that loan payments aren't the only cost of owning a car, nor is it the only monthly expenditure you have to worry about. Ideally, your monthly used car payments should never go above one-third of net monthly income. For an overview of the expenses to expect when financing a used car, take a look at this checklist:
- Interest rate – the interest rate of a used car loan is the cost of borrowing, and is widely considered to be the most important element of a loan. A zero-interest can be an attractive offer, but it's not always the best deal. Sometimes, a loan with an interest plus rebate can be better. Don't fall for the offer that looks best at first glance. Do the math and be rewarded with sizeable savings.
- Down payment – the bigger the down payment you make with regards to a used car's total purchase price, the less loan amount that you need to borrow. Especially if you have a bad credit score, making a large down payment may not only secure you lower monthly installments, but also lower interest rated due to the decreased risk for the lender.
- Length of the loan – the length or term of a car loan can stretch to as long as 8 years or 96 months. Ideally, you should only stay within a 5-year loan term, as anything beyond that means you'll be paying more than the car's actual worth. A shorter loan term means you'll build equity faster, and the faster you do so, the better.
- Additional charges and fees – a lender will likely charge additional fees, which can include fees for originating the loan, fees for closing it, and everything else in between. Some lenders even charge a prepayment penalty fee for paying off a loan early. You need to ask your lender whether these added charges will be included into your monthly payments or need to be paid for separately.
To give you an idea of how much you should expect to pay, check out IMoney PH's Annual Cost Of Owning A Car In The Philippines infographic.
## Choosing a lender for your used car financing
If you visit a used car dealership before a bank, you will almost always be offered a mode of financing through one of the dealer's financial affiliates. As far as convenience goes, it's hard to beat what dealerships have on offer, because they will handle all of the paperwork for you that you can get approved for loan and drive off with the vehicle in the same day.
Granted, this much convenience has a price, which often comes in the form of higher interest rates. If you value savings, then a dealer-sponsored car loan should be your last resort. However, this is not to say that there are no dealerships that offer competitive rates out there. Who knows, you might just find one if you research and shop extensively.
Generally though, it's the local banks and credit unions that offer the best interest rates. Information on the car loans available from local banks can be obtained via each bank's official website. If you have specific questions, you can call or set up an appointment with one of their loan officers.
## Setting the terms of the loan
After you've selected a lender to work with, you will need to iron out the specific stipulations of your loan, this means establishing how much down payment you want to put down, settling on the length of the loan, and identifying the monthly payment amount that you're comfortable with. Down payment for a used car isn't as necessary as one intended for a new car, but it's still a good idea to have one. It is highly recommended that you at least make a down payment that's 20 percent of the sale price, as this will help offset the depreciation that the car undergoes during your first year of ownership. Likewise, you'll be able to make significant savings with a larger down payment because that amount won't be subject to interest later.
When the down payment amount has been set, your next order of business is the length of the loan, which will determine your monthly payments. If you can, aim for the shortest possible term that you can afford. You may have to make higher monthly payments, but you'll earn bigger savings in the long run due to the smaller interest rate you'll end up paying. Generally, a three-year loan offers the best possible scenario for used car buyers, but if it puts your payment over the "one-third of your net monthly income" limit, then you may take on a four- or five-year loan term instead.
## Driving away with your car
Once everything has been put down in writing, all that's left to do is read the car loan contract and sign it. When reading the document, confirm the accuracy of the info, especially critical numbers such as the interest rate amount, the payment total, down payment schedule of payment, and the amount of money being financed. Likewise, make sure it lists all of the additional costs. If everything checks out and all the terms have been agreed upon, sign the document, and ride off into the sunset with your newly financed used car.
Car Articles From Zigwheels
News
Article Feature
Advisory Stories
Road Test