Car Insurance Companies Philippines & What They Offer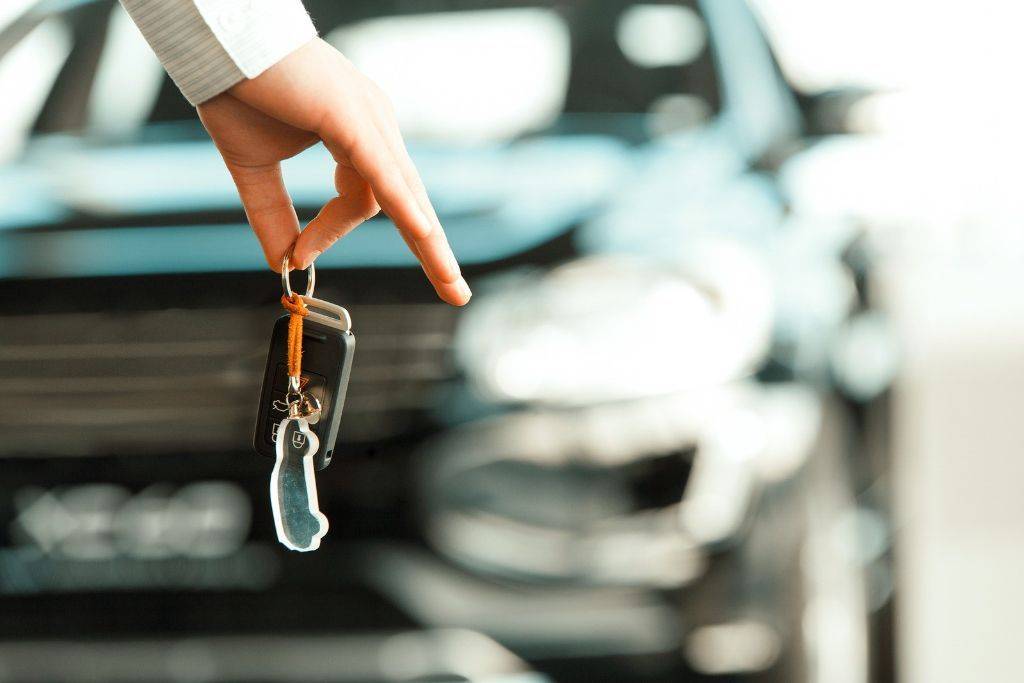 A decade ago, the Philippine National Police released a report about road accidents in the country. According to them, an average of 41 traffic accidents happen every single day due to vehicle defects (mechanical), driver errors, cellphone usage while driving, over-speeding, third-party driver mistakes, and alcohol influence. There were a total of 3,770 injuries, 670 fatalities, and 10,620 incidents of property damage that happened that year.
A decade after it was released, many of these figures have dramatically increased. Today, there are 17,103 injuries, 519 fatalities, and 77,993 property damage incidents in the Philippines. And we're only talking about the first eight months of 2016.
The sad fact is that all car owners are exposed to risks no matter how careful they are driving (or riding) on the road. Aside from accidental collisions, cars are also in danger of getting stolen. That's why having car insurance is extremely important these days.
## Choosing the Right Car Insurance
Choosing car insurance is similar to choosing life insurance: you should first know what your needs are. Once you do, then you'll know exactly what type of coverage you need. In the Philippines, all drivers are required to have Compulsory Third-Party Liability (CTPL) insurance. It costs between P560.00 and P1,450.00, with a coverage of around P15,000 to P100,000, depending on the policy.
There are other policies you can choose from, but these will depend on your insurance provider. This leads us to the most important part: make sure to choose only reliable car insurance companies in the Philippines.
## Comprehensive Car Insurance Companies in the Philippines
There are many fly-by-night motor car insurance companies in the Philippines that offer unsuspecting victims fake insurance policies. One example is the rampant issuance of fake CTPLs. Many motorists who want to speed up the car registration process often fall into this trap. Once they get in an accident, then they'll be forced to pay a huge penalty that could have been avoided if they bought it from a reliable provider in the first place.
Make sure you only deal with reputable car insurance companies in the Philippines. The following are our top picks for insurance companies Philippines and what they offer:
### MAPFRE Insular
Founded in 1934, MAPRE is a collaboration between MAPFRE of Spain and the local insurance company, Insular Life Assurance Co. Ltd. It's considered a leading brand in the Philippines, and one of the top 5 insurance companies across various categories.
It offers the following types of coverage:
- CTPL With Road Assistance
- Compulsory Third Party Insurance
- Comprehensive Car Insurance with Acts of Nature
- Comprehensive Car Insurance
- Auto Liability Insurance
### Standard Insurance
This company has had 57 years of experience to date. It was established in 1958, and boasts of packaged insurance products and comprehensive solutions for every Filipino. With a cohesive network of 42 branches, this company offers car drivers their Motorcar Insurance portfolio that covers the following:
- Third Party Property Damage (TPPD)
- Theft
- Personal Accident (PA) Rider
- Own Damage
- Excess Bodily Injury (EBI)
- Compulsory Third Party Liability (CTPL)
- Acts of Nature Coverage (AON)
### Pioneer
Pioneer is a division of Pioneer Insurance & Surety Corporation, and was created in 1966 as a way to provide different insurance products that cater to the needs of the Filipino. They offer Motor Insurance policies, which include:
- Compulsory Third Party Liability
- Comprehensive Motor Insurance
PNB Gen (known as PNB Gen)
One of the younger local insurance companies in the country, the PNB General Insurers Co., Inc. offers diverse non-life insurance products such as Surety, Motor, Marine, and Casualty Insurance. Their car insurance policy covers the following options:
- Theft & Own Damage
- Compulsory & Voluntary Third Party Liability
- Auto Personal Accident
- Acts of Nature
### Paramount Life & General Insurance Corporation
Paramount Life & General Insurance Corporation was created in the 1950s, and its vision was to provide all Filipinos insurance solutions in the non-life sector. Over the years, it has heightened its presence in the country through acquisitions and mergers. Fire, Marine, Engineering and Motor insurance are just some of its non-life options. Its car insurance policies include:
- Property Damage
- Personal Accident Cover
- Other Extensions
- Loss and/or Damage Cover
- Excess Liability Insurance
- CTPL ( Compulsory Third Party Liability)
Car Articles From Zigwheels
News
Article Feature
Advisory Stories
Road Test
Mitsubishi PH stages 22nd Skills Olympics for sales and service professionals

Hazel Nicole Carreon

.

Today

Isuzu PH teases D-Max's upcoming trim

LTO eyes to make LTMS fully operational by end of the month

Hazel Nicole Carreon

.

Today

Here are the features that make Jaecoo 7 an exceptional off-roader 

Hazel Nicole Carreon

.

Today

Volvo PH electrifies local premium EV arena anew with 2 Recharge models
Geely GX3 Pro: Highs and lows

Here are the Toyota Hilux GR-S' interior features

Hazel Nicole Carreon

.

Oct 03, 2023

Is the GAC Empow a capable track car?

Hazel Nicole Carreon

.

Oct 02, 2023

What's inside the Volkswagen Tharu

Hazel Nicole Carreon

.

Oct 02, 2023

Honda City: The pros and cons

Hazel Nicole Carreon

.

Sep 29, 2023
PH oil price hike to continue this week

Ruben Manahan

.

Sep 11, 2023

Maximizing Transmission Lifespan: How Often Should You Change Your Transmission Fluid?

Hazel Nicole Carreon

.

Aug 23, 2023

Navigating the Aftermath: A Comprehensive Guide to Assessing Flood Damage on Cars

Hazel Nicole Carreon

.

Aug 07, 2023

Car Insurance 101: What Every Car Owner Needs to Know

Hazel Nicole Carreon

.

Jul 28, 2023

Off the Beaten Path: Everything You Need to Know About Off-Road Driving in the Philippines

Hazel Nicole Carreon

.

Jul 25, 2023
Fine China: 2023 Chery Tiggo 7 Pro

Dylan Afuang

.

May 26, 2023

Review | 2023 Toyota Raize 1.0 Turbo | Rocket Bunny

Roy Robles

.

Apr 27, 2023

Old but still golden: 2023 Mitsubishi Mirage hatchback

Alvin Reyes

.

Mar 01, 2023

First Drive | 2023 Kia EV6 GT-Line | Post Modern Philosophy

Roy Robles

.

Feb 24, 2023

More than just a kit | 2023 Mitsubishi Xpander Cross

Roy Robles

.

Jan 30, 2023