Everything You Need to Know About GAP Insurance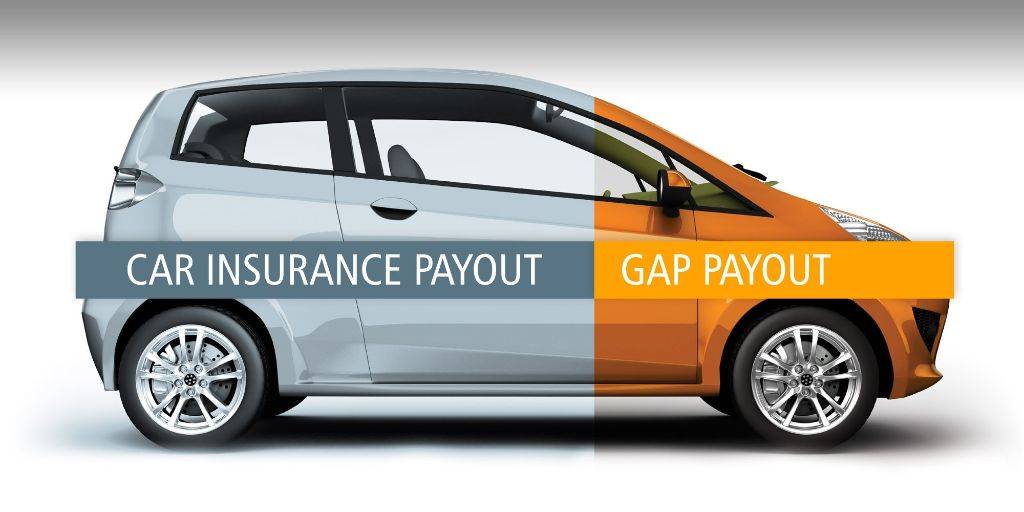 Guaranteed Asset Protection (GAP) insurance helps protect you financially in case you owe more than your car's worth at the time it was stolen, involved in an accident, damaged by fire, or totaled in a crash.
In other words, GAP insurance will cover the difference between your insurance pay out and the vehicle's present value.
## How does GAP insurance work?
Remember that a vehicle depreciates in value the moment you drive it out of the car dealership. Generally, a new car depreciates at around 30% after a year, and an average of 40% to 60% after three years. Should it get stolen or damaged, then your GAP insurance will pay for the difference between what your vehicle is worth based on the current market price, and how much you still owe on your loan.
So if you paid around P650,000 for a brand new car, it will start to depreciate in value as soon as you drive it out of the shop. Should you crash it within a year and a half, then your insurer might only give you around P455,000 as an insurance payout. You will have to shell out P195,000 to replace your car with the same brand and model that you originally bought. If you have GAP insurance, then it would protect you by shouldering the P195,000 instead of you.
## Do you need GAP insurance?
This insurance is not for everyone. Generally, GAP insurance is ideal for people who:
1. Have risks of owing more than the car's original value, especially if:
- Their down payment was small (only 20%).
- The car they bought depreciates in value quickly.
- They're paying a lot of interest.
- They're paying their debt for longer periods of time, such as 3-5 years (or more).
- Their financial agreement requires them to pay off big sums at the end, which is popularly known as a "balloon payment".
2. They wouldn't be able to afford or even replace the car should it gets stolen or written off.
GAP insurance is recommended for people who:
- Have cars that are less than 12 months old (and they're the first registered owners).
- They are already covered by a finance agreement.
- They can afford to pay for any shortfalls in the insurance payout.
## Types of Gap Insurance
### Finance Gap Insurance
Have you borrowed money to purchase your vehicle? If it gets stolen, you still might owe more than the insurance company will cover. Finance GAP insurance will pay for your debt, although you won't have your car anymore.
### Return-To-Invoice Insurance
This type of GAP insurance tops up your car payment insurance so you get back the exact amount you paid for your vehicle (or any unsettled payment). This policy type can be purchased for new and old vehicles.
### Vehicle Replacement GAP insurance
This insurance bridges the distance between the replacement cost of your vehicle and the insurance payout by replacing you a brand new car.
## Tips when buying GAP insurance
### Ask your agent for add on GAP policies
There are some insurance companies that offer GAP insurance as an additional coverage to an auto insurance policy. Some insurers even automatically include it once a customer buys a new vehicle.
One benefit of getting a GAP insurance with the same insurer is that you don't need to file for two claims (one for your principal insurer and the other for your gap insurance company). You only need to file a single claim in this case.
### Be careful when you buy GAP insurance at car dealers
Many dealers offer GAP insurance when you buy your vehicle, often including it into your monthly car fees. The catch is that the cost is almost twice as high compared to getting the GAP coverage by yourself. Also, it's typical for them to cut some profit from selling a GAP insurance while passing the cost to you in your monthly payments. It's best to gather a lot of quotes from other insurance companies and compare quotes before you decide where to purchase your GAP insurance.
### Know what's included and excluded in your policy
Make sure to carefully review your GAP insurance policy. There are some providers that add more coverage beyond the cost of your GAP insurance, such as reimbursing you for an extended car warranty that you purchased when you bought the vehicle.
### Make sure to read the policy's limits
There are insurance companies that limit their coverages, such as determining a specific percentage or amount (and not exceeding beyond that). Make sure to understand specifically the limits of your insurance before you buy it.
It's important to remember that not all auto insurance coverages are identical. This is the same with GAP insurance policies. It's always good to do your research first before you decide which policy suits you best. That way, you're sure that you're getting the best coverage for your budget and needs.
Car Articles From Zigwheels
News
Article Feature
Advisory Stories
Road Test