How to Calculate Your Premium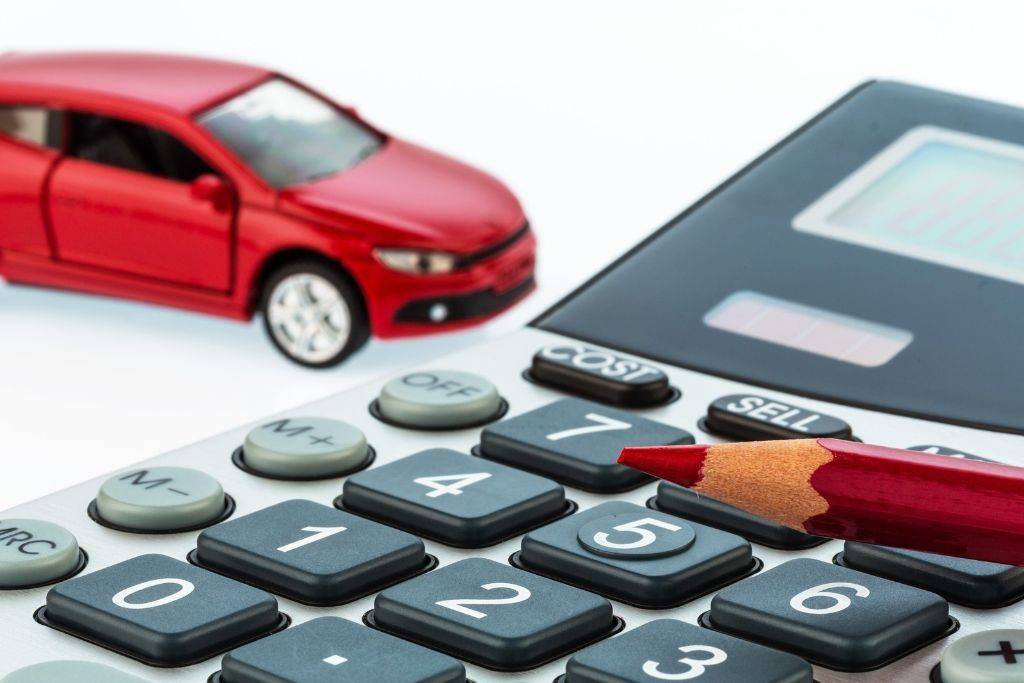 Whether new or used, a car is bound to be one of the biggest investments you make. Aside from the price tag, you also have to pay for other fees and charges, such as insurance.
When it comes to insurance, the amount you pay represents your insurer's assessment of how likely you are to figure in a car accident, and how expensive that accident is going to be. Below is a list of the factors that can affect the premium that you have to pay, along with tips on how to calculate and reduce your premium.
## Your car
The make and model of the car you buy will play a huge role in your car insurance quote. If your car is a luxury model, has a fast and powerful engine or has minimal security features (which increases your risk of theft), you can count on your auto insurance premium to be expensive. If you don't want a pricey premium, you may have to settle for a less desirable car, or enhance its security specs.
## Your job
Certain professions involve a lot of time driving on the road, hauling heavy equipment or working in high-risk areas. Again, pertaining to how likely you are to figure in a mishap, your occupation can factor into the auto insurance premium amount that you'll be required to pay.
Be accurate in your job description, as your insurer could assume that your job is riskier than in actually is, and you could end up paying a larger premium than you should.
## Your age
A commonly accepted notion in the automobile insurance industry is that younger drivers are more prone to car accidents than older drivers because of lack of experience. This means drivers between the age of 16 and 25 pay the highest premiums.
True, your premium will eventually drop the more years you spend behind the wheel, but you don't have to wait until then. Steps to lower your premium when you're a young driver include telling your provider how you use your car, being clear on who owns and drives your vehicle, and choosing the right type of cover and mileage.
## Your residence
If you live in a community where the risk of accidents is generally greater, your insurance will be costlier. The same goes for when you live in a place with a high number of vehicle theft.
## Your driving history
When you apply for insurance, you'll be asked to submit information on any claims you may have filed in the past. Past claims will probably raise your premium up to a point, even if the accident wasn't your fault. On the other hand, if you haven't made any claims, you should have a No-Claims Bonus (NCB), which should lower your car insurance rates.
## Your excess
The excess is the part of the claim that you are responsible for paying, while the rest will be shouldered by your insurer. By increasing the amount of voluntary excess that you declare in your policy, you can lower your premiums.
## Your usage
If you use your car to commute to and from work, you'll have to pay more for coverage than if you only use your car during the weekends. Insurers will also ask about your annual mileage. After all, the more you're on the road, the more chances you have to be involved in an accident.
It's important that you be honest about how you use your car, because if you provide the wrong information, your insurer may not pay for a claim.
## Your selected coverage
It's important to choose the right type of car insurance coverage for your needs, otherwise, the insurance provider can reject your claim outright. The different types of coverage include the required basic compulsory third party liability (CTPL), and optional coverage such as voluntary third party liability, property damage, and excess bodily injury, among others.
Now that you know the factors that affect the cost of your premium, it's time to find out how insurance companies calculate it. Keep in mind that the step-by-step guide below is meant to give you an overview of how your insurer arrives at your numbers, and the final result will vary depending on the factors above.
### Step 1
Compute for your insured declared value (IDV). Your vehicle's IDV is the value set by the insurance company based on the original showroom price and age of the car. The IDV amount will depend on the vehicle's age and the percentage of depreciation for fixing IDV, which depends on the following rates:
- 50% - exceeding 4 years but not 5 years
- 40% - exceeding 3 years but not 4 years
- 30% - exceeding 2 years but not 3 years
- 20% - exceeding 1 year but not 2 years
- 15% - exceeding 6 months but not 1 year
- 5% - not exceeding 6 months
Based on an example of an original showroom price of P1 million and a one year old car, your initial computation should read like this:
P1 million x 80% (based on 20% depreciation for 1 year old car) = P800,000
### Step 2
Determine your damage factor. Your damage factor covers your own damages to the car from accidents and other unfortunate incidents. As of January 2015, motor car tariff for private vehicles in the Philippines follows these guidelines:
- Own Damage and Theft: 1.25 to 3.75%
- Theft only: 1.00%
- Fire only: 0.50 %
- For motor car vehicles used for racing, pacemaking, reliability trial or speed testing, a 20% surcharge on rate shall be added
- Vehicles having dual purpose bodies, i.e. fitted with passenger seats and with good carrying capabilities, shall be rated under Private Car Tariff and a Private Car Policy shall be added.
- Deductible minimum of P2,000 or 0.5% of sum insured (SI), whichever is higher
- Deductible discount will be computed as follows:
- 0.75% of SI, minimum P3,000: 6.00%
- 1.00% of SI minimum P4,000: 12.00%
- For higher deductibles, the level of discounts will be at the discretion of the insurer
Say that your damage factor stands at 3.75%, your own damage premium would be:
P800,000 x 3.75% = P30,000
### Step 3
Ask for your insurer's discount and apply it to your computation. An insurer's discount is one of the biggest reasons why your premium varies from one provider to another. Let's say your provider gives you a 50% discount, then your own damage premium would be:
P30,000 x 50% = P15,000
### Step 4
Claim your NCB. If you haven't made an insurance claim the previous year, then an NCB should be awarded to you the next time you apply for insurance. Assuming your insurer provides a 20% discount for a year without claim, then your next computation should appear like this:
P15,000 – 20% = P12,000
### Step 5
Add your CTPL to the total amount. In the Philippines, CTPL for private cars is P560.
P12,000 + 560 = P12,560
### Step 6
Apply additional fees. This will vary depending on the provider you choose. Let's say your fees amount to P500, then:
P12,560 + 500 = P13,000
Do you have questions about your car insurance? Is there anything that we didn't cover in our computation? Please let us know your thoughts. For more accurate computation, you may want to use the car insurance calculator supplied by your selected insurance provider.
Car Articles From Zigwheels
News
Article Feature
Advisory Stories
Road Test