10 Tips for the Summer Road Trip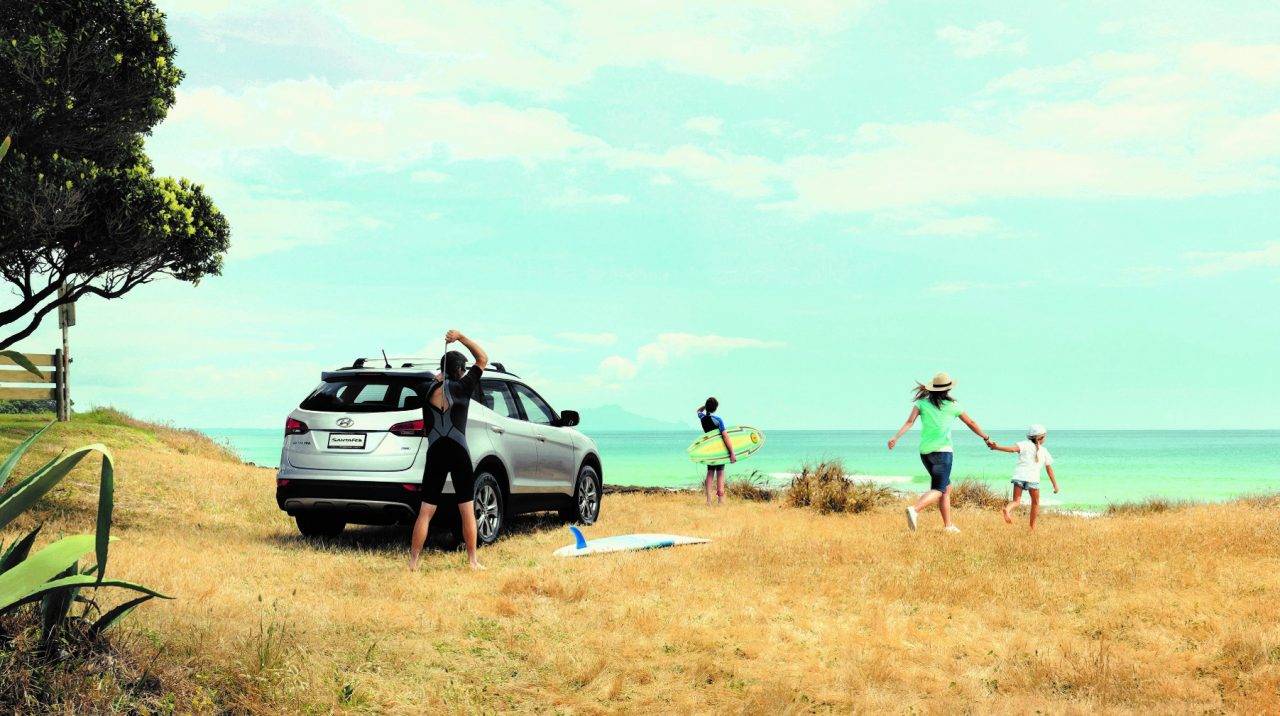 As the mercury climbs, so does our excitement over the prospect of traveling and enjoying the outdoors. Summer also means time away from school, so family bonding is in order. In a tropical country such as the Philippines, the favorite activities remain swimming, road trips, or heading out to a higher ground for a breath of cool air. No matter the destination, our friends from Hyundai Asia Resources, Inc. (HARI) share a few reminders on how to make your summer truly pleasurable and memorable.
Pray. You can always find reasons for this. Whether you want to discern, give thanks, ask for forgiveness, or seek for guidance and provision, connect to Him by praying.
Make sure that your vehicle is in tip-top condition. No matter the distance of your travel, your car should be in the best condition possible. Remember the acronym BLOWBAGETS for your checklist.
Battery
Lights
Oil
Water
Brakes
Air
Gas
Engine
Self (yes, you matter, of course)
Better yet,  take a quick trip to your trusted
Hyundai service center
where highly-trained professionals can inspect and work on your vehicle.
Plan ahead. Before going on trips, identify the destination. Consider the best stops,  budget needed, and  activities for your squad. Read travel articles and blogs to help you decide on where to go.
Pack only what's necessary. Many travelers tend to bring as many items as possible. Bringing tons of stuff will leave little room for anything else that you might acquire during the course of your trip like pasalubong, gifts, souvenirs.  Kudos to vehicles like the Tucson and Grand Starex where there will always be ample space for everything and everyone.
Be cool and rest well. Aside from the driver, passengers need to get enough rest, too.  Remember that a driver gets sleepy too if all passengers are asleep during the trip. Have ample rest prior to your scheduled drive. While aboard the vehicle, everyone should stay cool and calm. Remember, situations tend to worsen when everyone panics.
Charge, charge, charge. Before embarking on a trip, ready your gadgets – including powerbanks, and mobile phones for all the memories and Facebook- and Instagram-worthy shots (you can never have too many).
Practice safe and efficient driving techniques. We all want to reach our destination quickly; but we must keep in mind that safe and efficient driving will get us there the best way.  Avoid tailgating; and take it easy on the brakes. Don't over-rev your engine. Try to maintain a steady rpm when cruising to save on gas.
Drink plenty of liquids. Hydrate. Hydrate. Hydrate. Bring bottled water anywhere you go. Have a jug of water for your vehicle too in case of overheating.
Prepare for the worst.  Be ready for any untoward accident that might occur. Always keep tools and equipment such as alligator cables, tire wrench, spare belts (if possible) when going on trips. Also, keep a list of emergency numbers to contact the police, towing service, and others. You'll never know when you're going to need one.
Make the most out of it. Wherever you go and whoever you're with, don't forget to create beautiful memories. Because you deserve to  get more out of life.  As Hyundai puts it : "Gusto ko, kaya ko, sama tayo".