2017 Indonesia International Motor Show opens its doors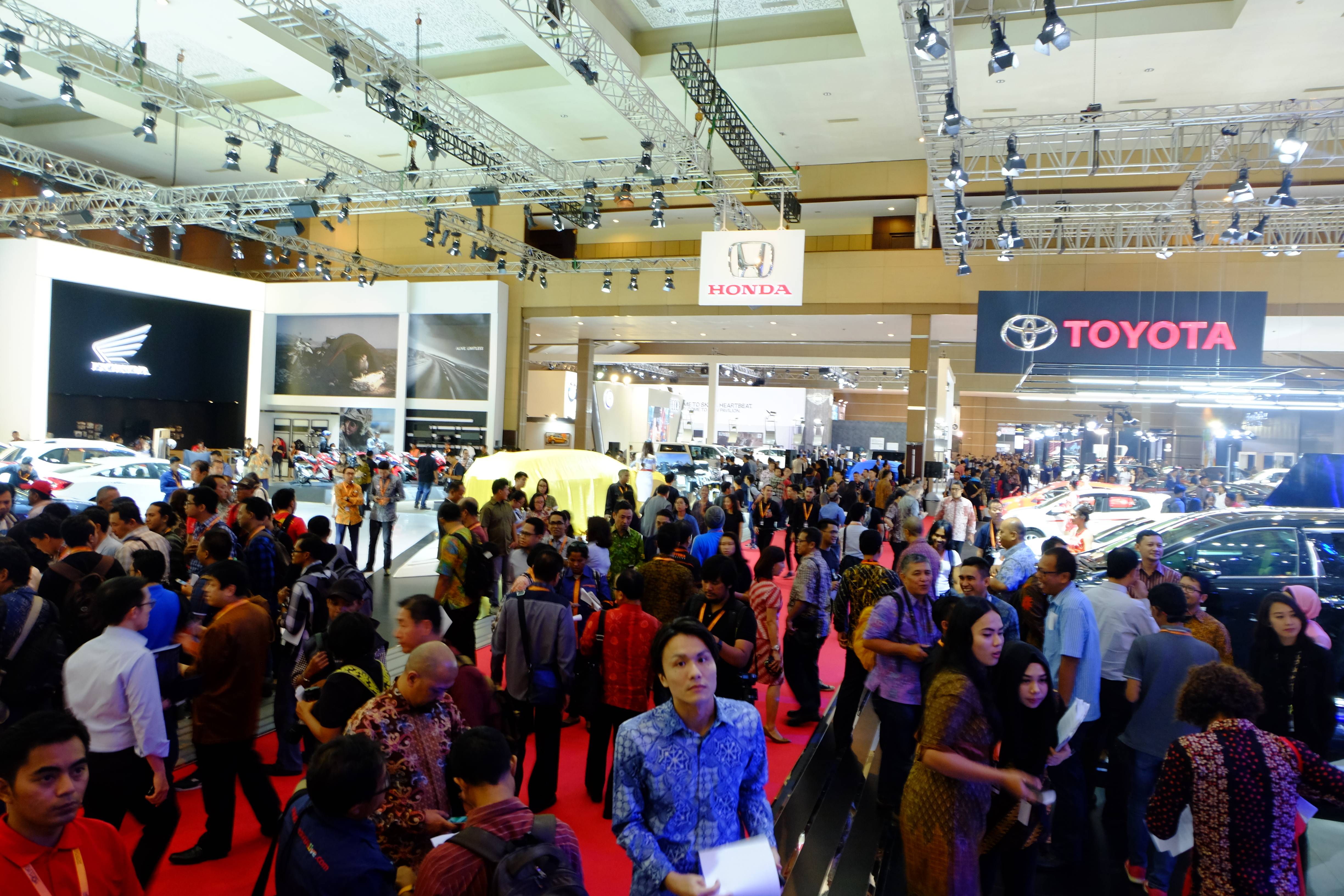 The 2017 Indonesia International Motor Show (IIMS) opened its doors today to showcase not just the cars and motorcycles available in the local market but, for some brands, to launch their newest models for its discerning market.
This year's theme for the show is "The Essence of Motor Show" which show organizer Dyandra Promosindo describes as "a special occasion of automotive enjoyment & entertainment--for everybody--that's held indoors & outdoors involving car and bike shows, trade fair, competition, eating, drinking, picnic, music, education, and many others fun festivity that brings happiness."
The all-new models that debuted at the 2017 IIMS--that are relevant to the Philippine market, at least--are the Honda CR-V, the Kia Rio, and the Toyota Agya--which is basically the rebadged all-new Daihatsu Ayla. Also at the show are the all-new Audi A5, the locally-assembled BMW 7-Series which is equipped with features like Remote Control Parking, the updated Chevrolet Trax, and the Suzuki Ignis.
Brand-new motorcycle models can also be seen at the venue like the Honda Rebel and Honda CBR250 RR, the Suzuki GSX 150 Series, and the Yamaha Vixion Series. More than just the brand-new vehicles on display, other activities at the 2017 IIMS are: the Auto Gymkhana exhibition; the Retro Classic Show and Contest; the Live Builder Show where cars are modified and built on the show floor; Motorcycle Modification where, well, modified motorcycles are showcased; and the Air Brush Helmet Battle with customized helmets on display. Of course, the Indonesian automobile and motorcycle aftermarket industries are well-represented at the show, with various shops and brands showing off their latest products. Held at JIExpo (Jakarta International Expo) Kemayoran, the 2017 Indonesia International Motor Show runs until May 7 from 10 a.m. to 9 p.m., with ticket prices at Rp 40,000 on weekdays and Rp 60,000 on weekends. Photos by Michael Eijansantos