2021 Nissan NV350 Urvan: The 5 variants in detail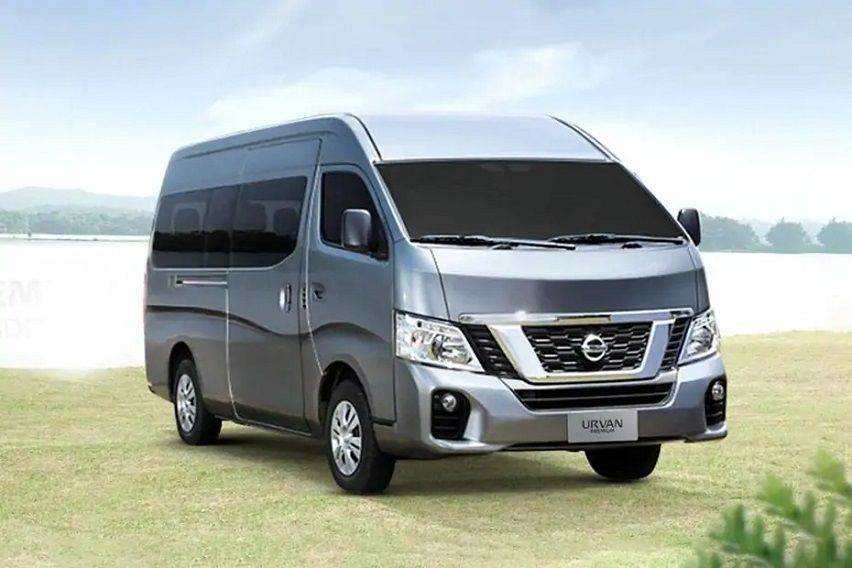 When it comes to hauling people and cargo, the Nissan NV350 Urvan is immediately one of the few models that come to mind. Known as the Caravan in other markets, the cavernous cabin of Nissan's perennial van can fit an entire clan with its 15-18 seating capacity, putting it among the preferred choices for large families, as well as operators of UV Express vehicles and rental vans looking to transport the most number of people in a single trip.

With five variants to choose from, the 2021 Nissan Urvan is driven by a 2.5-Liter 4 In-Line DOHC 16-Valve Variable Turbocharged Diesel engine that puts out 127hp and 356Nm of torque. The three lower variants rely on a 5-speed manual transmission for shifting, while the two Premium variants offer a choice between a 5-speed automatic and 5-speed manual.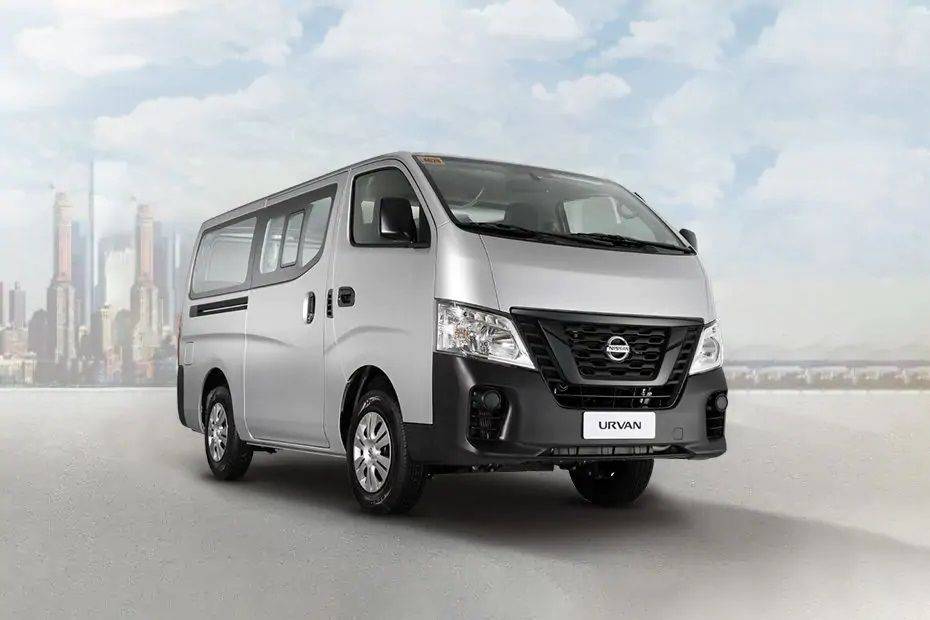 The 2021 Nissan NV350 is available in five different trims, with color choices ranging from Alpine White, Pearl White (for Premium variants only), Brilliant Silver (for 15- and 18-seater variants only), Gun Metallic (for 15- and 18-seater variants only), Topaz Brown (for 15-seater variants only), and Granite Black (for 15-seater variants only). Price ranges from PHP1.16 million for the Cargo 3-Seater to PHP1.87 million for the Premium A/T 15-Seater.

If you want to learn more specifics about this popular commercial workhorse, here is a breakdown of the features contained in each of the Nissan Urvan NV350's five different trims.


Dimensions (mm): 5080 x 1695 x 2285


Wheelbase (mm): 2940


Ground clearance (mm): 195


Seating Capacity: 3 Persons


Fuel Tank Capacity (liters): 65


POWERTRAIN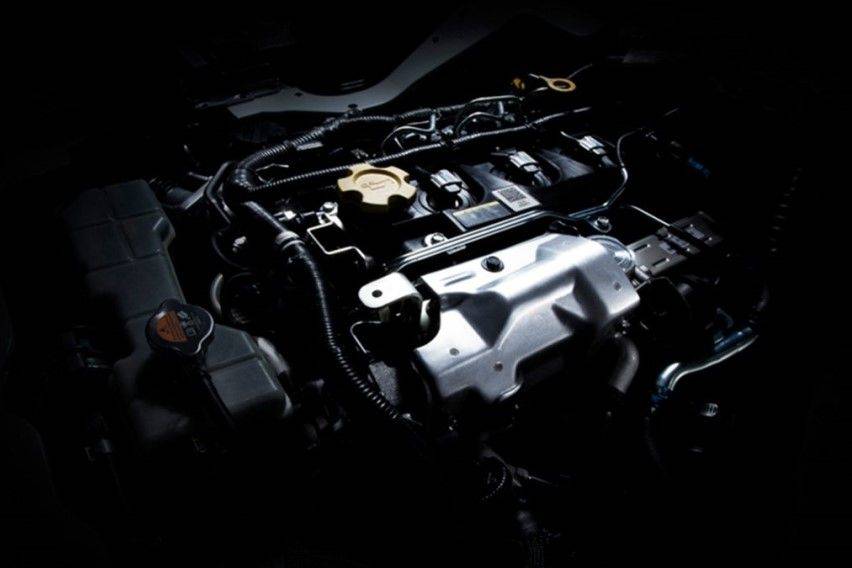 Engine Type: 4 In-Line DOHC 16-Valve Variable Turbocharged (VGS)


Displacement: 2.5 Liters


Fuel Type: Diesel


Max power (hp / RPM): 127 @ 3200


Max torque (Nm / RPM): 356 @ 1400 to 2000


Transmission Type: 5-Speed Manual


Drivetrain: Rear Wheel Drive


Front / Rear Suspension: Torsion Bar with Stabilizer / Rigid Axle with Leaf Spring


Front / Rear Brakes: Ventilated Disc / Leading and Trailing Drums


Braking System: Load Sensing Valve


Wheels: 15-Inch Steel with Full Wheel Cover / [195 / 70 R 15C Dunlop SP 175 M> + 15-Inch Steel Spare Wheel


EXTERIOR


Headlights: Multi-Reflector Halogen Headlamp with Integrated Side Turn Signal Lamp


Front Fog Lamps: Without


Rear Combination Lamp: Bulb Type


High Mount Stop Lamp: LED


Honeycomb-Type with Piano Black Finish V-Motion


Front /Rear Bumper: Black


Front Bumper Garnish: Without


Outside Door Mirrors: Black


Outside Door Handles: Black


Sliding Door: Single


Wiper: 2-Speed Intermittent with Washer (Front Only)


Tailgate: With


Paint Options: Alpine White


INTERIOR


Audio System: 2-DIN Single In-Dash CD / Tuner / Aux with 2 Speakers


Air Conditioning System Manual with Heater + Dial-Type A/C Control Switch


Rear Seat A/C Vent: With Independent Control


Seat Material: Standard Fabric


Power Windows: Without


Power Door Locks: Without


Center Instrument Panel: 2-Tone Black / Gray with Silver Accent


Day and Night Rearview Mirror: With


Interior Door Handles: Color


Number of Seat Rows: 1


Pockets: Door Pockets (Front)


Beverage Holders: Cupholders x 2, Bottle Holders x 2


Storage: Glove Box with Lid plus Upper Instrument Tray (Center; A4 Binder Size) plus Lower Instrument Box with Cooling Function plus Under Storage Box (Driver Side)


Grips: Without


SAFETY


Airbags: Driver and Front Passenger


Anti-Lock Braking System: Without


Seatbelts: Front Seats Only


Keyless Entry + Panic Alarm: Without


SPECIFICATION


Dimensions (mm): 4695 x 1695 x 1990


Wheelbase (mm): 2555


Ground clearance (mm): 195


Seating Capacity: 15 Persons


Fuel Tank Capacity (liters): 65


POWERTRAIN


Engine Type: 4 In-Line DOHC 16-Valve Variable Turbocharged (VGS)


Displacement: 2.5 Liters


Fuel Type: Diesel


Max power (hp / RPM): 127 @ 3200


Max torque (Nm / RPM): 356 @ 1400 to 2000


Transmission Type: 5-Speed Manual


Drivetrain: Rear Wheel Drive


Front / Rear Suspension: Torsion Bar with Stabilizer / Rigid Axle with Leaf Spring


Front / Rear Brakes: Ventilated Disc / Leading and Trailing Drums


Braking System: Load Sensing Valve with Anti-Lock Braking System and Brake Assist


Wheels: 15-Inch Steel with Full Wheel Cover / [195 / 70 R 15C Dunlop SP 175 M> + 15-Inch Steel Spare Wheel


EXTERIOR


Headlights: Multi-Reflector Halogen Headlamp with Integrated Side Turn Signal Lamp


Front Fog Lamps: Without


Rear Combination Lamp: Bulb Type


High Mount Stop Lamp: LED


Front Grille: Honeycomb-Type with Piano Black Finish V-Motion


Front /Rear Bumper: Black


Front Bumper Garnish: Carbon Without


Outside Door Mirrors: Black


Outside Door Handles: Black


Sliding Door: Single with Childproof Lock


Wiper: 2-Speed Intermittent with Washer (Front Only)


Tailgate: With


Paint Options: Brilliant Silver, Gun Metallic, Topaz Brown, Granite Black


INTERIOR


Audio System: 2-DIN Single In-Dash CD / Tuner / Aux with 2 Speakers


Air Conditioning System Manual with Heater + Dial-Type A/C Control Switch


Rear Seat A/C Vent: With Independent Control x 12


Seat Material: Standard Fabric


Power Windows: Black Window Switch Panel with Illumination (Driver and Passenger) with One-Touch Auto-Up / Down with Anti-Trapping Feature (Driver Side)


Power Door Locks: Without


Center Instrument Panel: 2-Tone Black / Gray with Silver Accent


Day and Night Rearview Mirror: With


Interior Door Handles: Material Color


Number of Seat Rows: 5


Pockets: Door Pockets (Front)


Beverage Holders: Cupholders x 2, Bottle Holders x 2


Storage: Glove Box with Lid plus Upper Instrument Tray (Center; A4 Binder Size) plus Lower Instrument Box with Cooling Function plus Under Storage Box (Driver Side)


Grips: Seatback Grip


SAFETY


Airbags: Driver and Front Passenger


Anti-Lock Braking System: With


Seatbelts: Front and Rear Seats


Keyless Entry + Panic Alarm: Without


SPECIFICATION


Dimensions (mm): 4695 x 1695 x 1990


Wheelbase (mm): 2555


Ground clearance (mm): 195


Seating Capacity: 18 Persons


Fuel Tank Capacity (liters): 65


POWERTRAIN


Engine Type: 4 In-Line DOHC 16-Valve Variable Turbocharged (VGS)


Displacement: 2.5 Liters


Fuel Type: Diesel


Max power (hp / RPM): 127 @ 3200


Max torque (Nm / RPM): 356 @ 1400 to 2000


Transmission Type: 5-Speed Manual


Drivetrain: Rear Wheel Drive


Front / Rear Suspension: Torsion Bar with Stabilizer / Rigid Axle with Leaf Spring


Front / Rear Brakes: Ventilated Disc / Leading and Trailing Drums


Braking System: Load Sensing Valve with Anti-Lock Braking System and Brake Assist


Wheels: 15-Inch Steel with Full Wheel Cover / [195 / 70 R 15C Dunlop SP 175 M> + 15-Inch Steel Spare Wheel


EXTERIOR


Headlights: Multi-Reflector Halogen Headlamp with Integrated Side Turn Signal Lamp


Front Fog Lamps: Without


Rear Combination Lamp: Bulb Type


High Mount Stop Lamp: LED


Front Grille: Honeycomb-Type with Piano Black Finish V-Motion


Front /Rear Bumper: Black


Front Bumper Garnish: Without


Outside Door Mirrors: Black


Outside Door Handles: Black


Sliding Door: Single with Childproof Lock


Wiper: 2-Speed Intermittent with Washer (Front Only)


Tailgate: With


Paint Options: Brilliant Silver, Gun Metallic


INTERIOR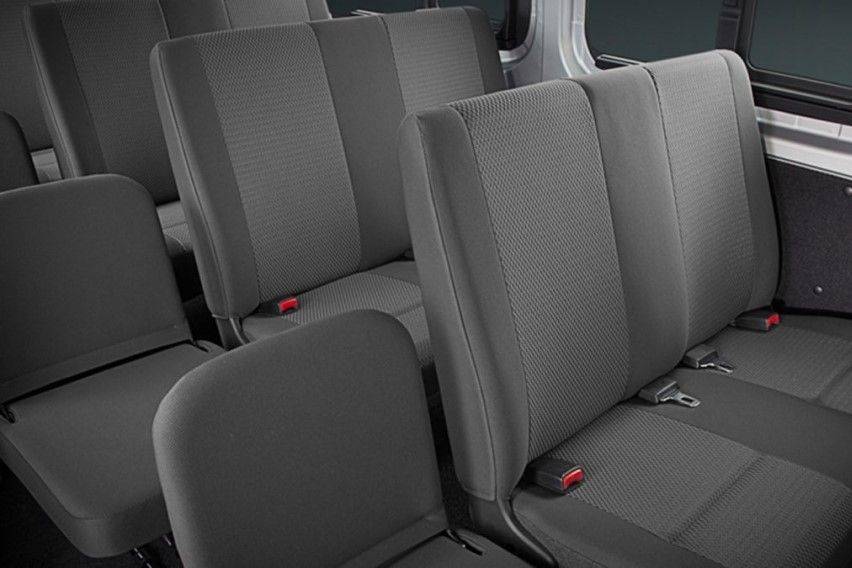 Audio System: 2-DIN Single In-Dash CD / Tuner / Aux with 2 Speakers


Air Conditioning System Manual with Heater + Dial-Type A/C Control Switch


Rear Seat A/C Vent: With Independent Control x 12


Seat Material: Standard Fabric


Power Windows: Black Window Switch Panel with Illumination (Driver and Passenger) with One-Touch Auto-Up / Down with Anti-Trapping Feature (Driver Side)


Power Door Locks: With


Center Instrument Panel: 2-Tone Black / Gray with Silver Accent


Day and Night Rearview Mirror: With


Interior Door Handles: Material Color


Number of Seat Rows: 5


Pockets: Door Pockets (Front)


Beverage Holders: Cupholders x 2, Bottle Holders x 2


Storage: Glove Box with Lid plus Upper Instrument Tray (Center; A4 Binder Size) plus Lower Instrument Box with Cooling Function plus Under Storage Box (Driver Side)


Grips: Seatback Grip


SAFETY


Airbags: Driver and Front Passenger


Anti-Lock Braking System: With


Seatbelts: Front and Rear Seats


Keyless Entry + Panic Alarm: Without


SPECIFICATION


Dimensions (mm): 5230 x 1880 x 2285


Wheelbase (mm): 2940


Ground clearance (mm): 195


Seating Capacity: 15 Persons


Fuel Tank Capacity (liters): 65


POWERTRAIN


Engine Type: 4 In-Line DOHC 16-Valve Variable Turbocharged (VGS)


Displacement: 2.5 Liters


Fuel Type: Diesel


Max power (hp / RPM): 127 @ 3200


Max torque (Nm / RPM): 356 @ 1400 to 2000


Transmission Type: 5-Speed Manual


Drivetrain: Rear Wheel Drive


Front / Rear Suspension: Torsion Bar with Stabilizer / Rigid Axle with Leaf Spring


Front / Rear Brakes: Ventilated Disc / Leading and Trailing Drums


Braking System: Load Sensing Valve with Anti-Lock Braking System and Brake Assist


Wheels: 15-Inch Steel with Full Wheel Cover / [195 / 70 R 15C Dunlop SP 175 M> + 15-Inch Steel Spare Wheel


EXTERIOR


Headlights: Multi-Reflector Halogen Headlamp with Integrated Side Turn Signal Lamp


Front Fog Lamps: With


Rear Combination Lamp: Bulb Type


High Mount Stop Lamp: LED


Front Grille: Honeycomb-Type with Chrome Finish V-Motion


Front /Rear Bumper: Body Color


Front Bumper Garnish: Carbon Fiber Finish


Outside Door Mirrors: Black


Outside Door Handles: Body Color


Sliding Door: Single with Childproof Lock and Door Closure Assist


Wiper: 2-Speed Intermittent with Washer (Front) + Intermittent with Washer (Rear)


Tailgate: With Door Closure Assist and Rear Window Defogger (with Timer)


Paint Options: Pearl White, Brilliant Silver, Gun Metallic, Topaz Brown, Granite Black


INTERIOR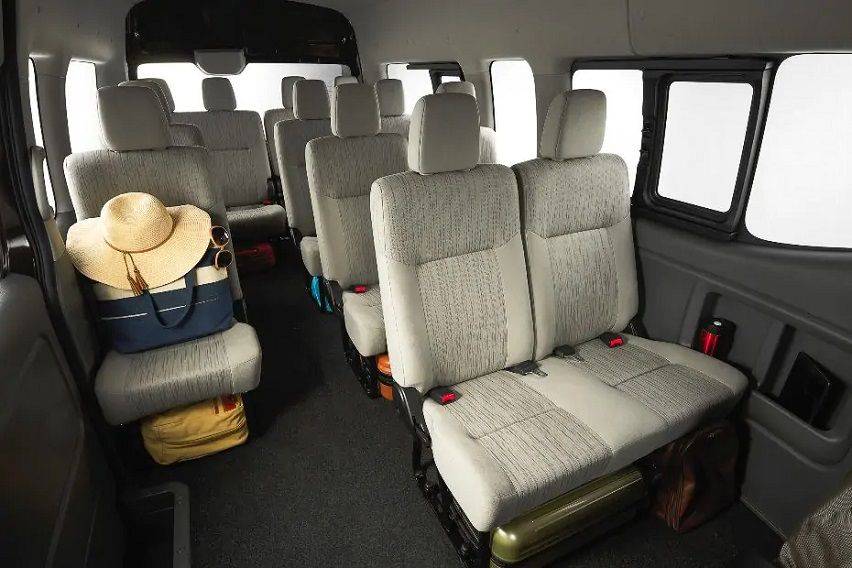 Audio System: 2-DIN Single In-Dash CD / Tuner / Aux with 4 Speakers


Air Conditioning System Manual with Heater + Dial-Type A/C Control Switch


Rear Seat A/C Vent: With Independent Control x 14


Seat Material: Premium Fabric


Power Windows: Black Window Switch Panel with Illumination (Driver and Passenger) with One-Touch Auto-Up / Down with Anti-Trapping Feature (Driver Side)


Power Door Locks: With


Center Instrument Panel: 2-Tone Black / Gray with Silver Accent


Day and Night Rearview Mirror: With


Interior Door Handles: Chrome


Number of Seat Rows: 5


Pockets: Seatback Pockets (Driver Side), Door Pockets (Front and Rear)


Beverage Holders: Cupholders x 10, Bottle Holders x 5


Storage: Glove Box with Lid plus Upper Instrument Tray (Center; A4 Binder Size) plus Lower Instrument Box with Cooling Function plus Under Storage Box (Driver Side)


Grips: Assist Grip (Passenger Side) and Seatback Grip


SAFETY


Airbags: Driver and Front Passenger


Anti-Lock Braking System: With


Seatbelts: Front and Rear Seats


Keyless Entry + Panic Alarm: With


SPECIFICATION


Dimensions (mm): 5230 x 1880 x 2285


Wheelbase (mm): 2940


Ground clearance (mm): 195


Seating Capacity: 15 Persons


Fuel Tank Capacity (liters): 65


POWERTRAIN


Engine Type: 4 In-Line DOHC 16-Valve Variable Turbocharged (VGS)


Displacement: 2.5 Liters


Fuel Type: Diesel


Max power (hp / RPM): 127 @ 3200


Max torque (Nm / RPM): 356 @ 1400 to 2000


Transmission Type: 5-Speed Automatic


Drivetrain: Rear Wheel Drive


Front / Rear Suspension: Torsion Bar with Stabilizer / Rigid Axle with Leaf Spring


Front / Rear Brakes: Ventilated Disc / Leading and Trailing Drums


Braking System: Load Sensing Valve with Anti-Lock Braking System and Brake Assist


Wheels: 15-Inch Steel with Full Wheel Cover / [195 / 70 R 15C Dunlop SP 175 M> + 15-Inch Steel Spare Wheel


EXTERIOR


Headlights: Multi-Re­flector Halogen Headlamp with Integrated Side Turn Signal Lamp


Front Fog Lamps: With


Rear Combination Lamp: Bulb Type


High Mount Stop Lamp: LED


Front Grille: Honeycomb-Type with Chrome Finish V-Motion


Front /Rear Bumper: Body Color


Front Bumper Garnish: Carbon Fiber Finish


Outside Door Mirrors: Black


Outside Door Handles: Body Color


Sliding Door: Single with Childproof Lock and Door Closure Assist


Wiper: 2-Speed Intermittent with Washer (Front) + Intermittent with Washer (Rear)


Tailgate: With Door Closure Assist and Rear Window Defogger (with Timer)


Paint Options: Pearl White, Brilliant Silver, Gun Metallic, Topaz Brown, Granite Black


INTERIOR


Audio System: 2-DIN Single In-Dash CD / Tuner / Aux with 4 Speakers


Air Conditioning System Manual with Heater + Dial-Type A/C Control Switch


Rear Seat A/C Vent: With Independent Control x 14


Seat Material: Premium Fabric


Power Windows: Black Window Switch Panel with Illumination (Driver and Passenger) with One-Touch Auto-Up / Down with Anti-Trapping Feature (Driver Side)


Power Door Locks: With


Center Instrument Panel: 2-Tone Black / Gray with Silver Accent


Day and Night Rearview Mirror: With


Interior Door Handles: Chrome


Number of Seat Rows: 5


Pockets: Seatback Pockets (Driver Side), Door Pockets (Front and Rear)


Beverage Holders: Cupholders x 10, Bottle Holders x 5


Storage: Glove Box with Lid plus Upper Instrument Tray (Center; A4 Binder Size) plus Lower Instrument Box with Cooling Function plus Under Storage Box (Driver Side)


Grips: Assist Grip (Passenger Side) and Seatback Grip


SAFETY


Airbags: Driver and Front Passenger


Anti-Lock Braking System: With


Seatbelts: Front and Rear Seats


Keyless Entry + Panic Alarm: With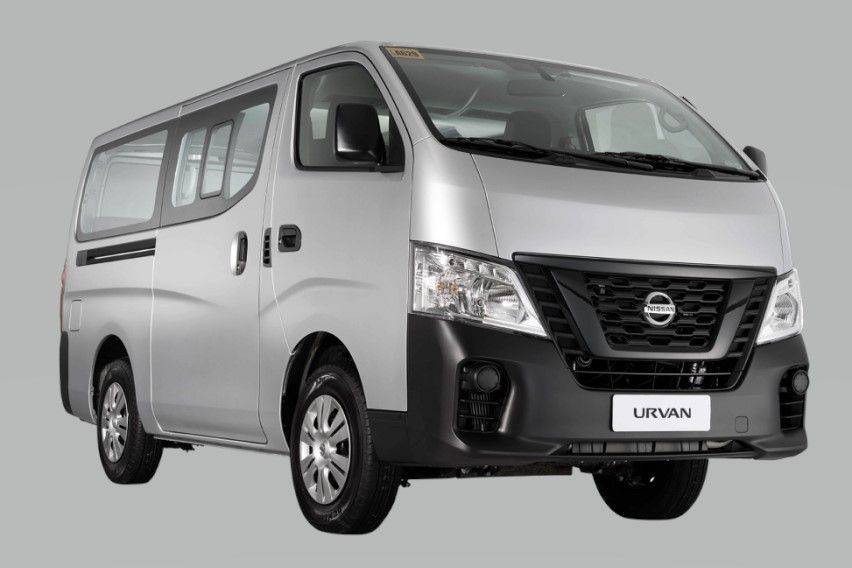 Explore Nissan NV350 Urvan