8 Farm-to-Market Road Projects in Cagayan Completed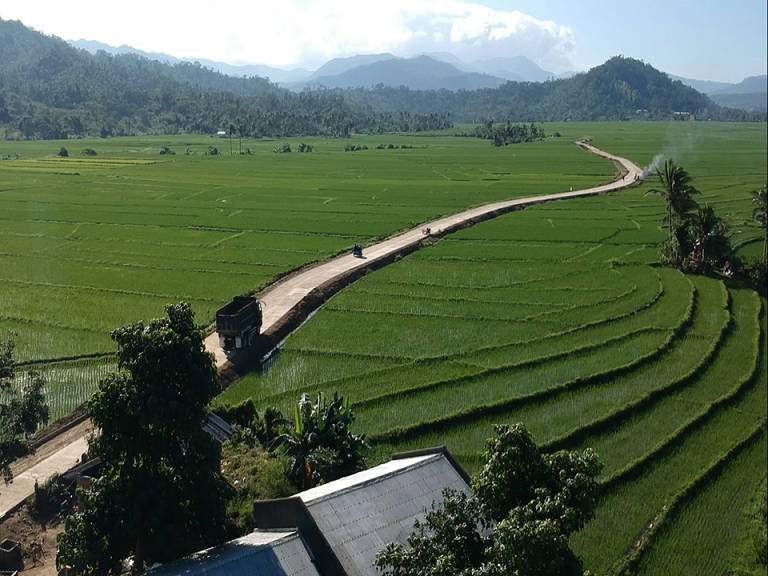 A total of eight farm-to-market road (FMR) projects amounting PHP40 Million in various municipalities of the province of Cagayan has been completed that will facilitate increase in local trade and productivity.
Department of Public Works and Highways (DPWH) Region 2 OIC-Director Loreta Malaluan reported to Secretary Mark Villar that the roads will improve the delivery of farm produce to trading centers, provide better access to basic social services such as schools and health centers, and reduce transport costs and travel time by 50 percent.
"Considering the anticipated improvements in the delivery of basic goods and services, the FMRs will be crucial in the economic development of Cagayan," Villar added.
The construction covered the concreting of a total of 3.63 km-long road sections in nine barangays, with a 6.10-meter long and 0.23-meter wide carriageway.
The FMRs traverse the following barangays: Barangay Fabrica and Barangay Logac in Municipality of Lallo, Barangay Luga-Sitio and Barangay Alucao in Municipality of Sta. Teresita, Barangay Baybayog in Municipality of Alcala, Barangay Cabanbanan Sur-Rebecca and Barangay Flourishing in Municipality of Gonzaga, and Barangay Santor-Hacienda Intal and Barangay Imurung in Municipality of Baggao.
These projects were funded under the 2018 Convergence Program of the DPWH with the Department of Agriculture (DA) and was implemented by the DPWH Cagayan First District Engineering Office.