All for a Good Cause: George Clooney Donating His Harley to 911 Veterans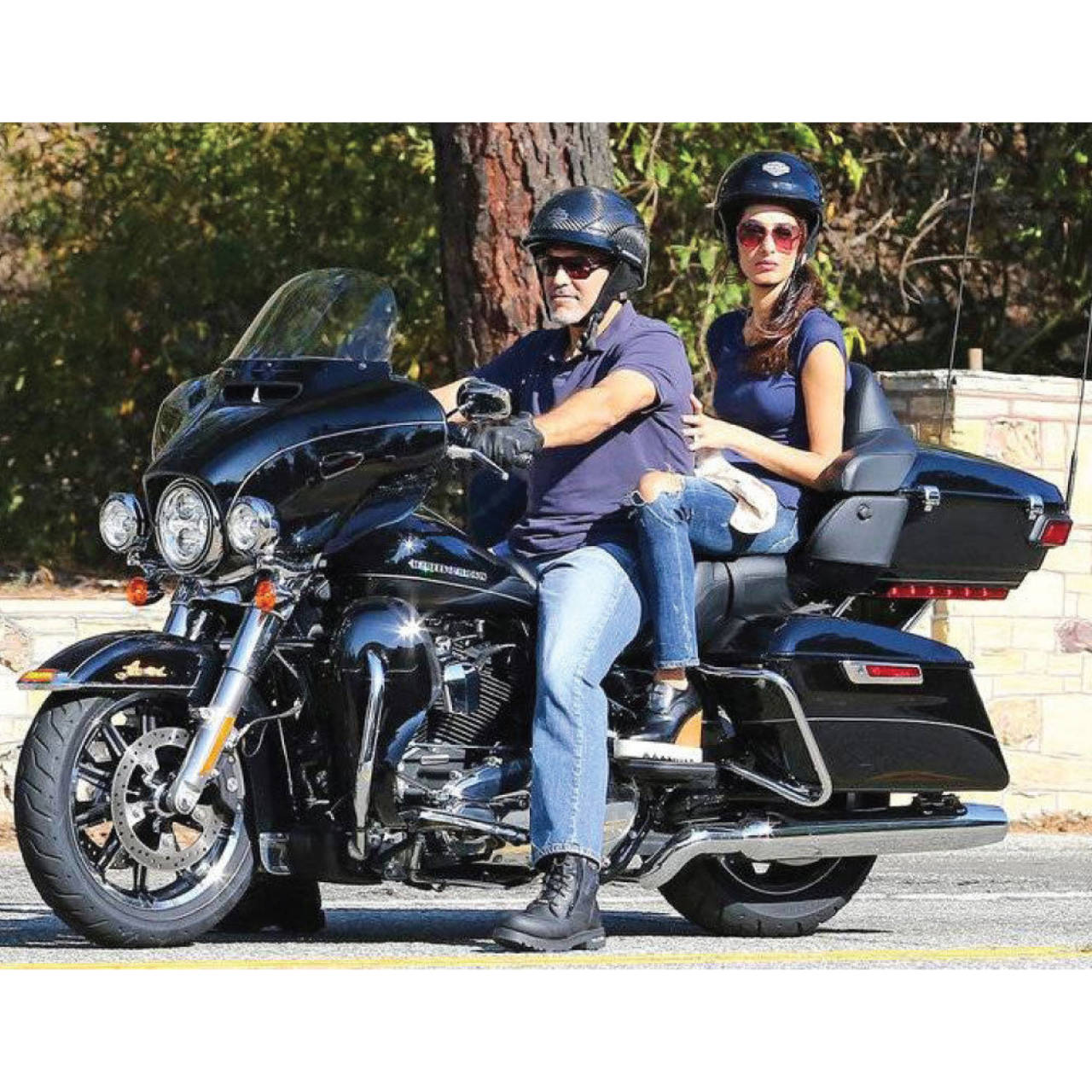 It seems George Clooney is all set out to do a good deed for veterans for the Homes for Our Troops, a non-profit that allows seriously-injured 911 veterans to live in specially-customized homes to "rebuild their lives" after the war.
The donation has been a month-long plan. Clooney, who was injured in a car crash in Olbia, Italy almost five months ago, was reportedly hurled 20 feet off the air during the accident. Miraculously, he suffered no extreme injuries--only a fractured helmet that smashed a windshield, a few broken bones--and perhaps a tad bit of bruised ego as well. His wife, Amal, would probably be the happiest to see him get off his bike for good.
All for a Good Cause
Clooney is collaborating with Jake Tapper of CNN on the said charity, and is currently being auctioned online at Ebay. The current bid right now is USD40,000, and the time left for you to bid is until today.
The limited edition 2017 Harley FLHTX, is reported to have been ridden 25 miles only (according the odometer). It does not come with a warranty, but it will include a personalized and customized George Clooney signature on the tank to sweeten the deal even more.
Celebrities Support the Cause
The two-time Oscar winner isn't the only celebrity who's willing to part ways with their old prized possessions for the charity. Ellen DeGeneres has donated a set of autographed sneakers, TV show host Conan O'Brien, Seth Myers, Jimmy Kimmel, and Stephen Colbert have donated TV show tickets. Cher is giving away her pink cowboy boots, and even the show Game of Thrones is giving away a poster signed by the cast.