Aston Martin dips finger in whisky business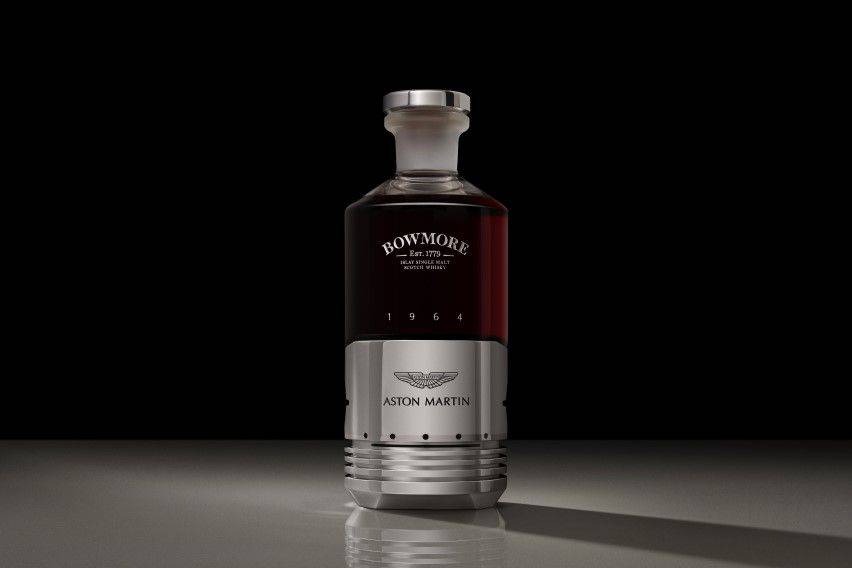 Aston Martin revealed its partnership with Scotch whisky brand Bowmore to collaboratively develop exclusive single malt bottles that make use of a genuine Aston Martin DB5 piston.

The Beam Suntory-owned Islay Scotch brand will become the British luxury car maker's partner in developing 25 exceptional bottles, to be named Black Bowmore DB5 1964.

"This series of limited edition bottlings are going to be very special collectors' items for the whisky connoisseur and Aston Martin enthusiast," said Andy Palmer, president and group CEO at Aston Martin Lagonda.

"As brands we have a lot in common. We both focus on indulging our customers with exquisitely-designed, beautifully-crafted products, often producing limited edition specials that celebrate our heritage. Bowmore is a great British brand and, like Aston Martin, its employees are passionate about their work," Palmer added.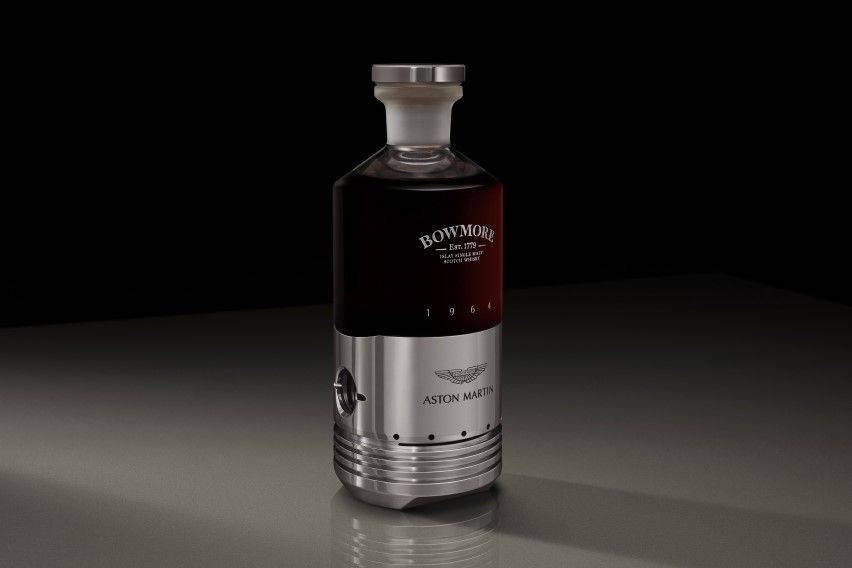 The spirits that will go into each of the 25 bottles were distilled on 5 November 1964, the same year the highly popular DB5 model went into production.

 "1964 represents a significant date in the modern history of the distillery," said David Turner, Distillery Manager at Bowmore. "Not only a key moment in how we distilled our spirit, but perhaps even more significant as this very spirit went onto create Black Bowmore."

Since 1993, there has only been approximately six thousand bottles of Black Bowmore sold in the market, thus adding to the desirability of the iconic whisky.

"These defining moments are fundamental to the history of Bowmore. This collaboration with Aston Martin has allowed us to once again showcase this iconic single malt in the most incredible way," Turner added.

Aside from the bottles themselves, Bowmore and Aston Martin will host a series of "inspiring events and experiences" that showcase the work of the two disparate brands.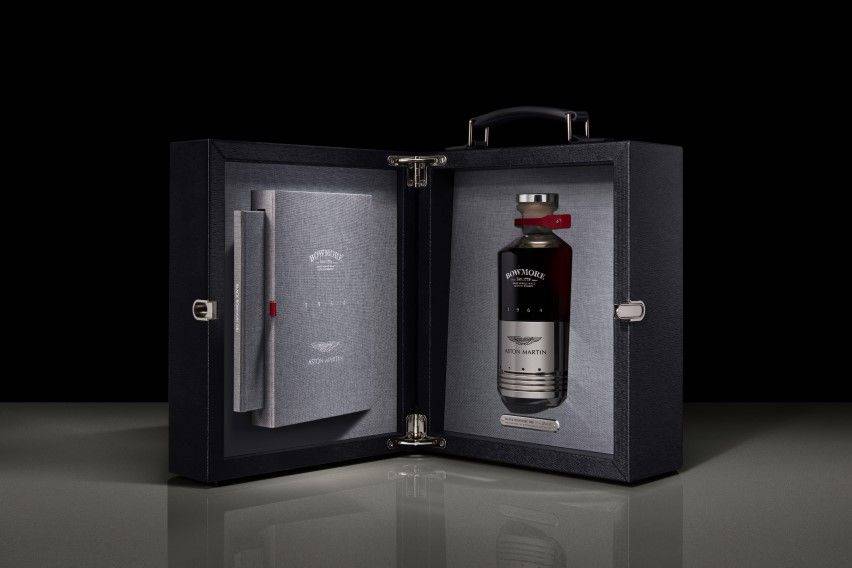 This is hardly Aston Martin's first foray into the world outside of its own automotive landscape.

Photo/s from Aston Martin