Aston Martin Provides Some Update on Real-Life James Bond Car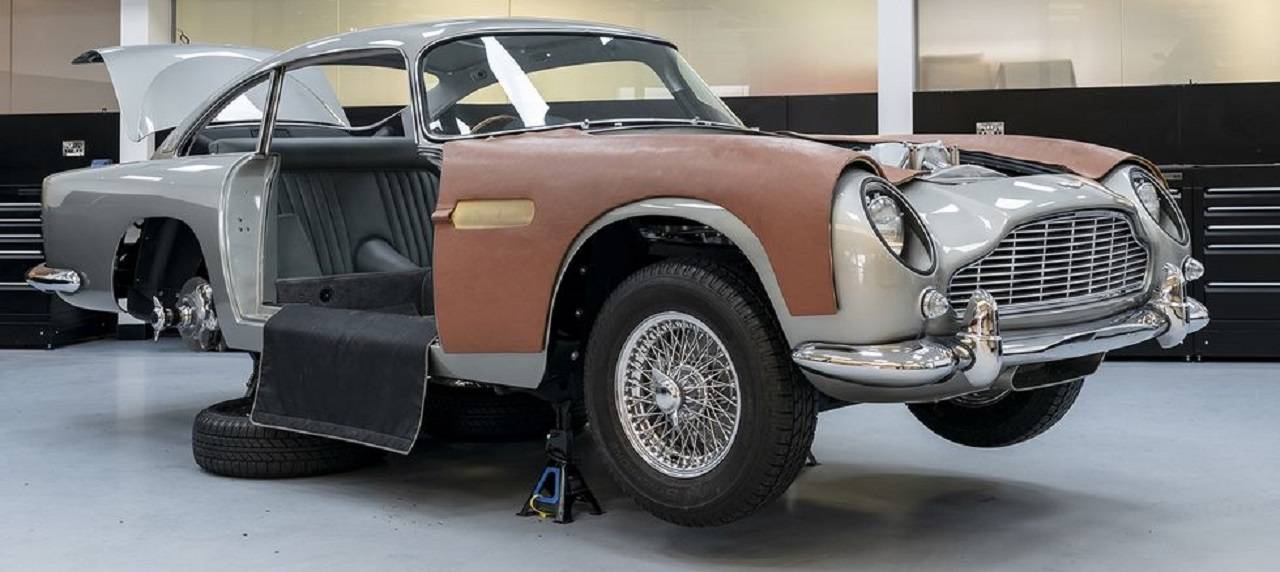 Aston Martin makes true on a promise, and soon, James Bond fanatics with deep pockets will be able to experience what it's like to actually drive a secret agent car when Aston Martin releases the Goldfinger-inspired Aston Martin DB5. True to the film, the car comes complete with Q-approved gizmos such as rear smokescreen generator, revolving number plates, and twin machine guns (not real) that poke out from the turn signals.
The British luxury carmaker provided some updates on the 25 new Goldfinger DB5s this week, which should also feature oil squirters, battering rams, and a retractable bulletproof windshield, just as they appeared in the iconic 007 flick.
Other features that are expected to make it to the final car include a telephone in the driver's side door, a faux radar-tracker screen, a weapon tray concealed under the leather seats, and if the blueprints are to be believed, a passenger ejector seat.
Aston Martin is building the cars in partnership with Eon Productions, the film outfit behind the James Bond franchise, and Chris Corbould, the special effects wiz who created many of the gadgetry you see used by the double-O agent.
"The main challenge has been to recreate the gadgets from the film world and transfer them into a consumer product," Corbould said. "We have license in the film world to 'cheat' different aspects under controlled conditions. For instance, we might have four different cars to accommodate four different gadgets. We obviously don't have that luxury on these DB5s as all the gadgets have to work in the same car all the time."
Corbould said that the faux-machine guns were the most difficult to incorporate into the car. "The guns appearing from the front lights were a particular challenge as, in the film world, we are able to use flammable gas mixtures combined with an ignition system to produce a flame and noise effect," Corbould said. "Clearly, this is not practical in untrained hands, so we have devised a new system to achieve a realistic effect."
The car will only be made available in one color--silver birch, like the original. Unfortunately, the 282-hp, USD 3.6 million car will not be road-legal, which shouldn't pose a problem for those who can afford it, as they can simply drive their car on their massive properties.