Aston Martin Offers Peek into Making of DB4 GT Zagato Continuation Program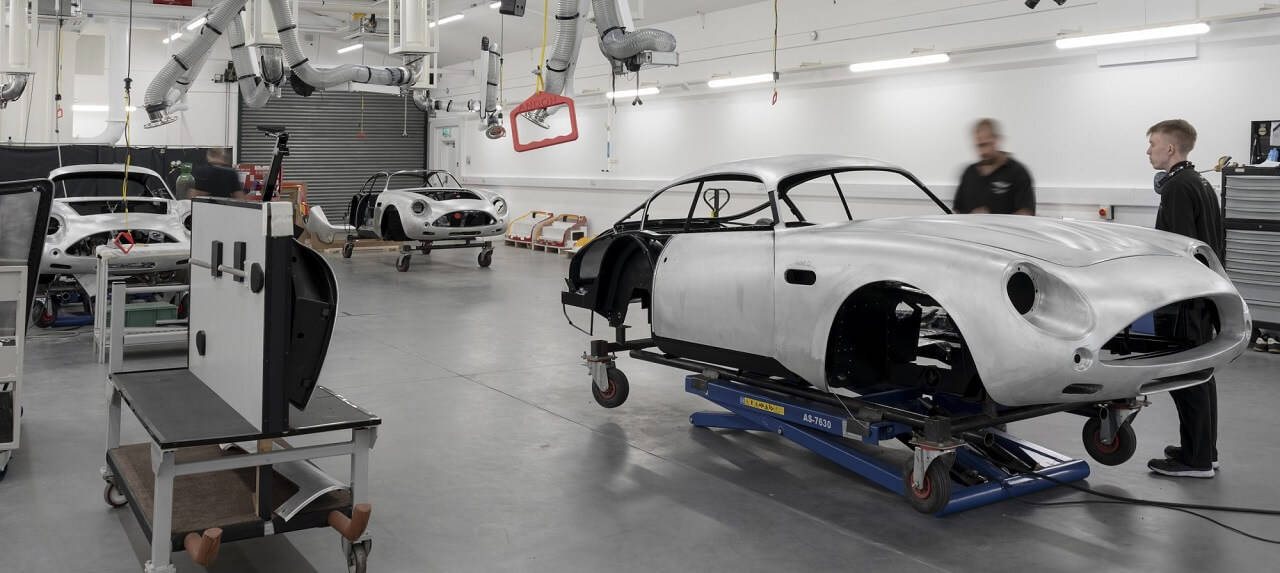 Aston Martin is amping up the excitement for its DB4 GT Zagato Continuation Program to show where the project stands. Only 19 cars are being built for the continuation program, and each one is being worked in the old Newport Pagnell Factory, headquarters of Aston Martin Works.
Each of the 19 Continuation cars requires 4,500 hours of labor and handcrafting to complete. These will be paired with a new DBS GT Zagato supercar based on the modern DBS Superleggera. Aston Martin intends to sell the cars in pairs, which will be dubbed the DBZ Centenary Collection. The pairing comes with an attached price tag of  USD 7.2 million (around PHP 376 million before taxes and fees).
Developed for the race track, the original DB4 GT Zagato was the lighter, faster version of the DB4 GT. Many of its panels consisted of light aluminum pieces compared to the steel components installed in the latter. Some of these aluminum panels were hammered and rolled by hand.
Similar processes are being applied on the Continuation models, with a bit of technology thrown in--such as the use of a digital body buck--to reduce the complexity of the job. 
The cabin of the Continuation cars blends old and new designs, with Aston Martin signatures such as carbon fiber panels, leather trim, and Wilton carpet all well-represented.
The limited-edition cars are powered by an inline-six engine that boasts two spark plugs in each cylinder for maximum burn—the same technique used in the 1960 originals. This engine delivers about 380 hp to the rear wheels via a four-speed manual transmission and a limited-slip differential.
Delivery for the DB4 GT Zagato Continuation cars is expected to commence in the fourth quarter of 2019. The regular DBS Zagatos will arrive a year later. The DBS models are street legal, but the DB4s aren't.