Autohub Group Launches New Brainchild in Painthub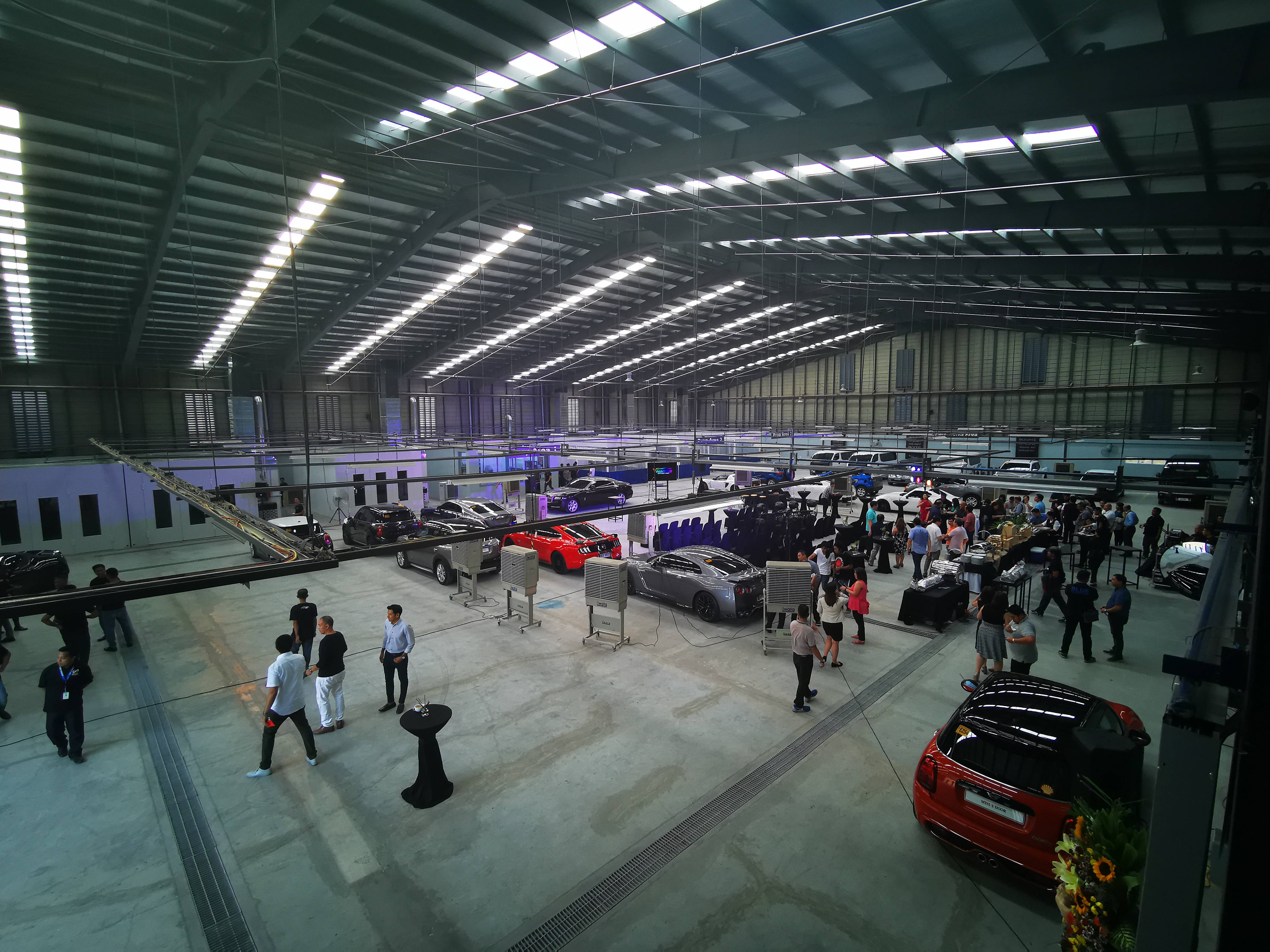 The Autohub Group has launched it lastest venture: an automotive care facility that focuses on body repairs, restoration, and painting.
Last May 15, Autohub chief Willy Tee Ten inaugurated Painthub. Situated in a 6,000-sq. meter compound along Elisco Road, Barangay Kalawaan, Pasig City, the facility--which Autohub previously leased as stockpile area for its vehicle offerings--has the capacity to accommodate 400 to 500 automotive vehicles monthly. Prior to the launch, the said project started as an offshoot of the Autohub Car Care Services (ACCS) back in 2006 at its Otis location in the city of Manila. The latest venture for Autohub has been realized by teaming up with one of the country's known restoration facility, Alexander Isip's Automotive Excellence Group International (AEGI).  Painthub, through the assistance of AEGI, an automotive Technical, Training, and Development team with a combined experience of over 35 years, moves forward and raises the standard of the industry. It elevates customer experience and satisfaction by creating bespoke solutions to automotive concerns. Innovation and precision work are offered to every customer. Tee Ten considers the launching of Painthub in Pasig, another milestone for the corporation.
"Painthub is another milestone of the Autohub Group as we celebrate our 20th year in the automotive industry. Autohub20 is to Accelerate, Innovate and Move. Painthub, is part of our campaign to innovate our Body and Paint Division across all Autohub brands and beyond," he said. "Partnering with the country's finest which expertise is in car restoration--AEGI is something that I have envisioned our group would have since I started Autohub Car Care Services (ACCS). This is just the start. More to come as we AIM UP, AUTOHUB!" he added. Further, Tee Ten expressed confidence on Isip's capabilities, saying that the latter has the capability to produce quality works from top-notch painters in the business. "Having a good facility is one thing, but painters are supposed to be highly-adept, that is why we partnered with Alex Isip here," he explained. Relatedly, Tee Ten said that Painthub will offer very competitive pricing in terms of quality paint and body works. "We want to be the fastfood of paint and body works while delivering quality. I'm sure Alex can deliver that," he noted. By next year, Autohub is eyeing to put up to more sites--one in Commonwealth and one in Valenzuela--in its bid to serve more clients.