Autoitalia PH Launches 4 New Piaggio Models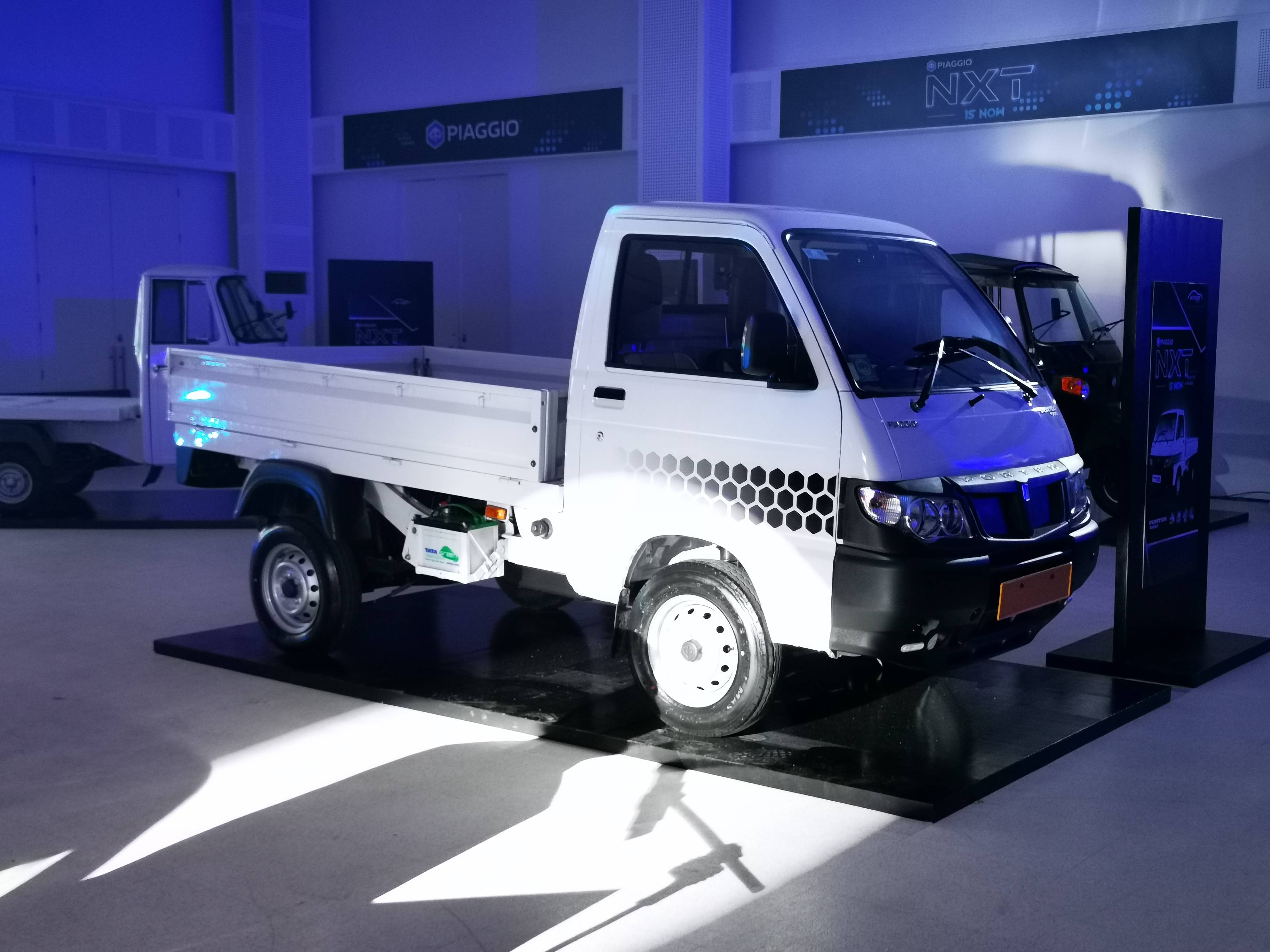 Piaggio now comes in fours as Autoitalia Philippines literally added another wheel to its line of cargo solutions with the Piaggio Porter 1000.
Powered by a Euro 4-compliant engine, the Porter that can traverse at a top speed of 70 kph and a low fuel consumption rating of 20km/L.
The Piaggio Porter 1000 can be a powerful partner in delivery or cargo solutions. Its cargo bed is 2116 mm long, 1400 mm wide, and 320 mm high.
The 185 mm ground clearance and the vehicle sitting on 13-inch tires can also be of good help in conquering the usual business terrains.
The Porter's front engine and rear-wheel drive allow it to maximize its load capacity, letting you carry a little over a ton in cargo.
The Porter comes in Eco Green, Blanco White, and Western Red with an introductory price of PHP488, 000.
Lito Jose, SVP-Group General Manager Autoitalia, said that the Porter is now available.
© Ruben Manahan IV for CARMUDI PHILIPPINES
Apé's new models
Meanwhile, launched together with Porter are the Piaggio Apé Auto DX, Apé Xtra LDX, and Piaggio Apé Auto DAC.
The latest trio of three-wheeled Apé is still be powered by a single-cylinder, naturally-aspirated, direct-injection, four-stroke, 435 cc engine--the smallest in the world.
The Piaggio Apé Auto DX– a passenger platform that can carry up to four passengers and a driver– comes in Blanco White, Western Red, Eco-Green, Charming Blue, Jet Black, and Golden Yellow and is priced at PHP218,000.
Apé Xtra LDX is a three-sided cargo deck opening that can carry 535 kg and comes in Blanco White and Charming Blue. It is pegged at PHP248,000.
Lastly, the Piaggio Apé Auto DAC has a 5×5 flatbed that gives it a lot of space for cargo That can be converted into a closed van or a 3-wing van: cafe, bar, support vehicle, or whatever you can imagine. It can also be turned into a small jeepney, patrol car, or even a fire truck, making it a good solution for local government units. It comes in Blanco White, Western Red, Eco-Green, and Jet Black color options and is priced at Php218,000.
[gallery size="vw_two_third_thumbnail_no_crop" ids="57146,57150,57152,57151">