Bangkarwayan: The Philippines' Solar Powered Bamboo Car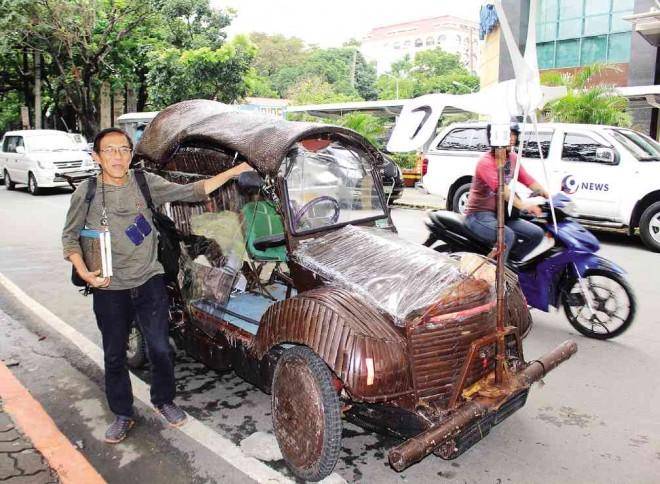 Bamboo has always been known as a lightweight material for construction, so why not turn it into the body of a solar powered car? Sounds like your concept car of the future, right? However, for University of the Philippines (UP) professor Benjamin Mangubat it is already a reality as he has created the amphibious, solar powered bamboo car "Bangkarwayan".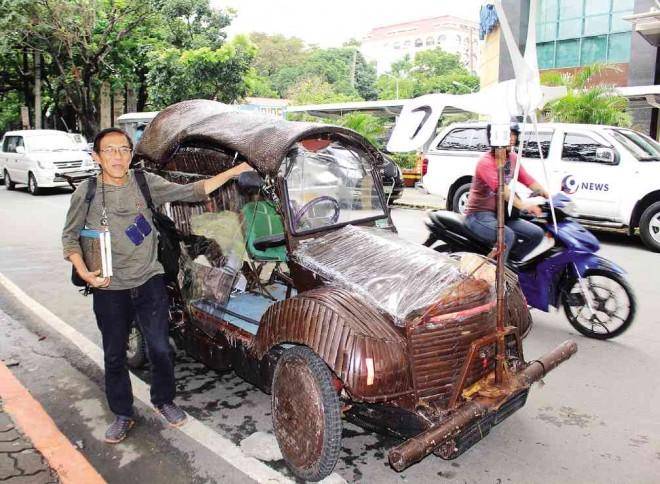 © inquirer.net

Mangubat's out-of-the-box car can in theory run on both land and water, hence its name which was derived from "bangka" or "boat" and "kawayan" meaning "bamboo". Mangubat, who teaches history in UP Manila, said the car draws its power from electricity generated by an equipped windmill and solar panels. Bangkarwayan on GMA News Just months ago, the Philippines also introduced the first Filipino made supercar- the Aurelio, which was made by Laguna based car firm Factor Aurelio Automobile.
Amphibious nature
Although the Bangkarwayan has yet to be tested in water, it is equipped with floatation devices such as empty plastic bottles, a propeller, a rudder and a separate smaller engine. Its creator jokingly stated that he wishes to test the craft "the next time Metro Manila is hit by a great flood." The bamboo car has two sets of five 12-volt batteries which allow it to run above 40 kilometers per hour. Mangubat's hand-crafted car can accommodate up to six people, even though it's the size of a subcompact car.
Made of indigenous materials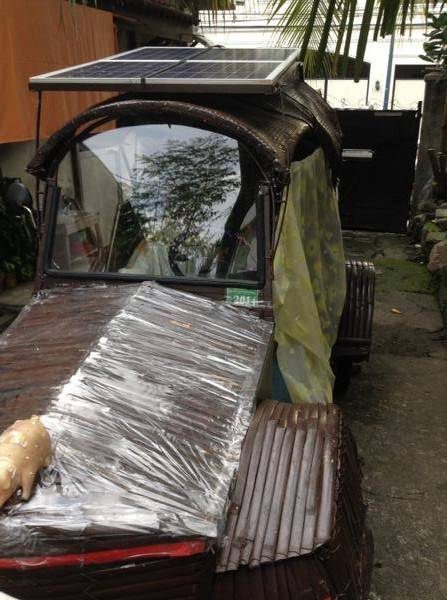 © Benjamin Mangubat/ Twitter

For its exterior, the Bangkarwayan is fitted with a native sleeping mat or "banig" with a dark brown coat that gives it that retro feel. Its top was also made from a common Filipino household item, a "bilao" or "winnowing basket". According to the professor, it took him six years to build the car which is now a common sight on the UP Manila campus. Mangubat finished the car in February and hopes to run it on the university system's main campus in Diliman, Quezon City.
Other Filipino designed cars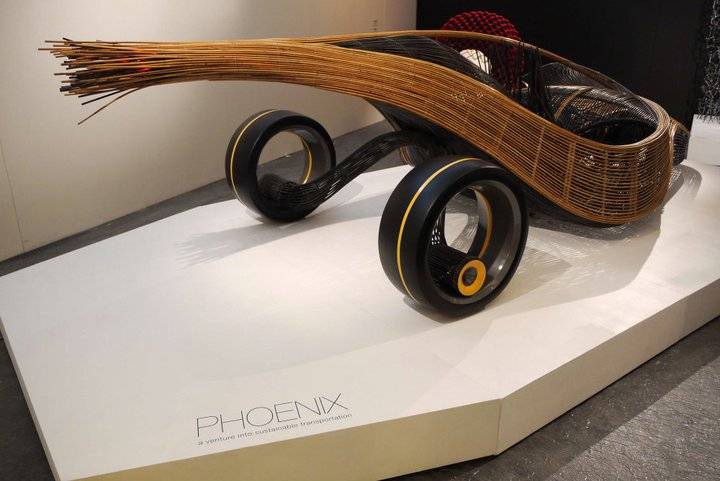 © greenteadesign.com

Kenneth Cabonpue, a renowned furniture designer, also designed a similar car made of bamboo and rattan called the "Phoenix". It has a sleeker and curvier design than the Bangkarwayan and was featured in Italy back in 2011.