Bataan Joins Modern PUV Program as Isuzu Turns Over 15 Units to MetroExpress Connect, Inc.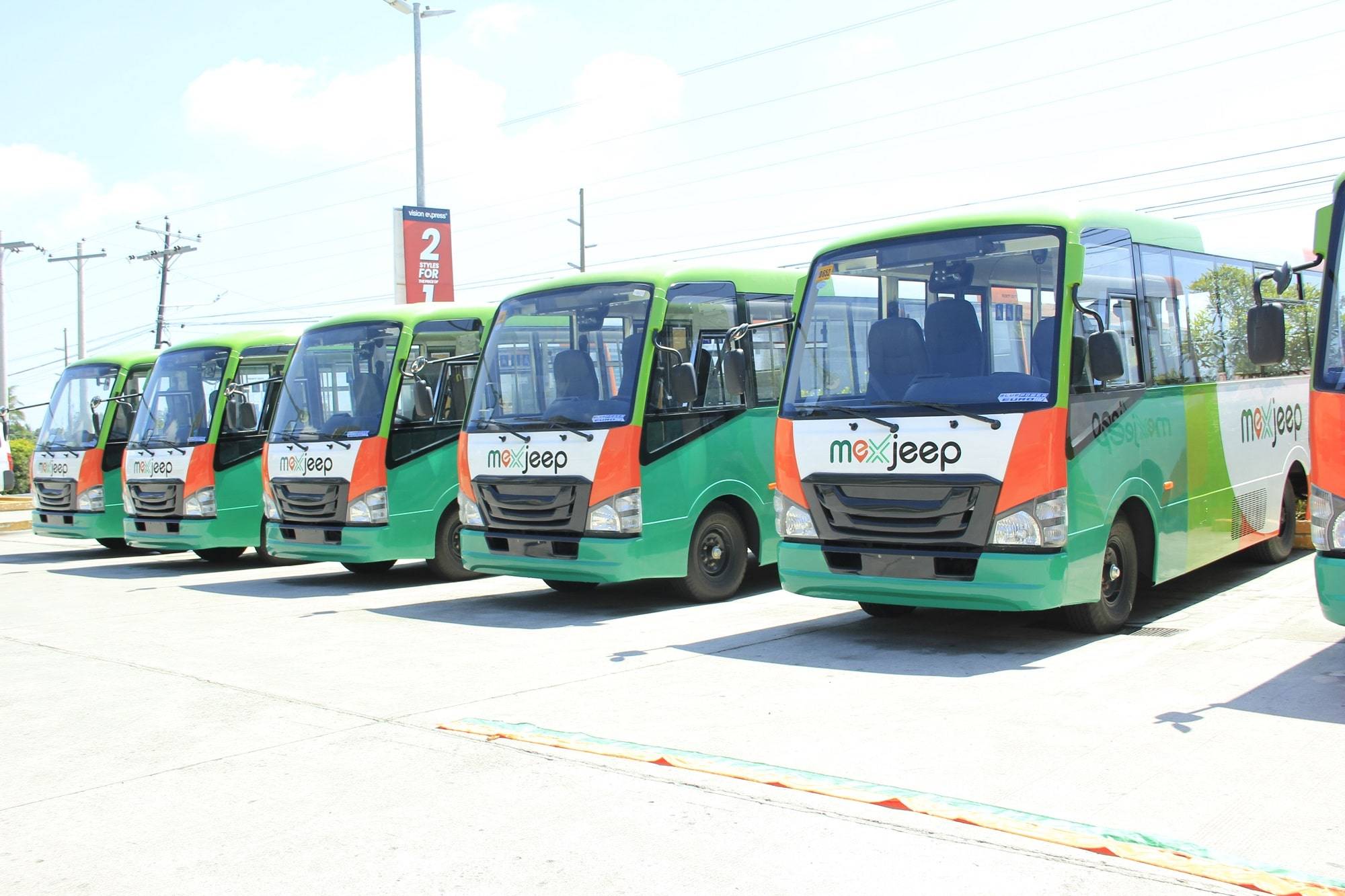 The province of Bataan officially joined the government's Public Utility Vehicle Modernization Program (PUVMP) with the turnover of an initial 15 modernized PUVs from Isuzu Philippines Corporation (IPC) to MetroExpress Connect, Inc. (MCI).
The turnover was held formally at the parking grounds of Vista Mall Bataan along the Provincial Highway of the city. A short program at the atrium of the mall was held prior to the turnover.
During the program, LTFRB Region 3 Director Ahmed Cuizon said, "The government has been very forward-looking in the planning and implementation of the PUVMP. We are about to make history because what was once the historical jeepney will now be historically reinvented. And I am very happy to note that the modern PUVs you see here will become the new normal in the Philippine public transport system."
He added that, "In the coming weeks and months, we will be opening new routes that will be catering to more passengers in Bataan."
The 15 modernized PUVs have been assembled using the Isuzu QKR77 platform, with the rear body designed and manufactured by Almazora Motors Corp. They are all air-conditioned Class 2 PUVs with a side-facing seat configuration. The Isuzu QKR platform is assembled in the Philippines and is equipped with Euro IV-compliant 4JH1-TC Diesel Engine that delivers excellent fuel economy.
The new PUV body is compliant with Philippine National Standards (PNS 2126:2017), with the passenger cabin providing more space for passengers to move easily inside. The passenger door is safely situated on the right-hand side, facing the sidewalk. Other design features of the body include panoramic windows and windshields, full-body insulation, and automatic door closer.
IPC's Assistant Sales Division Head, Hiroto Nakaguro, added that the Isuzu modern PUVs are "customized with various accessories such as WiFi, GPS, CCTV, LED displays and automatic fare collection system enabling cashless operations, all geared for passengers' safety and added convenience."
Nakaguro also conveyed IPC's gratitude to the "growing number of transport groups, such as MCI, who trust the Isuzu brand and are confident that Isuzu will be able to help serve their mission to the community."
During the turnover ceremonies, Cuizon reminded transport groups, jeepney operators, and drivers to fast-track the modernization of their own fleets. "They have to step up their modernization efforts between now and June 30, 2020. Otherwise, their franchises and routes will be given to those who can provide modernized PUVs to the riding public. In the seven provinces of Region 3, where Bataan belongs, we project up to 30,000 jeepneys need to be modernized by that time."
Though no stranger to Isuzu's modernized PUVs with its acquisition of several units in its Iloilo City route last July 2018, MCI's Bataan franchise would see its first batch of Isuzu PUVs ply the route.
With MCI steadily expanding its franchise routes beginning with Batangas, Laguna, and Cavite extending to as far as Tuguegarao and down south in Davao, its partnership with Isuzu is likewise seen to grow.