Bentley Flying Spur Offers The "Most Intricately Sophisticated" Interior in the World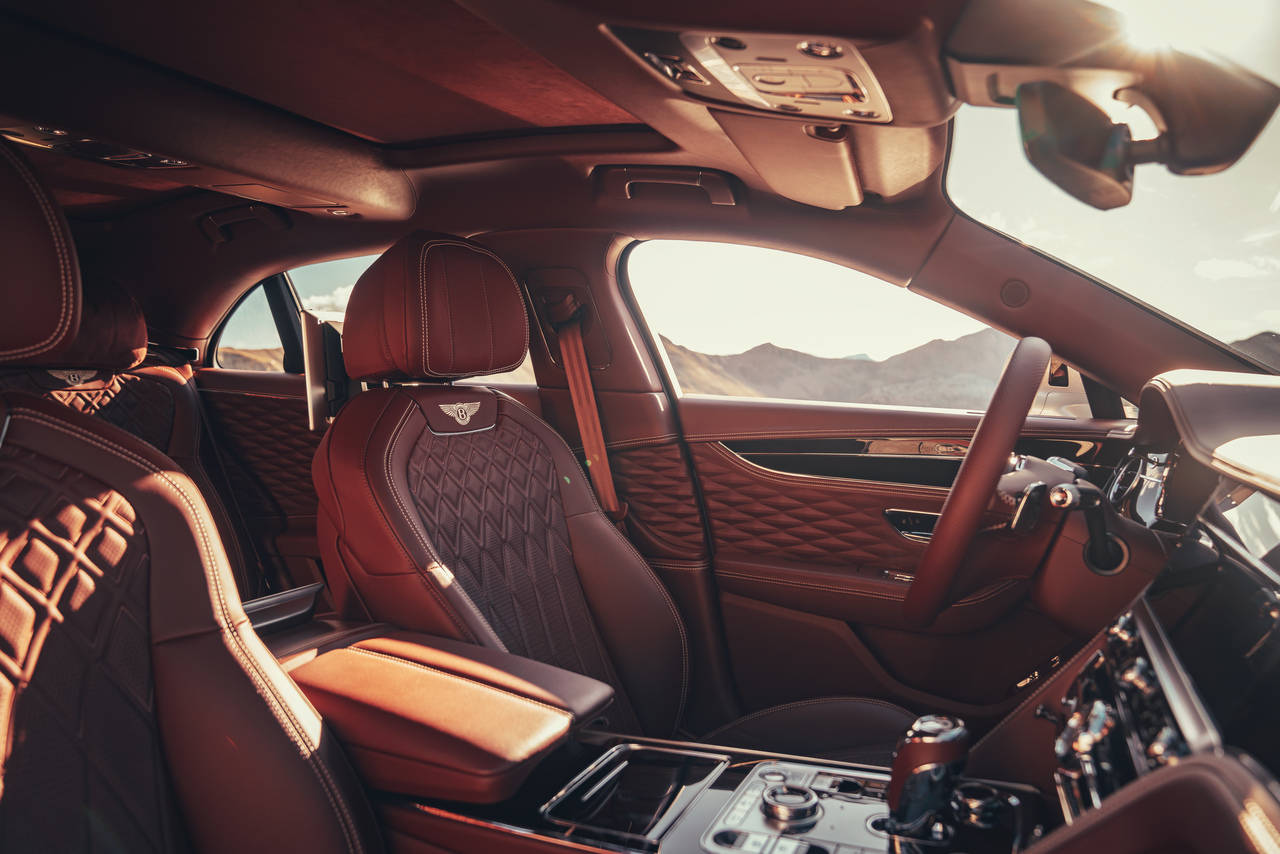 Bentley's new Flying Spur limousine will make any fashion designer green with envy. That's because its handcrafted interior has the "most luxuriously-stitched cabin" in the world.

Don't take our word for it. It took a minimum of five months training under Bentley's Master Trainers to learn the techniques needed to craft Bentley's interiors to the highest standard. Here's why:
https://www.bentleymedia.com
The Flying Spur's interior uses 350 unique leather pieces that are adorned to 60 bespoke parts. Each piece passed through the hands of 141 Bentley craftspeople, using over three kilometers of thread just to complete them.
https://www.bentleymedia.com
The leather hides used in the limousine's interior were sourced from Northern European bulls, and were sustainably sourced as by-products of the meat industry. According to Bentley, buying leather from temperate climate zones ensure lesser parasites and more blemish-free.
Bentley customers also have the option to choose from as many as 14 interior leather hide colors that can be mixed with 23 different colors of contrast thread.
Its steering wheel has one of the most elaborate hand-stitching and leather-work to be found anywhere in the automotive industry. It involved using a bespoke pair of needles using five meters of thread passed through 352 sew holes that created 168 unique crossstitches. The entire process takes three and a half hours to make by a skilled craftsperson.
https://www.bentleymedia.com
Bentley uses five separate kinds of sewing machine to accommodate the different thread thickness used around the cabin. This allowed them to make the Flying Spur's interior look more intricately designed. For instance, they used thinner stitches around airbag parts to make them more secure and safe when deployed.
The four seats in the interior required a total of 12 hours to assemble by hand. Those who want a more customized Bentley can also opt to have the seat's headrest embroidered with Bentley's wings. This will comprise a total of 5,103 stitches.
https://www.bentleymedia.com

The cabin is finished with three-dimensional diamond quilted leather door inserts. Inspired by the Bentley EXP 10 Speed 6 design concept, this design is considered an automotive first in the industry.

In the Philippines, the Bentley Flying Spur offers a powerfully confident 6.0L W12 engine that can go from 0-100kph in under 4.3 seconds. It has a speed of 200 mph, which is quite fast for a limousine.