Best Value for Money Performance Cars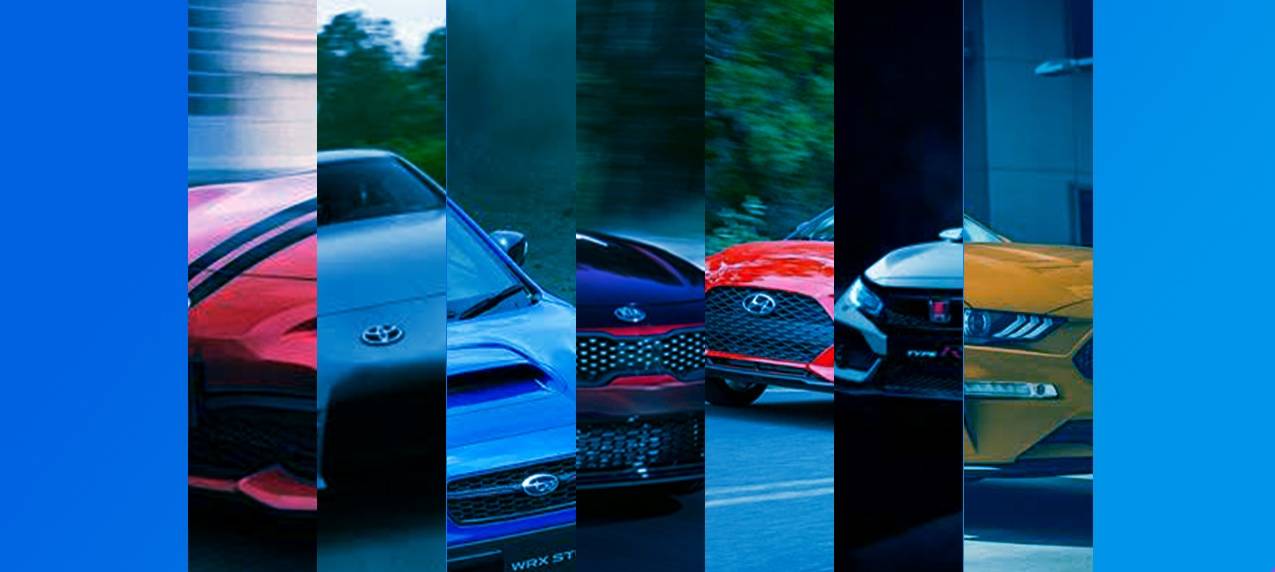 Performance cars, by definition, are vehicles that are designed and engineered for speed. These cars were called performance vehicles for a reason and therefore are built purposefully in this regard. Packed with advanced car tech and often bearing race-oriented roots, performance cars don't come cheap. So, if you're looking for performance vehicles that offer the best bang for your buck, this article is for you.
Here are some of today's best value for money performance cars.
Toyota Supra
Re-launched sometime in July of last year,
Toyota Supra
's comeback gave local motorists more than what they were expecting. For the re-introduction of the Supra, Toyota teamed up with
BMW
bestowing German blood into the DNA of this Japanese thoroughbred. The
Toyota GR Supra 3.0 AT
boasts impressive looks and is paired with a relatively iconic engine – the
2JZ GTE
. True to its nature as a performance coupe, the Toyota GR Supra 3.0 AT is outfitted with a
six-cylinder engine packed with twin-turbo technology
giving it
335 buff horses and can go from 0 to 100 in 4.3 seconds
. Locally, the Toyota GR Supra 3.0 AT's price varies depending on its color variant.
Toyota 86
Popularized by the manga turned anime Initial D, this famous nameplate has converted young
otaku
nerds into legit car enthusiasts since April 18, 1998. The
2020 Toyota 86
, however, is a different story. It's the brainchild of two Japanese car manufacturer titans – Toyota and Subaru. Pop the hood and you'll be greeted with Subaru's normally-aspirated
2.0L four-cylinder boxer engine
paired with Toyota's impeccable
D4-S fuel injection system
. This gives the 2020 Toyota 86
200 horses and can go from 0 to 100 in around 7.6 and 7.8 seconds
. The 2020 Toyota 86 is offered locally in two variants.
Kia Stinger
The
Stinger
is Kia's entry to the upscale sedan segment and was unveiled in last year's
Manila International Auto Show (MIAS)
. Kia's first rear-wheel-drive sports sedan is a dead ringer for Gran Turismo legends of late and is dubbed as
the new paradigm of gran turismo
. It's outfitted with a
3.3L Lambda 2 Engine
capable of putting out
365 horses on steroids and takes you from 0 to 100 in 5.1 seconds
. The Kia Stinger is offered in a single variant and is priced at 3,235,000 locally
Subaru WRX
From Subaru's winning pedigree, the
Subaru WRX
delivers adrenaline rush in four wheels. For the uninitiated, WRX means "
World Rally eXperimental
," a title unique only to this performance car's winning lineage. Under the hood, the Subaru WRX is equipped with a turbocharged
2.0L DOHC 4-Cylinder Boxer Engine
and a
Sport Lineartronic continuously variable transmission (CVT).
This beast of an engine gives the Subaru WRX
268 horses and goes from 0 to 100 in 5.6 seconds
– something you'd expect from a sedan with vents on the hood. Filipino prospective car owners can choose between the WRX's two variants.
Honda Civic Type R
The perfect mix of swagger and power, the
Honda Civic Type R
is a wet dream for hardcore car nerds. This
10th-gen Honda Civic hatchback
donning the red "H" badge is the meanest and the baddest Honda Civic Type R yet. Beating inside this R-spec Civic is a
4-cylinder 2.0-liter turbocharged and direct-injected i-VTEC engine mated to a 6-speed manual tranny with rev-match control system
. It's capable of putting down
306 buff horses and can go from 0 to 100 in 5.7 seconds
. Sold locally in a single variant the Honda Civic Type R 2.0 VTEC Turbo sells at 3,180,000.
Ford Mustang
The true American pony, the 'Stang is as iconic as the Blue Oval itself. To see this thoroughbred on the streets is one thing, but to hear it hum is another. The
Ford Mustang
is offered in four variants with two engine options; a
2.3L EcoBoost engine capable of throwing down 310 horses, and a 5.0L GT V8 engine capable of pumping 460 extra-buff horses
. The 2.3L EcoBoost engine takes you from 0 to 100 in
5.8 seconds
while the beefier 5.0L GT V8 engine goes from 0 to 100 in
4.8 seconds
. It's offered locally in four variants.
Hyundai Veloster
The Hyundai Veloster is power house sports coupe from the South Korean car manufacturer. The all-new Hyundai Veloster is all that you could ever ask for in a performance vehicle with an affordable price tag. It sports a 1.6-liter Gamma Turbocharged Engine paired with a seven-speed dual clutch transmission (DCT) with steering wheel-mounted paddle-shifters. The 1.6-liter Gamma Turbocharged Engine delivers 204 horses and takes you to a joyride from 0 to 100 in just 7.3 seconds.
It's sold locally with one variant for 1,798,000.
Car Articles From Zigwheels
News
Article Feature
Advisory Stories
Road Test