Bikerbox Brings Back Aprilia, Tags Along Moto Guzzi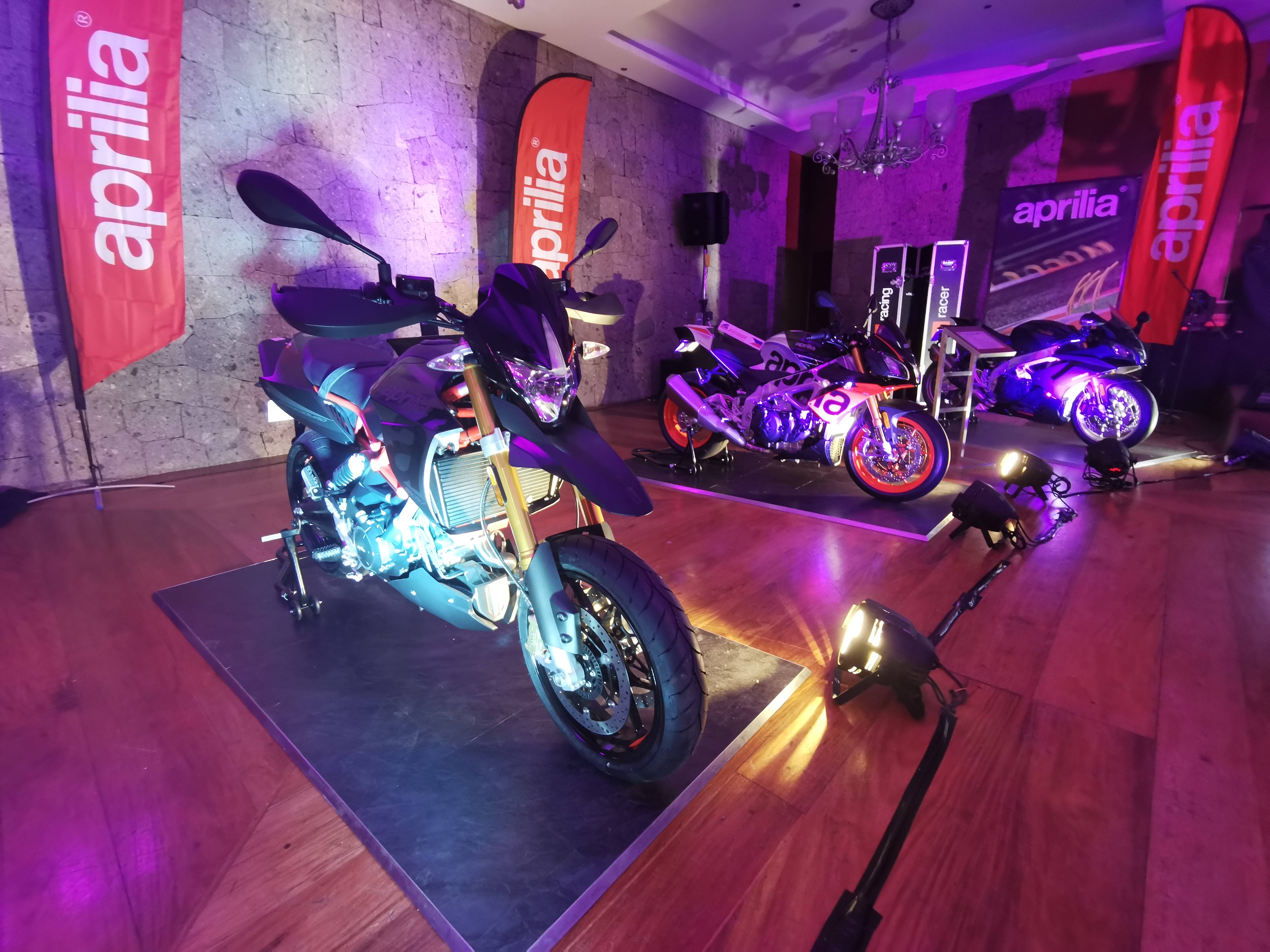 After being absent for roughly three years, Italian superbike brand Aprilia is now back in the Philippines, and this time, under a different distributor.

Bikerbox Philippines, the same company that brought riding gears and accessories such as Arai and Shark helmets locally, has not only brought back Aprilia but acquired the distributorship for Moto Guzzi as well. With that, Bikerbox will be bringing in three Aprilia models: the RSV4 1100 Factory, Touno V4 1100 Factory, and Dorsoduro 900. In his speech during the launch, Bikerbox Director Raffy Joaquin assured aftersales support will be available for both brands. Nicola Capello, Piaggio Asia Pacific marketing director, echoed the assurance and even vowed support and close coordination with their latest partner in the country. "We will provide daily support in terms of direction, brand positioning. Also, we will provide training to their mechanics because we want to sell these good bikes and assure quality bike service," Capello added. Capello noted the potential of the Philippines being a strong market for the Italian bikes. "Currently, the Philippines is becoming the fourth biggest market in the region, so we have to take advantage of that," he said in a separate interview. Capello expressed confidence with the new distributor. "We have chosen Bikerbox as we believe they have the right business profile to manage sales and provide quality aftersales for customers," Capello shared. For Moto Guzzi, four bikes were introduced such as the V7 III Stone, V7 III Special, V9 Bobber Sport, and the V85 TT. The latest offers never short on power. The lowest engine displacement for the Moto Guzzi still reaches 52 hp (V7III Stone and Special) while the highest rated in the pack is the RSV4 1100 with 217 hp. Pricing for the motorcycle are as follows:
Aprilia
RSV4 1100 Factory--PHP1.680 million Touno V4 1100 Factory--PHP1.280 million Dorsduro 900--PHP750,000
Moto Guzzi
V7 III Stone--PHP650,000 V7 III Special--PHP675,000 V9 Bobber Sport--PHP750,000 V85 TT--PHP830,000 For now, the two brands and their local offerings will be available in the Aprilia/Moto Guzzi dealership in Sucat. But come November, two more dealerships will be opened: one under Laus Group of Companies in Pampanga and the other, Norminring Bikerbox in Davao.