Blast from the Past—Gordon Murray T.50 Is an All-Analog Hypercar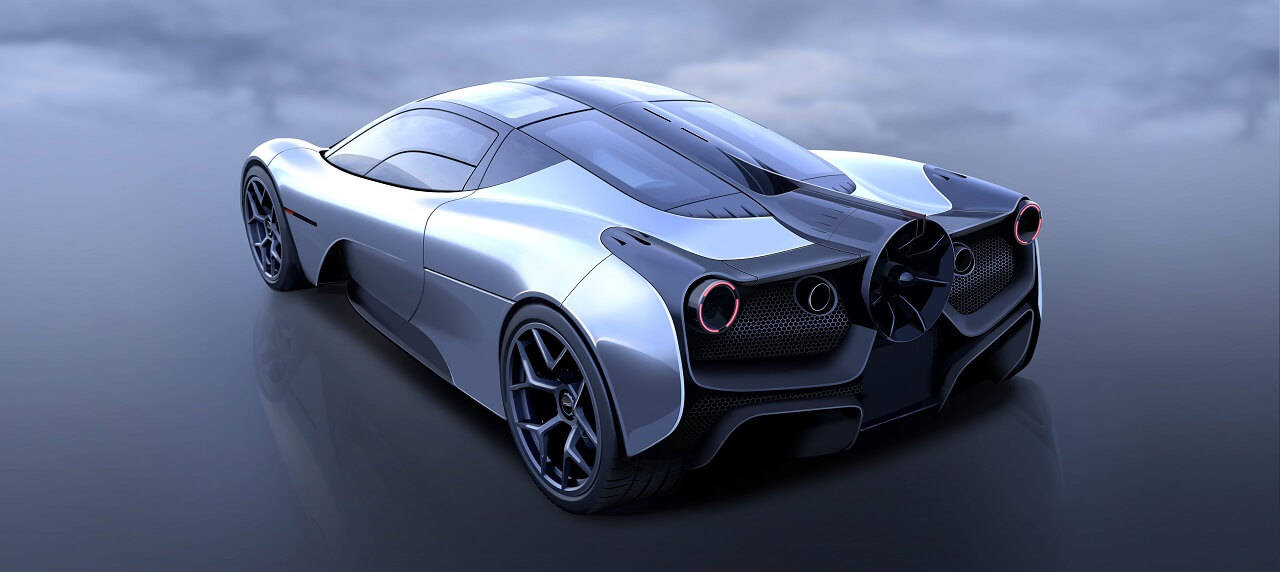 Fans of all things retro are sure to enjoy the fact that the Gordon Murray T.50 doesn't have a digital bone in its body. Read that again: the car is pure, unadulterated analog, so no touchscreens, ECUs, digital clusters, or anything resembling a microchip.
Murray is the man behind the McLaren F1 sports cars produced from 1992 to 1998. Their rarity typically nets eight figures when these vehicles go on the auction block.
The 700-horsepower speedster is meant to celebrate Gordon Murray's 50 years as an automotive engineer, with the goal of carrying on the McLaren F1 tradition at an easier-to-digest price of USD 2.6 million (approx. PHP 132.13 million).
The first photo of the T.50 shown above reveals a large lone turbine smack in the center of the rear end. Murray, who's built such cars in the past, said that this version of his design will be the most powerful yet.
As for what the turbine does for the car, the diagram below reveals its role. As air travels around the car while driving, the turbine sucks all of the external air in and channels them out toward the rear from a single source. Murray claims that this function helps increase the car's downforce while reducing drag.
The T.50 has six aero modes that optimize the car's traction and outright performance for different road situations. Two of the six functions—Auto and Braking—work actively, with the Auto function detecting the driver's driving habits to maximize the system, and the Braking function enhancing downforce to shorten braking distances. The rest of the aero modes—High Downforce, Streamline, Vmax and Test—are driver-selectable.
"The most extreme – Vmax Mode – combines motorsport slipstream technology, extra power from a 48-volt integrated starter-generator, and ram induction to boost power to 700hp," according to the Gordon Murray website.
Inside the cockpit, the T.50 houses a three-across seating similar to the old McLaren F1s, with the driver in the middle. A clear homage to Murray's time designing for the renowned British race car maker.
As for the car's other goodies, there's the chassis made of solely out of carbon fiber, imbuing the car with its spritely weight. Power and drive comes from a naturally-aspirated V12 engine and 6-speed manual transmission.
Dubbed as 'the world's last analog car,' the Gordon Murray T.50 will have its official unveiling in May 2020.