Bugatti Donates 120 Computers to Schools Amid Covid-19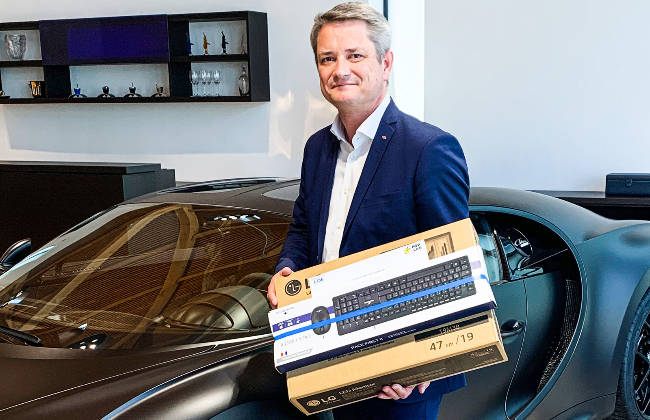 European hypercar marque Bugatti has expressed in latest initiative that education is still the best tool against any problem—global pandemic or not.
In collaboration with 'Fondation Passions Alsace' and 'Librairie LDE', Bugatti is hoping to alleviate the possible problem that could hit children by donating 120 computer units to schools.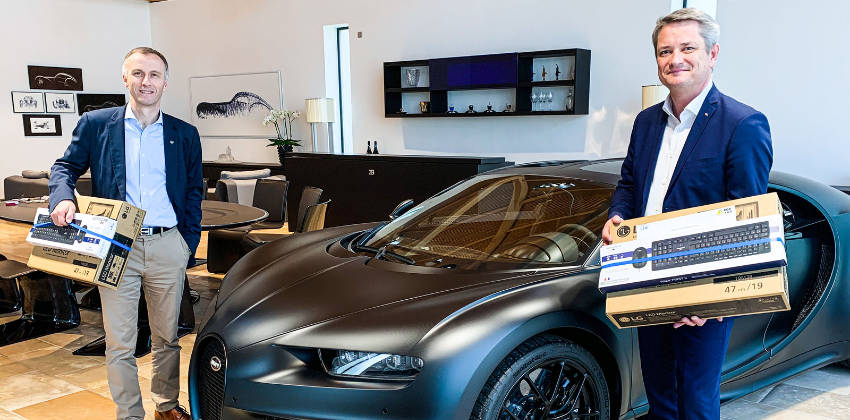 The computers, which consist of a monitor, CPU, and keyboard, will be from different suppliers in France. It will be distributed through the Alsatian Regional Councils, who will choose the students who will be given computer units.
"The region Grand-Est here in the North-East of France has been among the risk regions and is, thus, one of the most severely affected by the COVID-19 pandemic. I think everyone has to accept at the very least some cutbacks in this situation, but some have been hit harder than others", explains Christophe Piochon, Directeur Général of Bugatti and Member of the Board of Management for Production and Logistics.
"Children are our future and we need to make sure that they, too, get out of this crisis with the right tool in their hands—their education. It's a formidable initiative by 'Fondation Passions Alsace' and 'Librairie LDE' that we, of course, wanted to support, to contribute our grain of sand."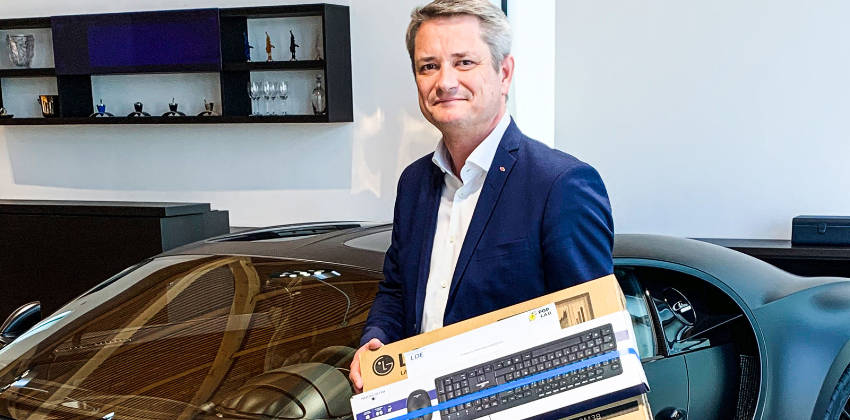 Librairie LDE was founded in Alsace 20 years ago. This educational bookstore's main goal is to help every student succeed at school. LDE is a partner of more than 3,000 establishments in France abroad, and currently offers teachers free educational platform that allows them to build and share classes in PopLab.
Meanwhile, the Fondation Passions Alsace is a non-profit organization that supports initiatives Alsace's "general interest" or "those put into action outside of Alsace by Alsatian associations".
"As a society we have been keeping distance from each other, but in a way we have grown together. We are following the measures and regulations, not only to protect ourselves, but also to protect others", Bugatti president Stephan Winkelmann said.
"We are all looking forward to the ramp-up plans of our governments. They will come soon, but step by step, so that many children will keep learning from home, at least partially. We hope that this donation helps them through this situation."
Photos from Bugatti
Also Read:
Read All
Featured Articles