Bugatti Releases a Watch with a W-16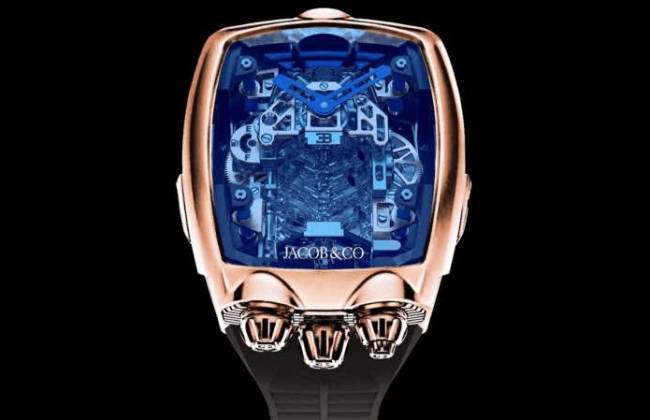 Bugatti is known for many things, some of which are opulence, luxury, and exclusivity.
Of course, it goes without saying that Bugatti cars are notoriously expensive, some of which are now priced at millions of dollars. So when Bugatti partners up with luxury jewelry and wristwatch retailer Jacob & Co., you know it's going to run into some money.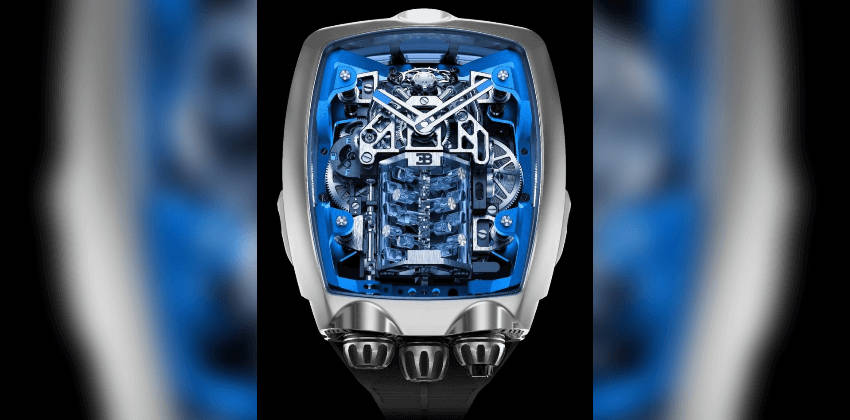 Jacob & Co. partnered up with Bugatti around a year ago, and the partnership has already spawned two products, both of which are Bugatti timepieces.
The first one is the Twin Turbo Furious Bugatti, which only had 18 samples. The second one, Epic X Chrono Carbon Bugatti, was more widely available with 110 samples.
Officially named the Bugatti Chiron 16 Cylinder Tourbillon, what makes the third Jacob & Co. X Bugatti product special is that it has a miniature W-16 engine taken from the Chiron itself—and it actually works (check this Instagram page).
The actual W-16 engine powering the legendary Bugatti Chiron propels the car with the power of 1,500 horses. In comparison, the famous LaFerrari only has 970 hp, while the best selling supercar, the McLaren 720S has 710 hp. The Chiron comes with a hefty price tag, starting at about $3 million (Php 152 million).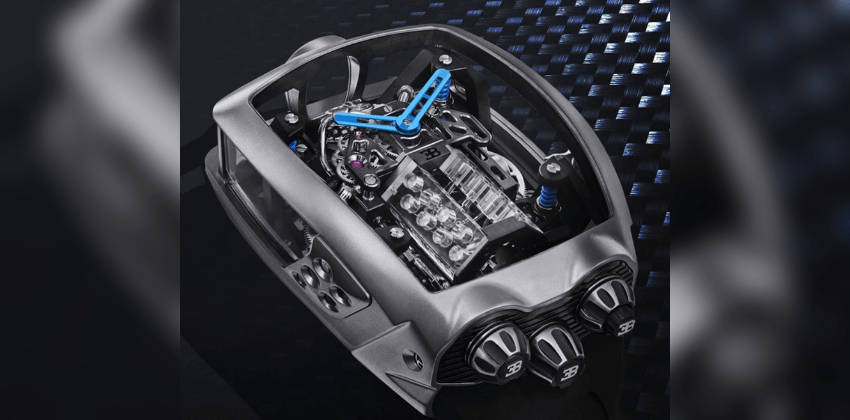 As the main focal point of the piece, designers from Jacob & Co. managed to recreate 16 fully working pistons for the watch where the pistons will move a solid steel crankshaft, just like a working engine. The company says that the moving crankshaft placed inside the watch is one of the "smallest and most complicated watch parts ever manufactured."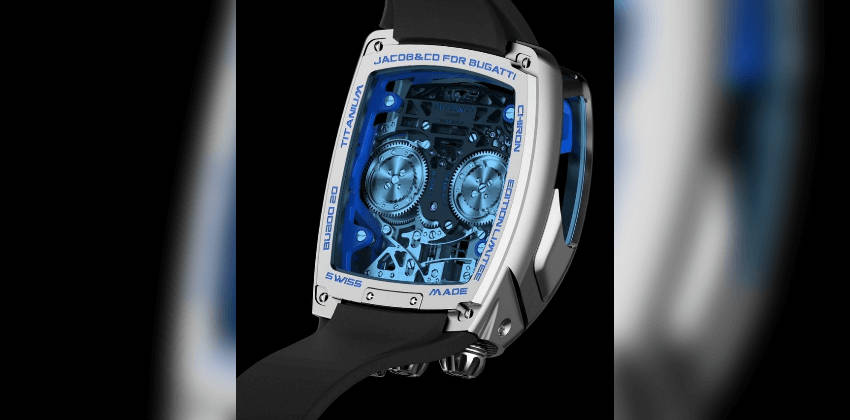 It goes without saying that a watch with an engine modeled after the Chiron would be costly as well. This beautiful, insane watch will start upwards of $280,000 or Php 14.2 million.
Also Read: