BUZZRACK Trekker Roof Rack Universal 35x40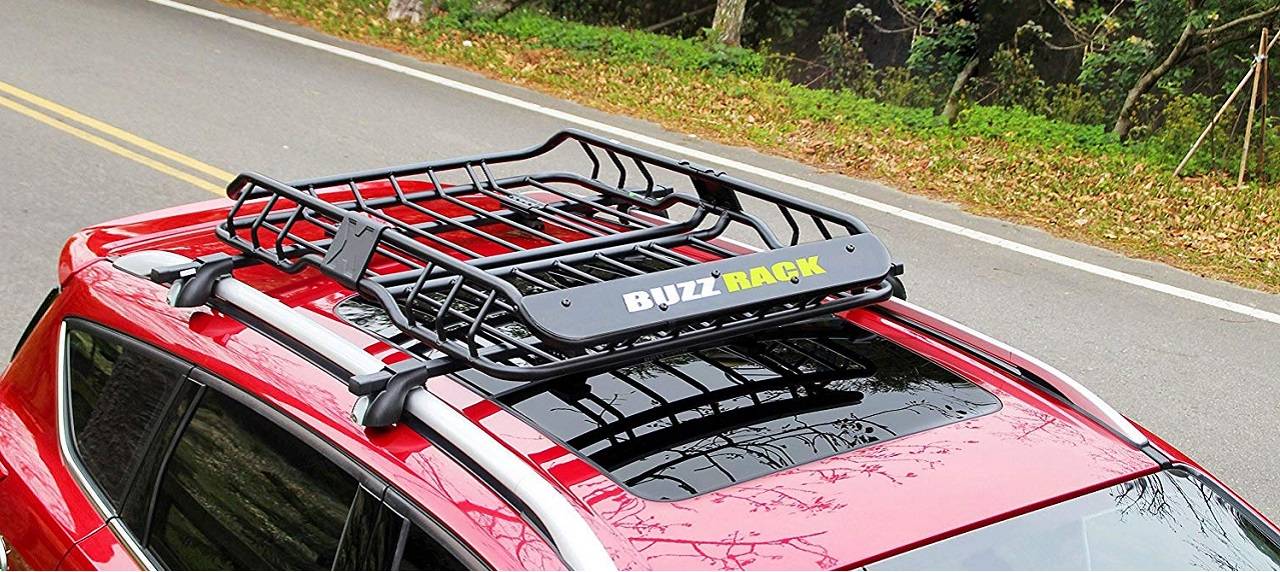 Most vehicles don't have enough space in the cabin for bicycles, surfboards, music equipment, and so on. In city cars and sedans most especially, the only logical place to put these items is on the car's roof, but these heavy items can potentially scratch and dent the roof surface. Even when you've been extra careful in securing them, you never know what could happen on the road that could cause your load to shift and damage your precious paint finish.
This is when having a roof rack can prove extremely useful. By equipping one on your vehicle, you'll have the capability to haul extra stuff.
One such product is the BUZZRACK Trekker Universal Roof Rack. Made of a strong welded steel frame, this product can give you the additional storage space you need to make your vehicle more flexible for haulage. Because it is universal, it fits most roof bars with up to 30mm height and 90mm width, and a center-to-center distance from 50cm to 92cm. It locks to roof bars, so you can rest assured that it will stay securely in place. It's also got a wind deflector that helps reduce wind noise and allow for more aerodynamic travel.
Check out the BUZZRACK Trekker Universal Roof Rack's specifications below:
        

Fits roof bars

: maximum bar width: 90mm / maximum bar height: 33m

        

Dimensions (width x depth x height)

: 120cm x 90cm x 15cm

        

Weight

: 12.5 kg

        

Max load capacity

: 75kg/165lbs

        

Locks to roof bars

: yes
The BUZZRACK Trekker Universal Roof Rack is available at LAZADA.com.ph for PhP14,000. Order it today and experience the hauling convenience that it offers.