Celebrate Michael Schumacher's Birthday and Career with 'Schumacher: The Official App'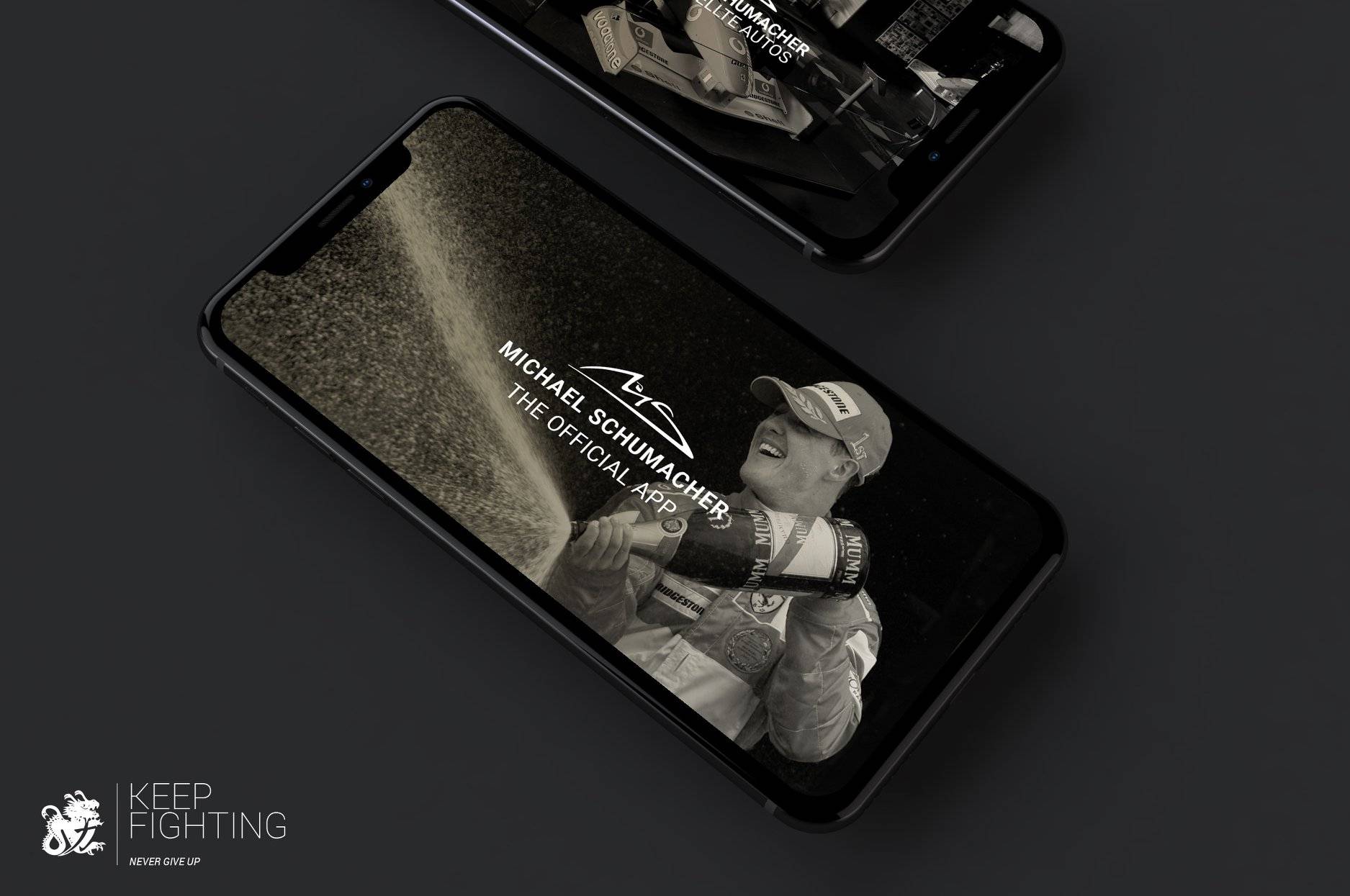 As seven-time Formula 1 World Champion Michael Schumacher celebrated his 50th birthday yesterday, January 3, the Keep Fighting Foundation released 'Schumacher: The Official App.'
Available for Apple and Android devices, the app serves as "a digital Grand Prix of Memories and a virtual museum that celebrates the career of the most successful Formula 1 driver in history in a striking and modern way."
The app also links to the Schumoji, a premium app also available for Apple and Android devices, which gives its users access to emojis of Michael and Mick Schumacher along with stickers, quotes and GIFs that can be shared with others via their social networks. Proceeds from the app will supposedly go entirely to the Keep Fighting Foundation.
The app will reportedly be updated in April to mark the 1000th Formula 1 Grand Prix and in November to mark the 25th anniversary of Schumacher's first World Championship victory which he won on November 13, 1994 with Benetton in a controversial manner following an incident with Damon Hill at the Australian Grand Prix.
The Keep Fighting Foundation is a non-profit organization inspired by the former Ferrari and Mercedes-AMG driver following his skiing accident in December 2013 from which he suffered a serious head injury and has left him incapacitated since.
Below is the statement from Schumacher's family about his 50th birthday and the Official Michael Schumacher App:
---
"We are very happy to celebrate Michael's 50th birthday tomorrow together with you and thank you from the bottom of our hearts that we can do this together. As a gift to him, you and us, Keep Fighting Foundation has created a virtual museum. The Official Michael Schumacher App will be released tomorrow, so that we can review all together Michael's successes. The app is another milestone in our effort to do justice to him and you, his fans, by celebrating his accomplishments. We wish you a lot of fun with it.
"Michael can be proud of what he has achieved, and so are we! That's why we remember his successes with the Michael Schumacher Private Collection exhibition in Cologne, by publishing memories in social media and by continuing his charitable work through the Keep Fighting Foundation. We want to remember and celebrate his victories, his records and his jubilation.
"You can be sure that he is in the very best of hands and that we are doing everything humanly possible to help him. Please understand if we are following Michael's wishes and keeping such a sensitive subject as health, as it has always been, in privacy. At the same time we say thank you very much for your friendship and wish you a healthy and happy year 2019."