Centro Supports Nationwide Modern PUV Caravan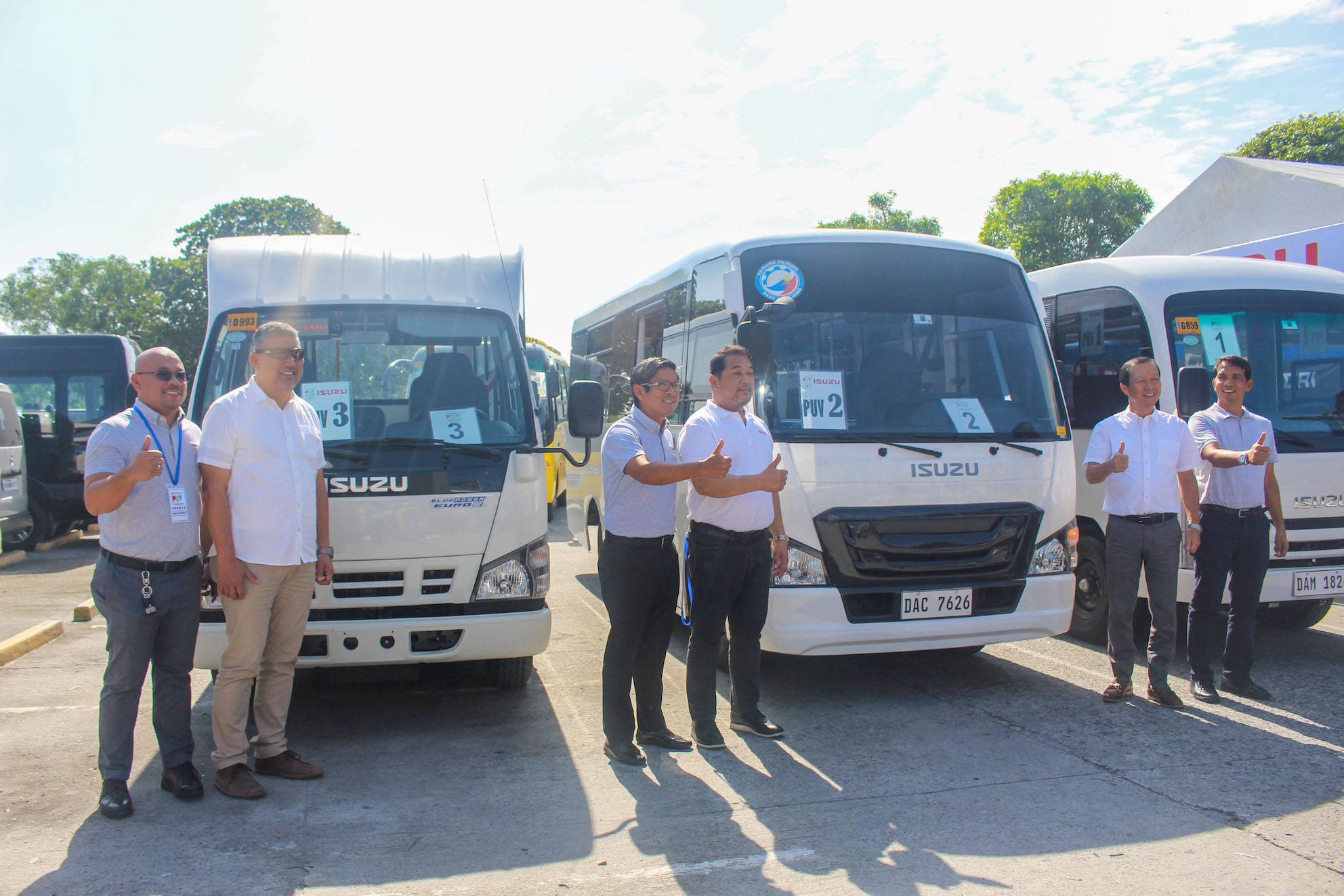 Local truck body builder Centro Manufacturing Corporation expressed its full support behind the nationwide Modern PUV Caravan initiated by the Department of Transportation (DOTr) and the Land Transportation Franchising and Regulatory Board (LTFRB) .
Centro President Raffy Juan said that Centro commends the efforts of the two agencies to bring the PUV Modernization Program down to the grassroots level.
"With the truck platform suppliers as our partners, we will provide the vehicle solutions to the PUVMP by having available all versions of the Modern PUV from Class 1 to 4. These will be showcased during the one-day stops of the Caravan in 32 major cities of the country during the next few months," Juan said.
Dubbed as 'Modern PUV: Arangkada ng Pagbabago Tungo sa Kaunlaran,' the DOTr and LTFRB launched the nationwide Modern PUV Caravan 2019 last July 4.
The Caravan launch at SM Clark Pampanga coincided with the simultaneous nationwide launching by the LTFRB of the new routes for the Modern PUV.
The Modern PUV units in the Caravan will be equipped with the required gadgets such as the automated fare collection system and will be exhibited nationwide for one day each in some 32 cities in Luzon, Visayas and Mindanao. The Caravan schedule will be broken down into four phases and will cover the period from July 2019 to January 2020.
Phase 1 will cover 10 cities in Luzon north of Metro Manila from July to August, Phase 2 will cover 9 cities in Luzon south of Metro Manila from September to October, Phase 3 will island hop six cities in the Visayas in November and Phase 4 will go through seven cities in Mindanao in January 2020.
DOTr Undersecretary for Land Transportation and Infrastructure Mark de Leon described the PUVMP as probably "the biggest non-infrastructure program of the Duterte administration."
"We are happy that in this endeavor, we have the full support of the stakeholders involved like the Truck Manufacturers Association, Chamber of Automotive Manufacturers of the Philippines Inc., Association of Automotive Importers and Distributors, Automotive Body Manufacturers Association of the Philippines, Electric Vehicle Association of the Philippines, Philippine Parts Maker Association, and the gadget suppliers," de Leon shared.