Cheapest Cars in the Philippines You Can Use as a Taxi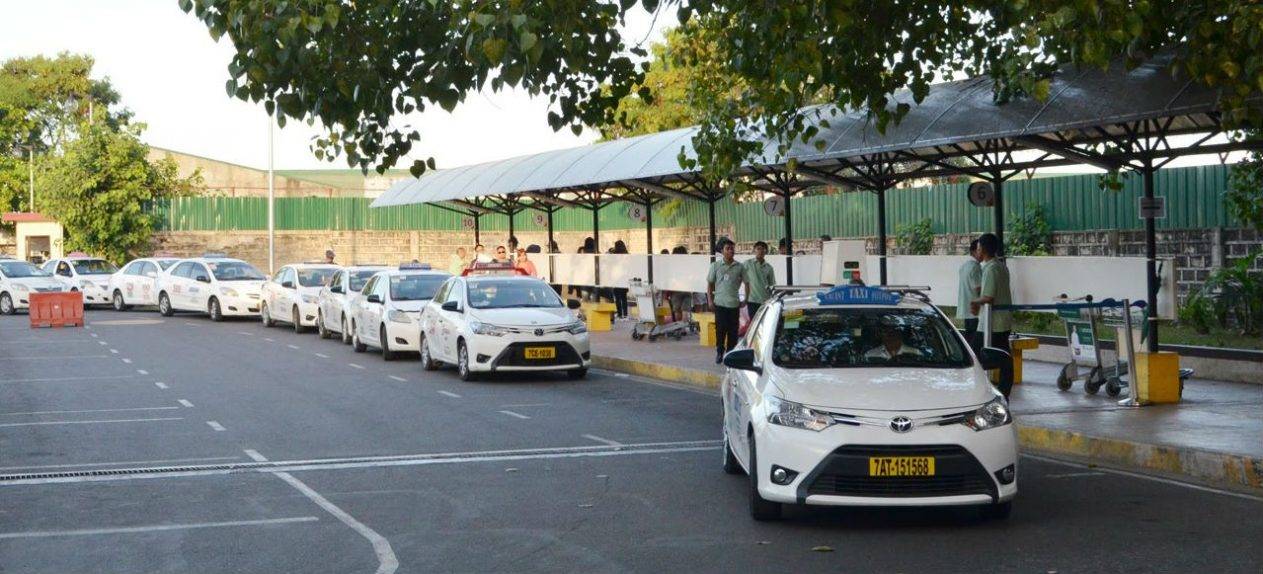 Entering the taxi business? There's a lot to consider when buying a vehicle for taxicab use: reliability, utility, ease of maintenance, etc. But most important of all, affordability. To help you out, we've compiled some of the cheapest cars in the Philippines you can use as a taxi.

1. Isuzu Crosswind XS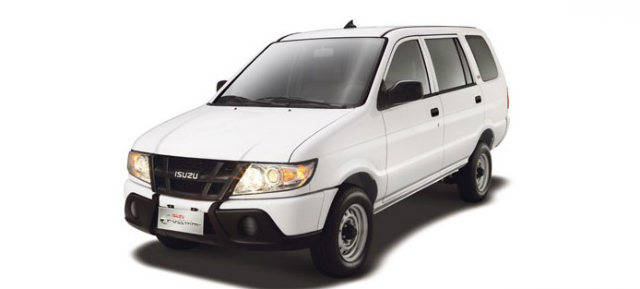 The Isuzu Crosswind XS is also another MPV that fits not only the Filipino families' needs perfectly, but also ticks the checkbox of every transportation tycoon out there. It's an ideal vehicle to use as a taxicab because of its time-tested durability and generous cargo space. Since the XS variant doesn't come with the third-row seats, the rear part of the vehicle has more space for passengers' luggage. Moreover, it also offers seating versatility. The first-row bucket seats with two headrests slides and reclines, while the bench-type second-row seats are foldable.
The Crosswind XS is also equipped with typical convenient amenities in a base model, like a single full mode control air conditioning, an audio system with tuner, MP3, USB, AUX-in and a two-speaker system. However, there's a lack of airbags from its safety features, which is disappointing for its price. For its heart, the Crosswind is powered by a 2.5-liter turbocharged diesel engine.
Engine:
4JA-1L 2.5-liter Direct Diesel Injected Turbocharged engine
Transmission:
5-speed M/T
Power:
84 hp
Torque:
185 Nm
SRP:
P770,000
2. Hyundai Accent 1.6 GL M/T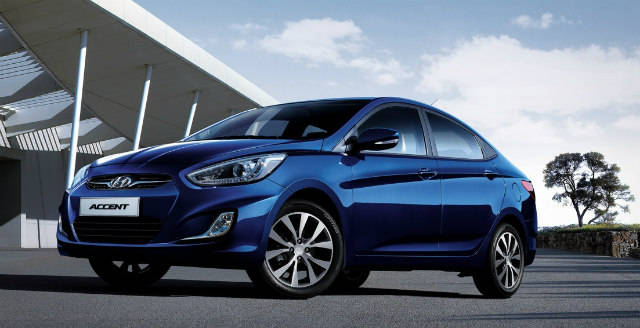 For taxi operators, the Hyundai Accent packs enough features to get by in their daily business. The interior is spacious enough to seat five, with an available 1-DIN AM/FM/CD/MP3 entertainment system with USB port, aux-in and 4-speakers. Unfortunately, take note that the basic trim doesn't come with safety features such as airbags, Anti-lock Braking System, and Electronic Stability Program.
Although if you're looking to seal the deal, let's cut to the chase; the Hyundai Accent's strongest point are its engine performance and frugality. Thanks to its 1.6-liter CRDi diesel engine mated to a six-speed manual gearbox, the Accent can pump 136 PS and 260 Nm of torque, and can give an impressive mileage of 29.41 km/l average rating as per DOE's Fuel Economy Run last year.
Engine:
U-II 1.6-liter CRDi VGT Diesel engine
Transmission:
6-speed M/T
Power:
134 hp
Torque:
260 Nm
SRP:
P748,000
3. BYD F3 1.5 M/T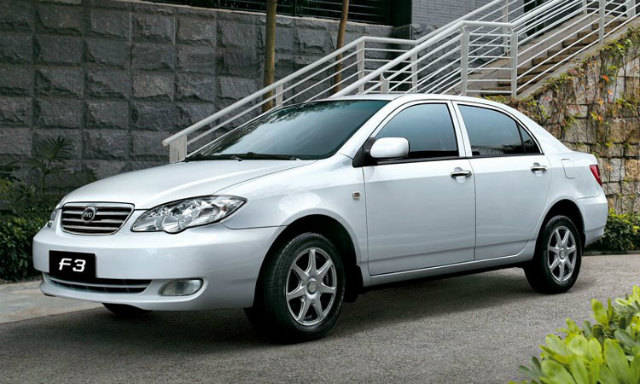 Although not very popular, the BYD F3 is positioned in the country as a taxi vehicle by its distributor SOLAR Transport Automotive Resources Corp. or (STAR Corp.). Going straight to the point, what can you get with less than P700,000? Surprisingly, that's all you'll need for a taxi.
This one comes with useful amenities like two speakers, an in-dash infotainment system with radio and AUX-in, standard front and rear reading lamp, tilt-adjustable steering wheel, and a standard center arm rest. Having a leather upholstery, the driver's side comes with a 6-way manually-adjusted seat, while the front passenger's come with a 4-way adjustment. The rear seat, on the other hand, is a fixed, bench-type. More than that, the F3 is specifically built like a taxi, so it's also equipped with a standard roof light connector and taxi meter connector. Luckily, it doesn't skimp on safety features as this vehicle comes with a standard side impact beam, a standard seatbelt reminder, ABS with EBD, 3 pt. seat belts for driver, front passenger and rear sides, and 2 pt. seat belts for the rear middle.
Engine:
BYD 483QE 1.5-liter, 4-cylinder, SOHC engine
Transmission:
5-speed M/T
Power:
107 hp
Torque:
145 Nm
SRP:
P698,000
4. Mitsubishi Adventure TX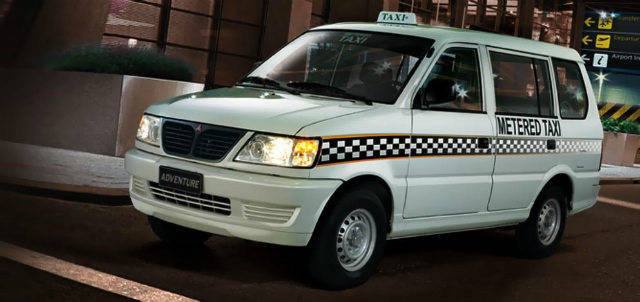 The base trim of the Adventure is specifically marketed by Mitsubishi towards the taxi fleets. In fact, if one goes to their website, one will see that the Adventure TX is presented with taxi-like decals. But how exactly does it fair? For one, the Adventure TX offers a good amount of legroom with a 2620 mm wheelbase length and a generous space for passengers' luggage just like the other bigger models in this list. Second, it has a 2.5-liter diesel engine that can deliver 75 hp and 149 Nm of torque.
The Adventure TX also has common features like a two-speaker system and a 1-DIN single in-dash audio system that can play radio and MP3 and with SD slot, AUX-in and USB port. And unfortunately, like the others in this list, Mitsubishi failed to bring airbags in the Adventure, so customers will just have to make do with its side impact beams, 3 pt. ELR driver and front passenger seatbelt and 2 pt. lap belts at the second row.
Engine
: 4D56 2.5-liter In-Line Diesel engine
Transmission:
5-speed M/T
Power:
75 hp
Torque:
149 Nm
SRP:
P690,000
5. Toyota Avanza 1.3 J M/T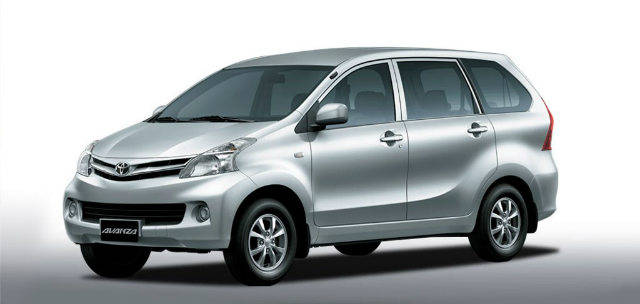 The Avanza is truly a multipurpose vehicle, because other than being a great choice for a family car, this one can also be a good pick for taxi businesses. Aside from its affordability, the Avanza provides a spacious trunk, so passengers with large luggage can be catered to. Feature-wise, the basic trim can seat five people, with basic amenities equipped like a manual air conditioning, CD/MP3 player with AUX-in, USB port and 2 speakers. However, you'll be glad to know that the Avanza also offers a lot of safety features like driver and passenger airbags, ABD with EBD, rear door child lock protection and ISOFIX child restraint system.
Engine:
1NR-VE 1.3-liter DOHC, Chain Drive engine with Dual VVT-i
Transmission:
5-speed M/T
Power:
95 hp
Torque:
121 Nm
SRP:
P675,000
6. Kia Rio 1.2L LX 4DR M/T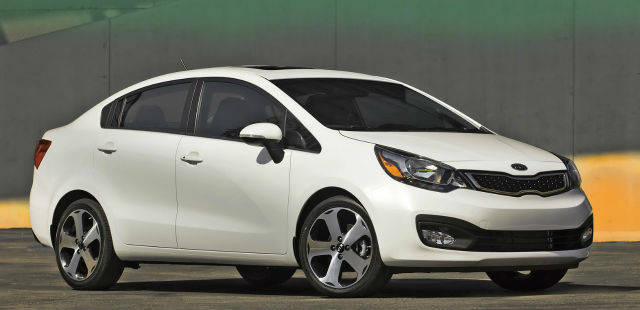 This one just have the basic necessities to ferry passengers to their destination. Like other lowest trim models in its class, it's stripped down to its very base, eliminating safety features like airbags, keyless entry, and ABS. For convenience and entertainment, you can get the standard tilt-adjust power steering, power front windows, and a single in-dash CD, tuner, MP3, WMA, entertainment system with AUX-in port and four speakers.
However, the Rio sedan is as stylish as it is well-equipped for everyday driving. What it lacks in features, it compensates for in its style and room. For less than P700k, you get to have a stylishly-designed vehicle inside and out, with a 1.2-liter gas engine under the hood and built with a spacious trunk and a spacious cabin enough to seat five comfortably.
Engine:
Kappa 1.2 Gasoline engine
Transmission:
5-speed M/T
Power:
86 hp
Torque:
120 Nm
SRP:
P635,000
7. Toyota Vios 1.3 Base M/T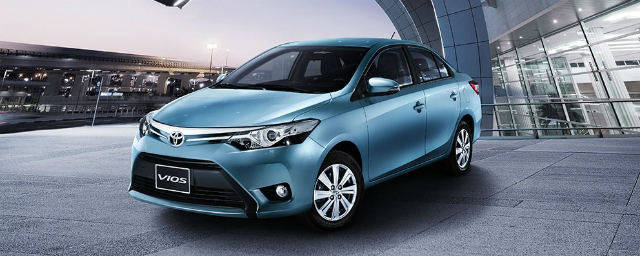 With how best-selling this particular passenger vehicle is among Filipinos, you'll probably spot one or two every time you look for them. Countless Vios have been taking over the roads, and its recipe for success isn't exactly rocket science. Mainly, the Vios does its job of bringing passengers from point A to B without any trouble.
Contrary to the negative stereotype that surrounds taxis and Vios, associating them to each other is not exactly a bad thing. Remember, some taxis operate nearly all day, so that in itself is a testament of how reliable and durable the Toyota Vios is. Additionally, its affordability, fuel economy, availability of parts and low maintenance cost make it a hit not only among taxi operators, but also for those looking for a practical car.
Engine:
1NR-FE 1.3-liter 4-cylinder, In-Line, DOHC, Dual VVT-i engine
Transmission:
5-speed M/T
Power:
98 hp
Torque:
123 Nm
SRP:
P599,000
8. Mitsubishi Mirage G4 GX 1.2 M/T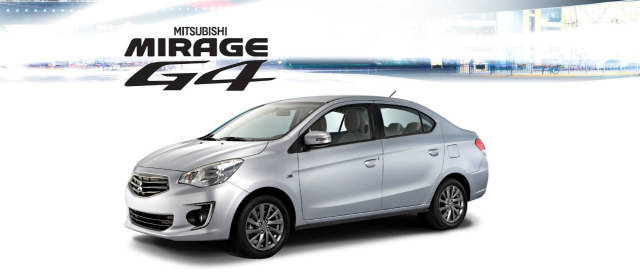 What makes the Mirage G4 a great pick for a taxi cab is that it has a nice set of features for its price tag. For the base trim, it comes with an electronic-type power steering with tilt adjustment, 1-DIN in-dash MP3 player and tuner with AUX-in, USB port and 2 speakers. On the other hand, its safety features include driver and passenger airbags, two 3 pt. ELR seatbelts with pretensioners at the front, and two 3 pt. ELR seatbelts and a lapbelt at the rear. Additionally, the Mirage G4 can achieve an excellent mileage of up to 21 km/L with its 1.2-liter DOHC Mitsubishi Innovative Valve-timing Electronic Control System (MIVEC) engine.
Engine:
3A92 1.2-liter, 3 In-line, DOHC, MIVEC Gasoline engine
Transmission:
5-speed M/T
Power:
77 hp
Torque:
100 Nm
SRP:
P573,000
9. Swift Dzire GA 1.2 L M/T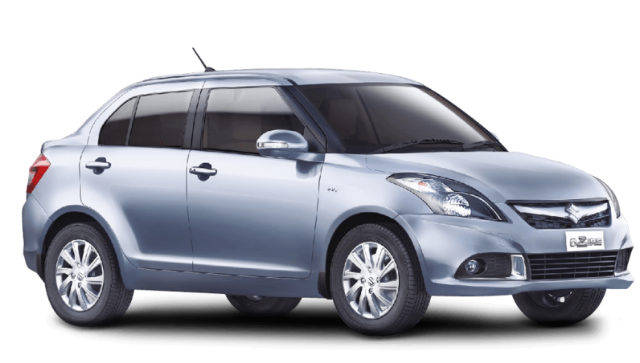 Thankfully, the Swift Dzire is as desirable as its name suggests. From styling to performance, the Dzire can give a refined, classy, and an overall pleasant drive. Feature-wise, this one comes with a generous 314 liters of trunk space, a 1-DIN audio system with 2 speakers, and a rear roof-mounted antenna. Although there's a lack of certain features for the lowest trim level, like power windows, door locks and side mirrors, tachometer, fuel consumption gauge, ABS, and remote keyless entry system. Like other sedans, the Dzire also seats five, but what's surprising is that the base trim comes with dual airbags – aside from child-proof rear door locks, immobilizer, side impact beams and defogger – for its price.
Engine:
K12M 1.2-liter DOHC 16V with VVT
Transmission:
5-speed M/T
Power:
87 hp
Torque:
114 Nm
SRP:
P568,000
10. Tata Indigo Diesel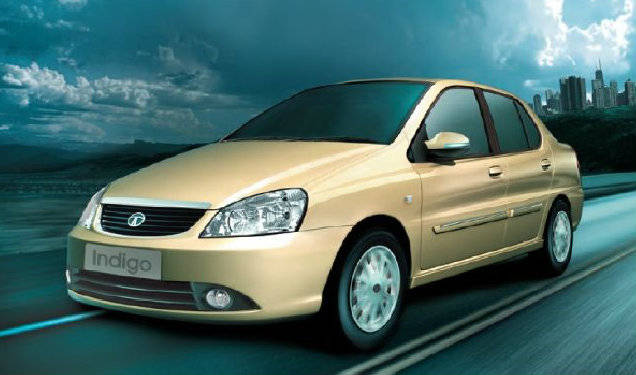 During its official launch three years ago, the Tata Indigo was proudly marketed as the next standard for taxi cabs. It's a daring statement, but not without good reasons. The Indigo is equipped with a 1.4-liter diesel engine that's linked to a 5+1 speed manual transmission. While capable of dishing out 69 hp and 135 Nm of torque, this car also proves to be fuel-efficient, which is one of the things that buyers should consider when choosing a vehicle for a transportation business. But not only does it return an impressive fuel economy of 20 km/L, most importantly it's packaged in the most budget-friendly price tag in this list –  just a little more than half a million pesos.
Engine:
1.4-liter 475 IDI TCIC Diesel engine
Transmission:
5+1 speed M/T
Power:
69 hp
Torque:
135 Nm
SRP:
P525,000