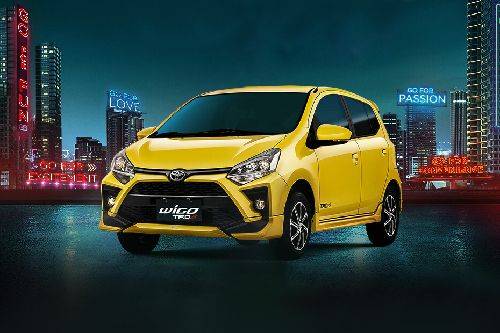 Toyota Wigo
DP: ₱113,600
EMI (₱9,744 x 60 Months)
SRP : ₱568,000 - ₱700,000
Toyota Wigo 2022 Price Philippines
Toyota Wigo price in Philippines starts at ₱568,000 for base variant 1.0 E MT and goes upto ₱700,000 for top variant 1.0 TRD S AT. Checkout 2022 Wigo price list, variants, EMI's and available promos.
Toyota Wigo 1.0 E MT

₱568,000

Best Offer

DP ₱78,600

EMI (₱11,428 x 60 Months)

View Promo

998 cc, 65 hp, manual, Gasoline

More Offer

Toyota Wigo 1.0 G MT

₱623,000

Best Offer

DP ₱84,600

EMI (₱12,534 x 60 Months)

View Promo

998 cc, 65 hp, manual, Gasoline

More Offer

Toyota Wigo 1.0 G AT

₱658,000

Best Offer

DP ₱62,000

EMI (₱14,263 x 60 Months)

View Promo

998 cc, 65 hp, automatic, Gasoline

More Offer

Toyota Wigo 1.0 TRD S AT

₱700,000

Best Offer

DP ₱95,000

EMI (₱14,083 x 60 Months)

View Promo

998 cc, 65 hp, automatic, Gasoline

More Offer
Toyota Wigo Price Philippines
Big Saving!!
Save upto 51% ! Find the best deals on used Toyota Wigo in Philippines
Toyota Wigo Owner Reviews
Based on
18 Customer Reviews
Toyota Toyota Wigo Reviews
Affordable and practical

If you are someone who has to travel to work through heavy traffic every day, then the Toyota Wigo is the best choice as your daily car. The large wheelbase of this car makes it very roomy on the inside, even though it doesn't look so from the outside. There is a good amount of moving space inside the cabin for all the passengers, hence you can sometimes use it to travel with your family. The compact dimensions of the car coupled with its responsive steering make it a great car to drive around in the city. I find it very easy to cut through the traffic, thanks to the peppy engine and small size of the car.

Steven Tuesday May 17, 2022 19:17:27

A perfect package

I have a family of four, and my last car wasn't that comfortable for us to hop in together. That's why I had been looking for a car that would fit my family comfortably without overburdening my budget. And after carrying out multiple searches, I found a Toyota Wigo. Well, the car was nothing less than the missing piece of the frame I had been searching for. Fitting in my budget and facilitating my family well, I feel happy to own it. Moreover, the maintenance cost is also not that high, making it a perfect package for someone like me.

Brian Tuesday May 17, 2022 19:15:52

Best for beginners

I am a new owner of a car and usually ride a commuter bike. For my first bike, most of my relatives suggested I buy a Suzuki Swift, my friends recommended a Honda. But at the end of the day, I chose the Toyota Wigo. Honestly, with the base model priced at just PHP 600,000, it is one of the most affordable hatchbacks available. The reason I chose the Wigo is that it is both affordable as well as efficient on the expenses front. The fuel consumption is very low and saves a lot on bills.

Kenneth Tuesday May 17, 2022 15:14:23

An ideal commuter

If you commute on a regular basis, the Toyota Wigo is an excellent choice. I've been using the Wigo for my everyday business commute and found it to be incredibly inexpensive and simple to drive. One significant advantage of having this hatchback is that it has a tiny shape that allows you to simply manoeuvre it around the streets or park it in tight locations where a sedan or SUV would not fit. Second, the engine is fairly strong and produces a lot of power while using very little gasoline. The ride quality is also pretty impressive. It is one of the most practical rides in the Philippines. I would recommend this fascinating ride to all car enthusiasts.

Isagani Tuesday May 17, 2022 15:13:51

Extremely Practical

The Toyota Wigo is indeed a very useful and popular vehicle, which can be found in almost every street and showroom in the Philippines. In my opinion, no matter in terms of practicality or features, there is nothing better than Toyota Wigo. Plus, its internal design is also impressive, exceeding my expectations, and the result is completely opposite to what I expected. Very spacious and roomy on the inside along with practicality and equipped with incredible features.

Chris Monday Aug 30, 2021 08:53:28
Toyota Wigo News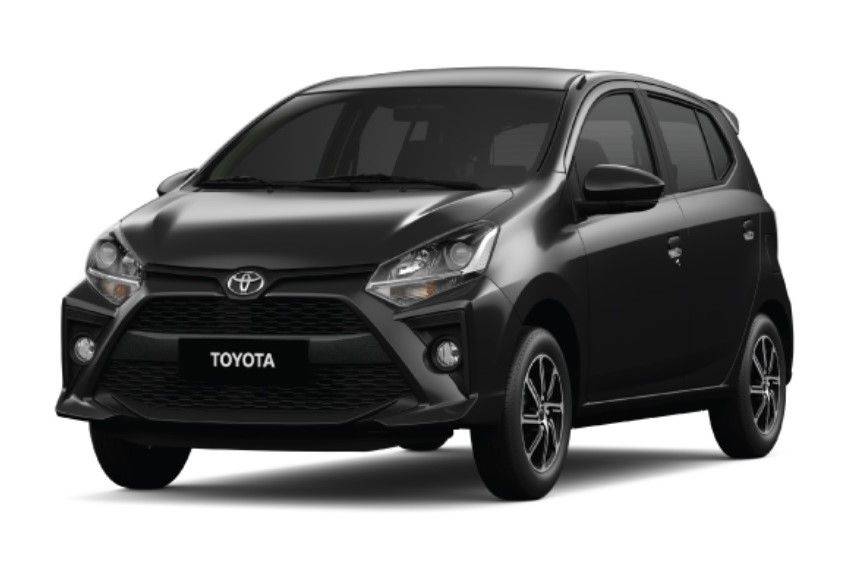 We go inside the Toyota Wigo
Today, carmakers take a more different approach to basic transportation than they did, say, 10 years ago. To satisfy the...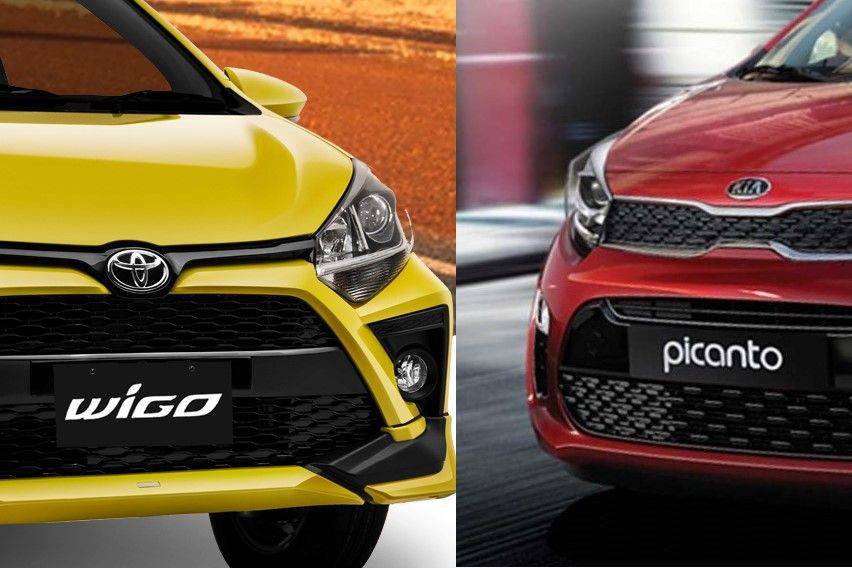 Automotive News
Toyota Cars
Toyota Cars

Find Second Hand Cars By City
Compare Toyota Toyota Wigo with Alternatives
Second Hand Cars Similar to Toyota Toyota Wigo
8 Used Cars Available

Starts @ ₱418,050

169 Used Cars Available

Starts @ ₱625,000

4 Used Cars Available

Starts @ ₱355,000
Second Hand Toyota Cars
Second Hand Toyota Cars
121 Used Cars Available

Starts @ ₱898,000

342 Used Cars Available

Starts @ ₱488,000

7 Used Cars Available

Starts @ ₱1.8 Million

58 Used Cars Available

Starts @ ₱228,000

23 Used Cars Available

Starts @ ₱938,000
Second Hand Toyota Toyota Wigo by Budget
Under P500,000
Under P1,000,000
Used Toyota Toyota Wigo Under P500,000
41,804 KM, Petrol, 1.0 G AT

46,923 KM, Petrol, 1.0 G AT

77,857 KM, Petrol, 1.0 G AT

73,352 KM, Petrol, 1.0 G AT

75,818 KM, Petrol, 1.0 G AT