Cleanfuel Aggressively Expands Retail Stations in South Luzon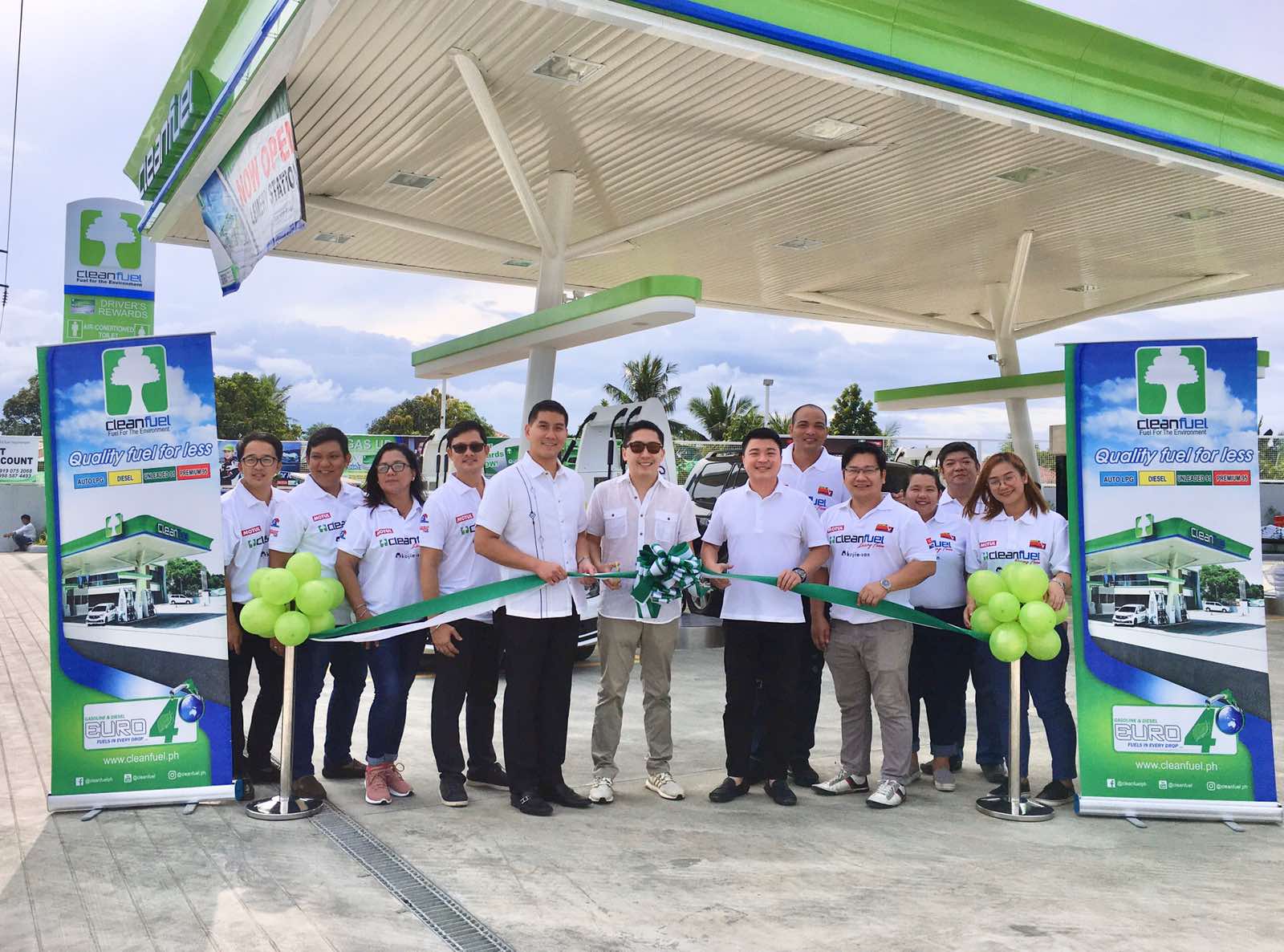 Independent oil company Cleanfuel is showing aggressiveness in their expansion program as they have opened their 60th retail station for this year. Cleanfuel executives led by Ralph Atienza, Vice President of Cleanfuel; Mark Anthony Lao; and Marco Atienza, Director of Cleanfuel the inauguration of their Lemery, Batangas station. Currently, the newly-opened station is the 10th for Cleanfuel in the region, thereby expanding brand footprint in the area. Strategically located at Calaca Highway in Barangay Bucal, Lemery, Batangas, the 1,400-square meter station offers top-quality fuel including Clean91, Premium 95 gasoline, and Euro-4 diesel—all designed to deliver excellent mileage and high performance to any vehicles.
The company, which is known for providing "Quality Fuel for Less," is eyeing to add another station in Calaca Batangas this month. With a target to open 100 stations nationwide in two year's time, the Cleanfuel leadership will be opening four more before the year ends.
Last week, Cleanfuel president Bong Suntay spearheaded the opening of their latest fuel station in C3 Road, Dagat-dagatan, Caloocan City. Suntay said that they will soon open retail stations in Mayon, Quezon City, Bagumbong, Calaca (Batangas), Cainta, and Santa Rosa (Laguna).
"This is part of our main strategy to increase brand presence and serve the needs and demands of each city," explained Suntay.