Cleanfuel Eyes 100th Station Opened by 2021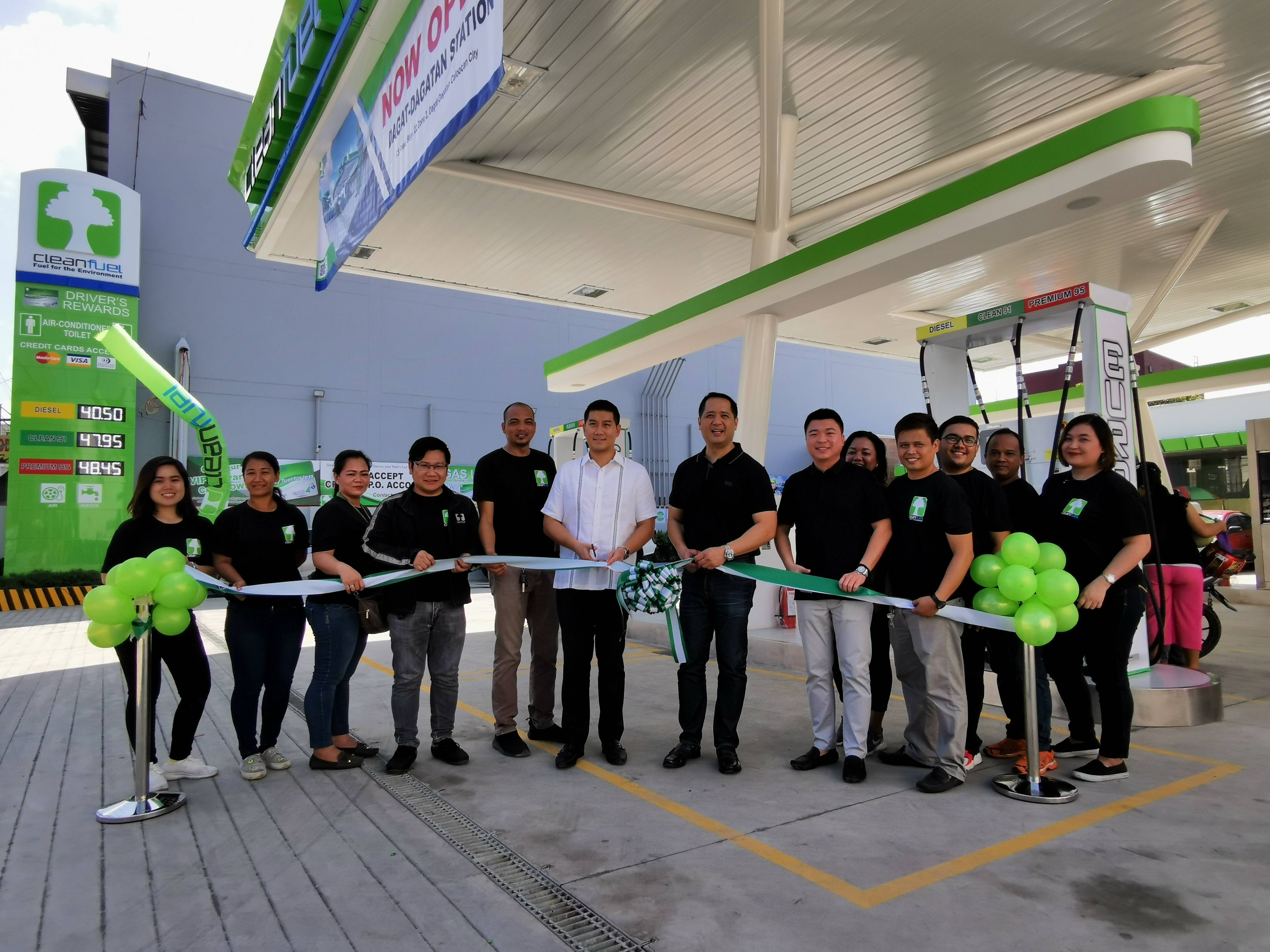 The leadership of indepent fuel company Cleanfuel is eyeing to open its 100th station in two year's time.

Cleanfuel president Bong Suntay made the statement told CARMUDI PHILIPPINES during the opening of their latest fuel station in C3 Road, Dagat-dagatan, Caloocan City.
Cleanfuel is eyeing to close the year with 64 stations nationwide. "This year, our goal is to finish strong and saturate our business in Metro Manila and the Southern Luzon region. This includes putting more strategic retail stations in Mayon (Quezon City), Lemery (Batangas), Bagumbong, Calaca (Batangas), Cainta, and Santa Rosa (Laguna). This is part of our main strategy to increase brand presence and serve the needs and demands of each city," Suntay said. Cleanfuel offers top-quality fuel and lubricants including Clean91, Premium 95 gasoline, Euro-4 diesel, and AutoLPG—all designed to deliver excellent mileage and better performance to your vehicles. The Cleanfuel Dagat-dagatan station, located at northwest section of Circumferential Road 3 (C3), the newly-opened station will cater to the growing number of private and commercial vehicle owners in the area. Suntay said that the establishment of the station is timely as Caloocan is becoming one of the premier cities. "It is now considered to be one of the powerhouse cities with a booming economy associated with a stable expansion of businesses and industries. We are glad that we are now helping to generate income and employment in driving the growth of the city." With the current construction of NLEX Harbour Link C3, the station in Dagat-Dagatan is expected to drive more volume of sales coming from commercial trucks, transport vehicle traders (heavy equipment) and cargo haulers in the high-traffic capital district. Suntay revealed that the demand in Caloocan is rising, especially with the upgrade of infrastructure in the area. "Our new station on C3 Road, Dagat-Dagatan will be the central concentration of commercial trucks and cargo shippers passing directly towards north of Manila and Malabon and Navotas to the west and Quezon City bound east. We are beyond grateful with our customers and partners who trust our brand and support Cleanfuel towards our ladder to success," said Suntay. "This is a great opportunity for us to bring and bridge our business in Caloocan ,especially in C3 Dagat-Dagatan, and allow them to experience our excellent customer service, top-notch facilities, and quality cost-efficient products. In the end, we always want to point them back to the three core essentials of Cleanfuel," he added. Further, the new station in Dagat-Dagatan in C3 Road is targeting to consume at least double-digit growth in terms of volume transactions daily. "We are a company that values growth every day. As we open our C3 station, we're optimistic that we can exceed our daily target and guarantee customers that they are getting all the benefits from Cleanfuel," he claimed. Recently, the company has forged a partnership with Motul Philippines who has blended a special Multigrade Plus 15W40 for Cleanfuels customers. "We are happy that Motul selected Cleanfuel to be their partner in providing quality motor oil which has been trusted world wide not only by private car owners but also by race car drivers and mechanics for their race vehicles and supercars as well," cited Suntay.
Read All
Featured Articles