Cleanfuel, Ride PH Ink Partnership for Annual Moto Heritage Event Weekend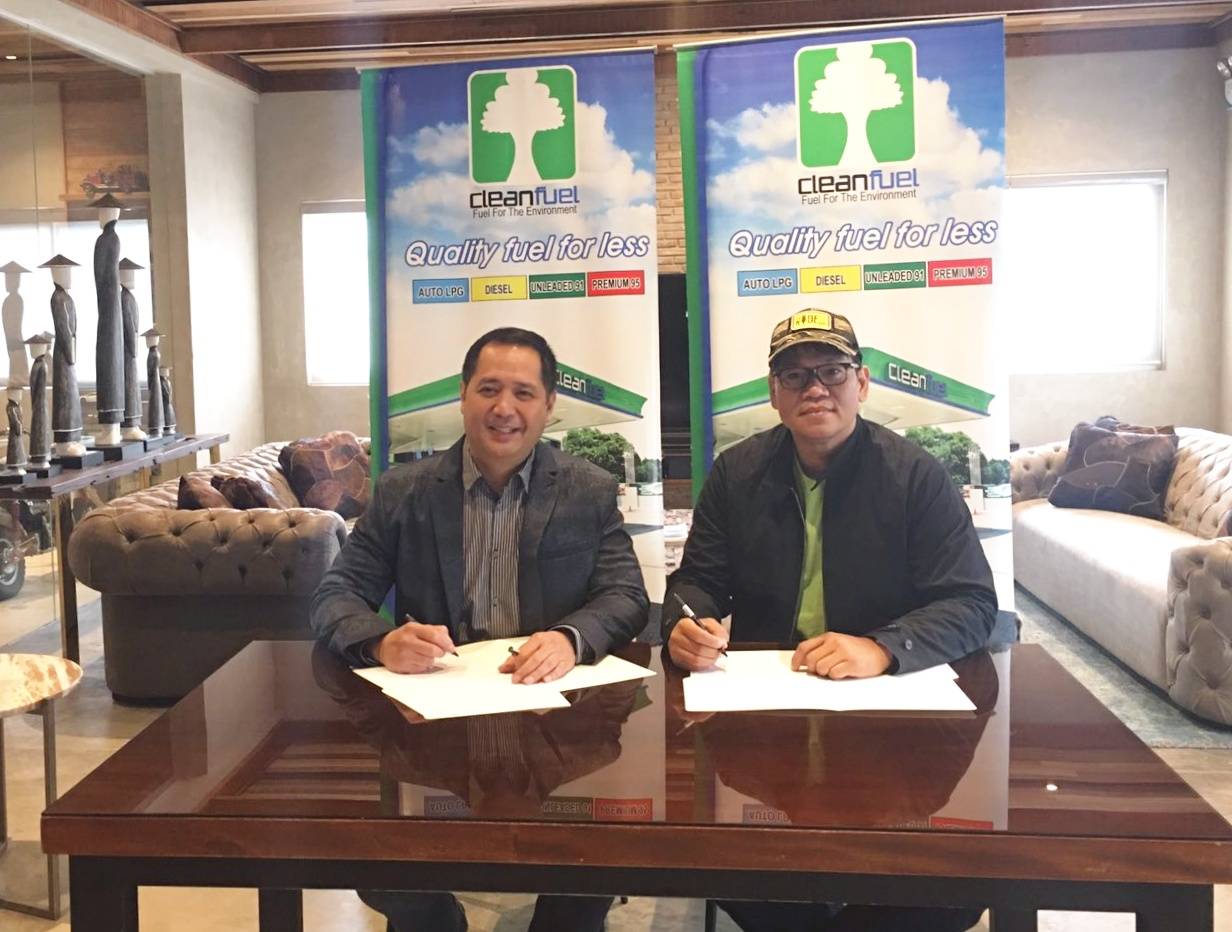 Independent fuel company Cleanfuel and Jay Taruc's Ride PH has formally forged partnership for the Philippine Moto Heritage Weekend.
Slated on September September 28 to 29 at the Metrotent Convention Center in Metrowalk Plaza Meralco Avenue, Pasig, the event will feature the rarest and most valuable vintage motorcycles in the country, as well as carefully and meticulously restored bikes from the bygone days.
Aside from that, the Moto Heritage Weekend is also the culmination venue for the Distinguished Gentleman's Ride global initiative, a yearly fundraising event that raises awareness for prostate cancer and male suicide prevention.
Jay Taruc, multi-awarded journalist and the man behind Ride PH, said: "The Philippine Moto Heritage Weekend will be bigger this year for several reasons. Aside from hosting the after-ride party and program for the annual Distinguished Gentleman's Ride, it will also be the venue for the first-ever Ducati Scrambler Day, which will be a whole different party in itself, to celebrate the remarkable lineage of the iconic Ducati Scrambler line."
Taruc, who was also a motorcycle columnist for then-CARMUDI MAGAZINE PHILIPPINES explained, "This year also marks the second anniversary of Ride PH as the only television show covering the latest trending topics and issues concerning the local motorcycle community and beyond."
"We are happy to be partnering with Cleanfuel as one of our fuel partners in providing high-quality and cost-efficient fuel to more Filipino riders and motorists. Their products and our initiatives are a perfect match not only to provide better economy but also to ensure that the restored bikes participating in this event are always in pristine condition," Taruc added.
For his part, Cleanfuel President Bong Suntay expressed his full support on behalf of the company
According to him, it has "brought back memories" of the vintage motorcycles he marveled at in the past.
"Our participation with Moto Heritage Weekend is our way of showing how we appreciate and value our heritage bikes from the past. It's always good to see vintage motorcycles and learn about their history, design, and most importantly, their heritage," said Suntay.
"With the growing number of motorcycles in the country, it's very timely that we--motorists (commuters, pedestrians, riders)--work to create more awareness and better safety measures on two-wheels. We're glad that this activity is not only a showcase of vintage bikes but also a platform to unite bikers and rally behind road safety," he added.
Cleanfuel is the official fuel partner of Moto Heritage Weekend. The company, which started as an AutoLPG provider in Manila, now provides motorists with a wide range of quality fuel products such as Clean91 (Unleaded), Premium 95 and Euro-4 diesel.
During the event, Cleanfuel will display vintage bikes together with the motocross bikes of PH Namssa Supermoto champ and Cleanfuel Rider Kenneth San Andres, who gained fifth place at the recently concluded 2019 SuperMoto Taiwan in Tai Chung, Taiwan. At its booth, Cleanfuel will also give free VIP Rewards card for those who would sign-up and registered.
Aside from the display, participants can join the two-day vintage and restored motorcycle contest. Entries will be judged by select industry professionals and the best ones will be awarded at the event's finale. Participants and visitors get to enjoy raffle prizes, giveaways, and entertainment courtesy of live bands.