CleanFuel's Yamada Bags 2 Wins in 2019 Giti Formula V1 Challenge Round 1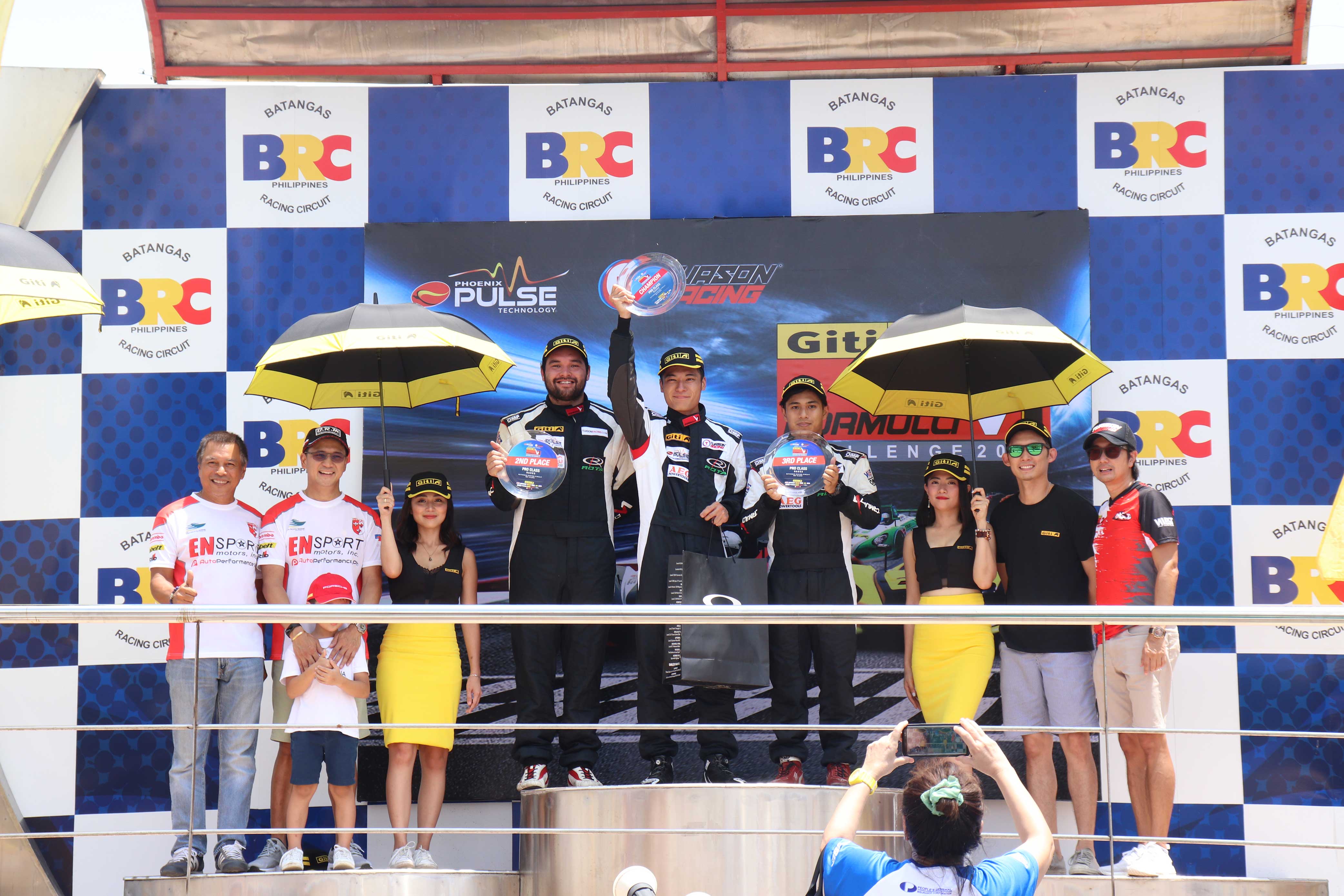 It was a very strong start for Team CleanFuel at the opening round of the 2019 Giti Formula V1 Challenge.

This after Pro Class driver Ryo Yamada bagged not just one, but two victories at the highest form of motorsport to-date locally.

Before his two top podium finishes, Yamada placed second in time trial, a fraction of a second behind Estefano Rivera of Team Toyota Otis/Obengers, who had the best lap of 1:50.178.

Rivera and Yamada was joined by Ensport/Fourth Floor Racing's Stefan Ramirez in 3rd with a best lap time of 1:51.252.

In Race 1, Yamada showed his mettle and snatched the victory away from Rivera, while Ramirez was at steady third place.

Race 2 was no different as Yamada maintained his first place win ahead of his co-podium finishers. Second and third place was a different tune though with Ramirez finishing the race after Yamada, and Rivera trailing on third.

For third and final race for Pro Class on the final day, lady luck sang a different tune with Cleanfuel Racing's Dominic Roque not finishing the race after crashing on Lap 4 and Yamada managing to finish on fourth spot.

Since there were slight drizzles that day, drivers had to run on a more challenging track because of slippery road conditions.

Aside from that, drivers have to endure the reverse grid challenge.

In the end, Rivera finished the race in top spot, followed by Raymond Ronquillo of Frontrow Racing and Finland national Jussi Hoikka of Growl Thule Racing Team for second and third spot, respectively.