Completion of Estrella-Pantaleon, Binondo-Intramuros Bridges still on schedule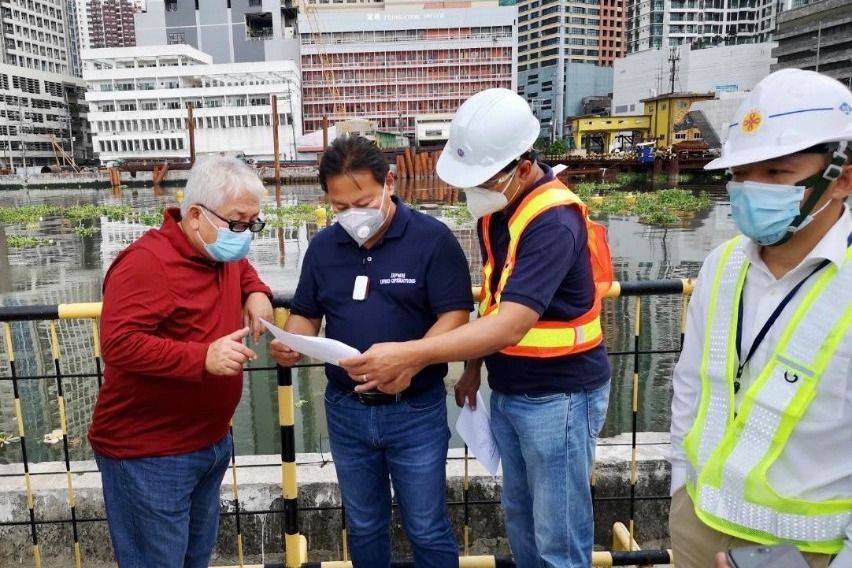 The leadership of the Department of Public Works and Highways (DPWH) is positive that the completion of the Binondo-Intramuros and Estrella- Pantaleon Bridges will still be on schedule despite the slowdown of work brought about by COVID-19 quarantine restrictions.
Public works Secretary Mark Villar gave the assurance following the report from Undersecretary for Unified Project Management Office (UPMO) Operations and Technical Services Emil Sadain. According to Villar, the December 2020 completion of Estrella-Pantaleon Bridge Project and the Binondo-Intramuros Bridge Project for March 2021 is still achievable.
When completed, these two bridges will boost the 30 existing ones across Pasig River, Marikina River and Manggahan Floodway, which will help lessen traffic on major roads in Metro Manila, EDSA included.
The report came after Sadain, together with Project Director Virgilio Castillo of UPMO Roads Management Cluster 1, inspected the two bridge projects crossing Pasig River.
Sadain claimed that that Estrella-Pantaleon Bridge Project is currently at 56 percent completion, while the Binondo-Intramuros Bridge Project is at 36 percent.
The Estrella-Pantaleon Bridge is currently undergoing the pouring of abutment foundation. On the other hand, the foundation of the Binondo side downramp for the Binondo-Intramuros Bridge has ongoing piling of works for its foundation and come September, the steel bridging frame for the main bridge will be installed.
"Although we have other urgent projects during this time of pandemic, we want to ensure everyone that these bridge projects are being rushed for completion to serve the public, Sadain said.
Photos from Department of Public Works and Highways
Also read:
Estrella-Pantaleon Bridge to be Closed Starting January 19
DPWH Reopens Marcos Bridge in Marikina