Costly Catastrophe: Pagani Huayra BC and Porsche GT2 RS Collide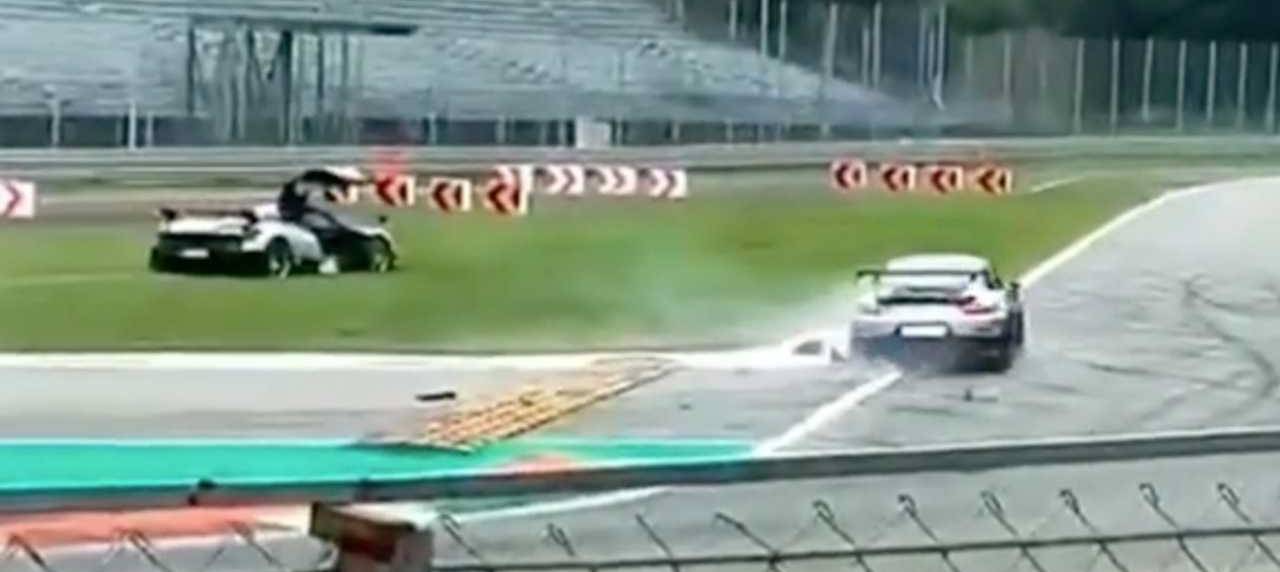 Want to see millions of dollars disappear right before your very eyes? Then watch this video of a Porsche 911 GT2 RS ram into a Pagani Huayra BC, with both cars ending up with some serious damage.
A post shared by ✮ ✮ (@varryx_) on
As the Instagram post suggests, the incident occurred last Sunday, October 6, at Italy's Monza race track during turn one. As seen in the video, the Porsche enters the turn a lot faster than it should before it crashed into the Pagani, though it's difficult to ascertain whose fault it is without much background info.
It's worth noting that the Huayra BC looked like it was pacing itself, crossing from the outer to the inner tracks prior to the crah. Perhaps the Huayra's driver made a sudden swerve, after which the Porsche driver couldn't do anything to avoid the collision.
Fortunately, despite the passenger door swinging open on the Pagani and the Porsche's left façade ruined, no individuals were said to have been injured by the crash.
The same thing can't be said about the wallets of the owners though, which could very well feel a lot lighter soon given the given the USD3.5 million and USD300,000 price tags on the Pagani and the Porsche, respectively.
https://www.youtube.com/watch?v=W-QvtNQvyuI