Daimler AG Annual Shareholders Meeting Focuses on Cutting Costs to Boost Profits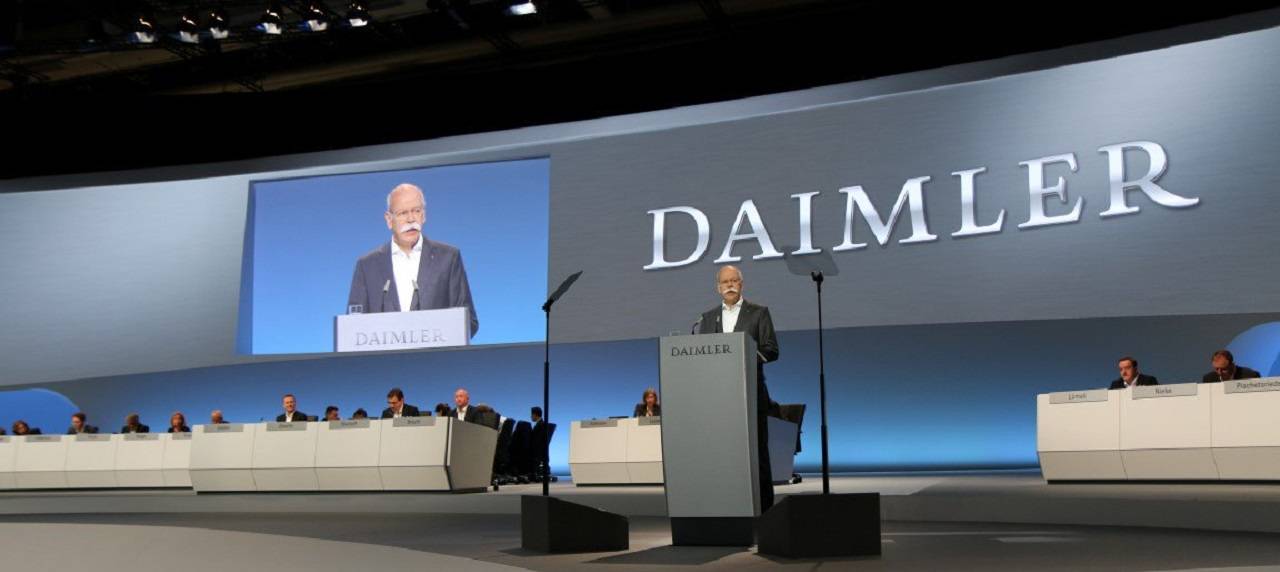 Daimler AG, the car manufacturer behind Mercedez-Benz, saw its Chairman of the Board of Management of Daimler AG and Head of Mercedes-Benz Cars, Dieter Zetsche, step down from his position at the end of the company's Annual Shareholders' Meeting Wednesday, May 22.
"Daimler has made significant progress in recent years, although we are not satisfied with the latest quarterly results and the share price," Zetsche said during his outgoing speech. "We have initiated the greatest change in our history. This transformation is in full swing and it encompasses our products and technologies as well as our business model and corporate culture."
Zetsche, who spent 13 years in the position, is being replaced by Ola Källenius, formerly head of Group Research and Mercedes-Benz Cars Development. Källenius's primary goal for the company is to develop a cost-cutting program to reach profit margin targets. He assumes the vacated job position immediately after the meeting.
"With Ola Källenius, we are appointing a recognized, internationally experienced and successful executive from within the Group, who can also inspire people for a cause, as Chairman of the Board of Management and Head of Mercedes-Benz Cars," said Manfred Bischoff, Chairman of the Supervisory Board of Daimler AG. "At the same time, we are relying on the proven dual responsibility with the Chairman of the Board of Management also heading Daimler's largest division."
Even before his appointment, Källenius has been hard at work months in advance on a cost-cutting initiative that he calls 'Move,' with a working plan expected to be completed in the summer.
Earlier this month, Källenius mentioned that Daimler will drastically reduce the development costs of new Mercedes-Benz cars by 2025, and will improve its partnerships with other carmakers as a measure to improve profit margins.