DJ Khaled Now on Waze to Pump Up Your Daily Commute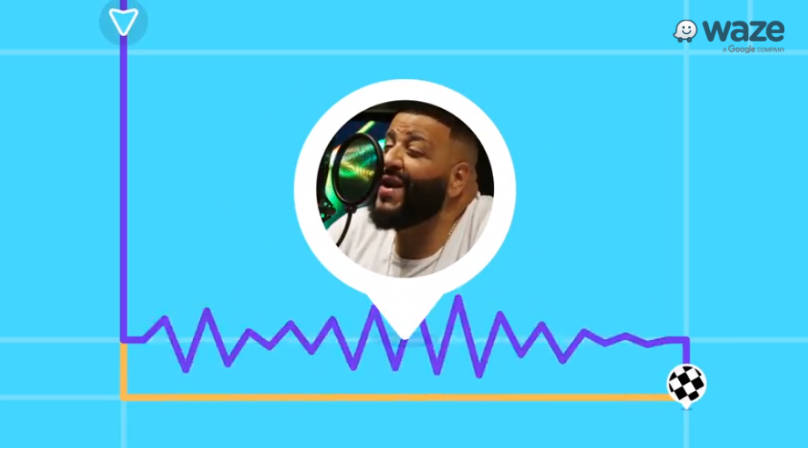 DJ Khaled is known his very unique voice. Songs that he produced or where he is featured sound like motivational workouts where you will be left pumped up.
(I had his famous phrase, "Another One" on my mind just by writing this story.)
Ever wonder how he sounds when he is trying to up the ante on your daily commute? Wonder no more as he can now be heard on Waze.
The everyday driving platform is bringing DJ Khaled's life hacks direct to Waze users as its newest celebrity voice.
Waze and Deezer, the global music streaming service, have announced that DJ Khaled's voice will be available globally on Waze from today until the end of June, to celebrate the launch of his new album 'Father of Asahd.'
DJ Khaled voice's--made exclusively available on Waze by Deezer--will accompany users on their "journey for greatness."
Along the way they''ll enjoy their rides with words of advice including "Stay focused," "Don't play yourself," and "The top's off the Maybach!"
"Bless up Deezer and Waze for guiding millions of drivers across the world on their path to success!! So excited for FAN LUV to be able to get my voice on Waze! Don't forget, FATHER OF ASAHD is out now," DJ Khaled said.
"We are beyond excited to launch the DJ Khaled voice in partnership with our friends at Deezer," said Adam Fried, head of Global Partnerships at Waze. "DJ Khaled has one of the most recognizable voices in the industry and is beloved by many of our 115+ million users around the world, so we can't think of anyone better to safely and entertainingly guide Waze drivers on their journeys."
Waze and Deezer began working together in late 2018, when the popular music streaming app became a Waze Audio Player partner: an embedded audio player giving drivers an easy way to listen to music, podcasts, audiobooks, news, and more--all while safely navigating. In addition to DJ Khaled navigating your drive, he can also soundtrack your ride when you listen to his 100-percemt playlist on Deezer.
"DJ Khaled is one of the biggest artists in the world. Music fans can now listen to his songs on Deezer and hear his 'words of wisdom' through the Waze app. It's the best combination to make any car journey a win, and we love the opportunity to bring one of the world's largest artists even closer to his fans through our partnership," said Laurence Miall-d'Aout, Chief Commercial Officer, Deezer.
DJ Khaled's available on Waze for a limited time, so update your voice today in Settings > Voice Directions > DJ Khaled and listen to 'Father of Asahd.'