DOTr Launches 'Tsuper Iskolar' in Metro Manila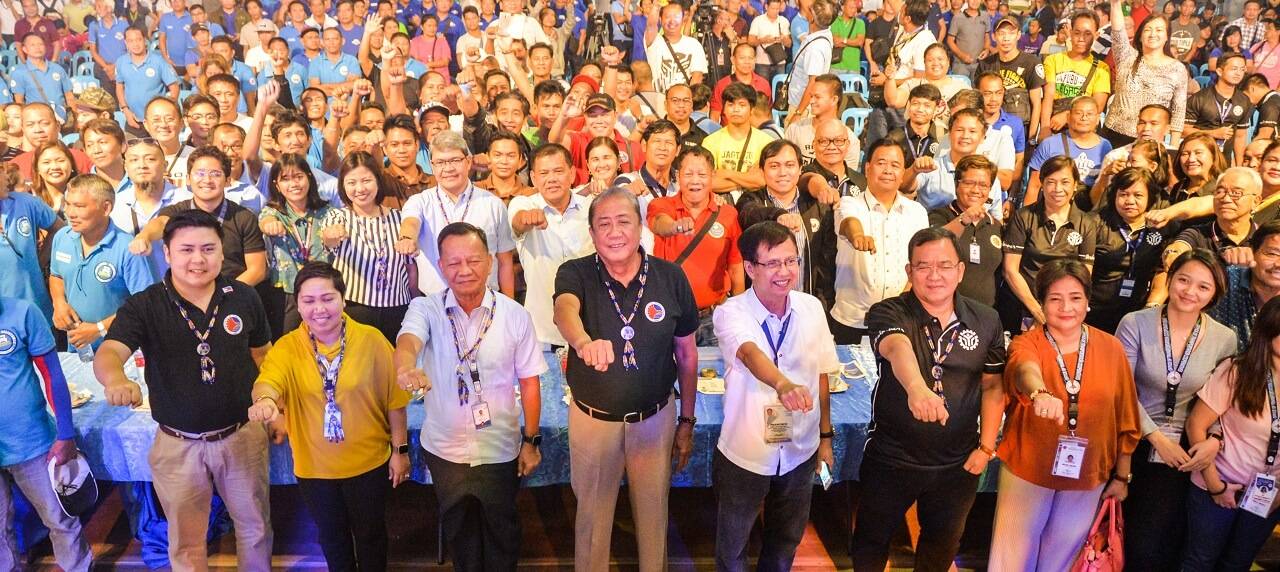 At least 800 individuals in Metro Manila have signed on for the newly-launched 'Tsuper Iskolar,' a Department of Transportation (DOTr) initiative tasked with preparing the participants in their transition into the government's Public Utility Vehicle Modernization Program (PUVMP).
The participating individuals trooped to the Muntinlupa Sports Complex in Tunasan, Muntinlupa City for the launch of the scholarship training program, which is the DOTr is jointly managing with the Technical Education and Skills Development Authority (TESDA).
The 'Tsuper Iskolar' program will include skills development on mechanics, disciplined driving, speed limiter installation, fleet management, among others, that would prepare them for the PUVMP, according to DOTr Secretary Arthur Tugade.
During the event, scholarship grants were provided to drivers, operators and stakeholders from 179 transportation cooperatives in Metro Manila.
The scholarship also provides training support fund to cover food and transportation allowance equivalent to PHP350 per training day for a total of 35 days.
"This program will provide further skills training to improve your livelihood as a driver," Tugade told the program's beneficiaries in his address during its launch in Muntinlupa City. "There is a program on how to become a mechanic, particularly how to maintain your vehicles. The transport cooperatives will be provided management and bookkeeping courses."
A total of 5,075 'Tsuper Iskolar,' including 25,000 families, are currently benefitting from the program.
'Tsuper Iskolar' was launched by the DOTr and TESDA in April pursuant to a memorandum of agreement signed by both agencies in December 2018 under the PUVMP Stakeholder Support Mechanism Component.
With plans to roll the program out nationwide, the next launch is scheduled in Cebu on July 5.
©facebook.com/DOTrPH
Read All
Featured Articles