DOTr Reiterates Need for Emergency Powers to Address Traffic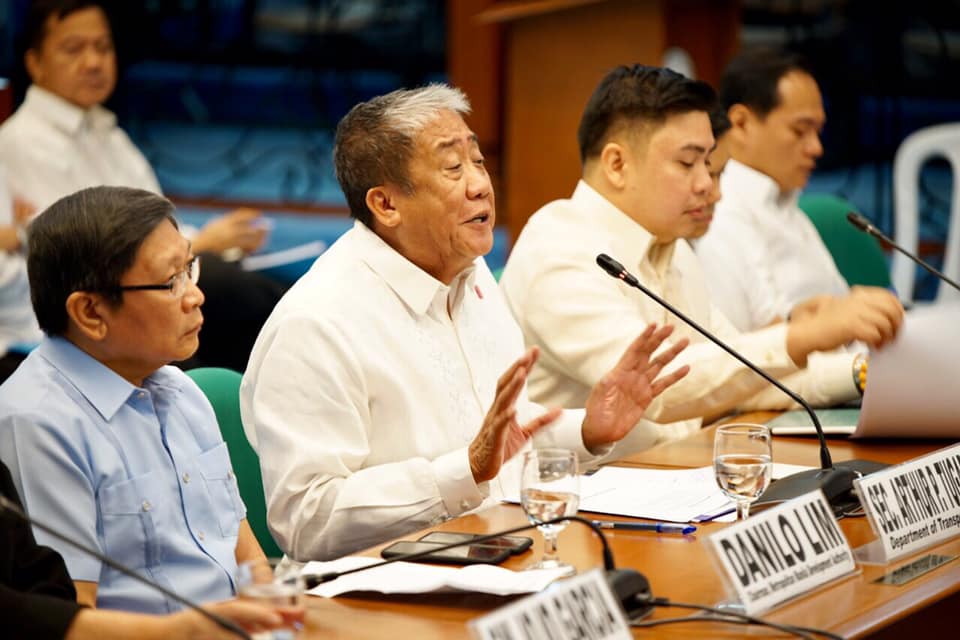 The Department of Transportation (DOTr) reiterated the need for emergency powers to address the looming traffic situation in the country.
During the Senate Committee on Public Services hearing, DOTr Secretary Arthur Tugade said that if the emergency powers were granted in previous years, more projects, programs, and policies would have been already implemented.
"Kung nabigyan tayo ng emergency powers noon, repaso na lang tayo ngayon. Kami ay umaasa na mabigyang pansin at tugon ang aming hinihiling," Tugade claimed.
He further said that despite its numerous completed and ongoing transport projects and programs, the DOTr could have done more had the emergency powers been granted earlier.
He also clarified during the committee hearing that even if they had no emergency powers, they continued to deliver.
"Wala ho kaming sinasabi na wala ho kaming nagawa kasi walang emergency power. Wala ho akong sinabing ganyan. Ang sinasabi ko 'ho, mas marami ho sana kaming nagawa kung meron hong emergency power," Tugade said.
The grant of emergency powers, Tugade noted, would only last for one to two years, and that the oversight functions of the Congress would still remain.
During the hearing, transport officials highlighted ongoing projects and future plans that will help solve traffic congestion in Metro Manila and Metro Cebu.
The lower Congress approved its counterpart bill on emergency powers, House Bill 6425, or the 'Traffic Crisis Act of 2017,' on December 3 last year.
Senate Bill 213, or the 'Special Emergency Power Act,' aims to give President Rodrigo Duterte full authorization to initiate measures to solve the country's traffic problem. The proposed bill will also designate a traffic czar who will exercise all options given to the President.
As pointed out by transport officials, the grant of emergency powers would immediately allow for the adoption of policy directions that would normally require time-consuming amendment of existing laws and ordinances. The grant would also fast-track procurement, Right-Of-Way Acquisition (ROWA), and relocation process; and allow for the immediate commencement of priority projects within a shorter period and/or the implementation of partial operability.
DOTr officials stressed that the provision of emergency powers will further expedite ongoing projects and systems that are needed by the riding public as soon as possible given the worsening traffic situation.
"With emergency powers, we can finish our railway projects ahead of the original schedule and implement partial operability so that the riding public need not wait for full completion," Undersecretary for Railways Timothy Batan said.
"One solution that the emergency powers can resolve is the consolidation of franchises so that all bus units will coordinate as one single unit," Undersecretary for Road Transport and Infrastructure Mark de Leon added.
"Procurement can be done faster with no issues through emergency powers, and that is what we need right now to avoid delays in our ongoing infrastructure projects," Assistant Secretary for Procurement and Project Implementation Giovanni Lopez stated.
Tugade further hopes that the emergency powers will enjoin other government agencies into a single unit to address the current traffic issues.
"We need to have a single traffic authority to address the monster problem that is EDSA. We need a traffic czar," Tugade stressed.
From Facebook.com/DOTrPH